Master in Engineering Management
Home ›
MSc ›
Master in Engineering Management
Read more about this program on the school's website
Program Description
Informed by the needs of industry, this degree will provide students with the opportunity to develop the strong communication skills and capabilities that employers are looking for in addition to leadership, negotiation and influencing, presentation and self-awareness skills.
You will have the opportunity to study modules including energy fundamentals, finance, economics, energy systems, entrepreneurship and risk management. Delivered by both the Lincoln International Business School and the School of Engineering, the programme maximises on the specialist knowledge within each School whilst ensuring both areas meld into a coherent delivery.
Teaching includes the use of real-life case studies, with the aim of enabling you to relate theory to practice across a range of business situations. You will have the opportunity to take part in workshops led by business experts, visit companies to view current practices (costs of which are covered by the School of Engineering) and engage in company-based projects. To support these activities, you will have access to a set of career events that are designed to help to build a CV, deal with psychometric tests, and formulate effective applications.
A key feature of this course is the dedicated careers support available. Students are provided with the chance to graduate with a bespoke career plan tailored to their background and aspirations, and we will keep in contact with you to offer assistance as you establish your career in the first two years after graduation.
How You Study
Students will have the opportunity to study a range of topics to develop a critical understanding of engineering and management theory. MSc Engineering Management incorporates engineering and management core modules which every student must study. Students then choose four optional modules, providing them with the chance to tailor their learning to their background and career ambitions. Finally, a project-based dissertation, usually industry-based, builds on the theoretical knowledge delivered to example and extend the concepts of the application of knowledge, valued by the modern employer.
Core:
Decision Analysis for Managers
Engineering Research Project
Machines in Power Generation
Sustainable Energy Systems
Research Methods for Banking, Finance and Economics
Optional:
Applied Thermo-fluids Systems
Combustion and Sustainable Fuels
Finance and Accounting
Industrial Turbo-machinery
Procurement and Supply Chains
Product Risk Analysis
Project and Contract Risk Management
Teams and Leadership
Teaching is informed by real-world examples and students will be expected to participate in lectures, seminars and workshops to examine, research, discuss and debate topics.
This course aims to equip students with the skills needed to successfully manage the variety of business situations they may encounter during their career, ranging from small meetings and negotiation situations to presenting to large audiences.
Contact and Independent Study
Weekly contact hours on this programme may vary depending on the individual module options chosen and the stage of the study.
The postgraduate level study involves a significant proportion of independent study, exploring the material covered in lectures and seminars. As a general guide, for every hour in class students are expected to spend two-three hours in an independent study.
The composition and delivery for the course break down differently for each module and may include lectures, seminars, workshops, independent study, practicals, research and one-to-one learning.
For more detailed information please contact the programme leader.
How You Are Assessed
A variety of assessment methods are utilised during this course, based primarily on open coursework, in which students are able to access the resources that would be available to them after graduation.
Students will be expected to display a high level of understanding of the fundamentals of their subjects, but also how to apply and extend these to advance understanding.
Formative assessment in the form of problem-based learning will allow students the chance to assess and develop their own understanding in an individualised way with the aim of meeting their own personal learning needs and style.
Assessment Feedback
The University of Lincoln's policy on assessment feedback aims to ensure that academics will return in-course assessments to you promptly – usually within 15 working days after the submission date.
Features
With the potential to work closely with our industrial partners or your own sponsoring companies, the programme aims to provide practical experiences which encourage students to engage and achieve.
Entry Requirements
Honours degree or equivalent professional experience.
This programme is aimed at graduates from a wide breadth of engineering disciplines and no previous experience in business and management studies is required. For those who have already studied a related discipline, this course offers the opportunity to progress your knowledge to an advanced level.
International Students will require the English Language at IELTS 6.0 with no less than 5.5 in each element, or equivalent. http://www.lincoln.ac.uk/englishrequirements
Last updated Jan 2020
About the School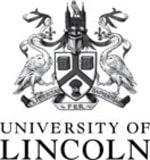 Since being opened by Queen Elizabeth II in 1996, the University of Lincoln has invested more than £300 million in its buildings and facilities.
Since being opened by Queen Elizabeth II in 1996, the University of Lincoln has invested more than £300 million in its buildings and facilities.
Read less