Master in Engineering Management
Home ›
MA ›
Master in Engineering Management
Read more about this program on the school's website
Program Description
Scholarships available until September 30th, 2020
"We believe that everyone with the desire and qualifications to study at IUBH should have the opportunity to do so. Therefore, all applicants by September 30th, 2020 will receive a 2.500€ scholarship from IUBH University of Applied Sciences. The amount of scholarships is limited and only available for the first 100 accepted applicants. Apply today and receive the scholarship!"
Due to COVID-19, all lectures at IUBH University of Applied Sciences will occur in a virtual classroom until further notice. We aim to ensure that the current special circumstances will not result in students being disadvantaged in their course of study.
Tailored towards those with an existing background in engineering studies, our Master's program in Engineering Management combines deep technical know-how with a variety of innovative topics from management theory and practice.
Encompassing Project Management to Leadership, Managerial Economics, and more, this innovative degree will give you the confidence and authority to make your mark in the boardroom as well as at the work station.
Facts & Figures
Degree:
Study model:
Duration:
Master of Arts (M.A.)
on Campus
2 semesters
Intakes:
Tuition
Admission
Bad Honnef: September
Berlin: October
from 6,290 EUR per semester
Bachelor's degree, TASC exam (only for applicants with a 3-year bachelor),
proof of English language skills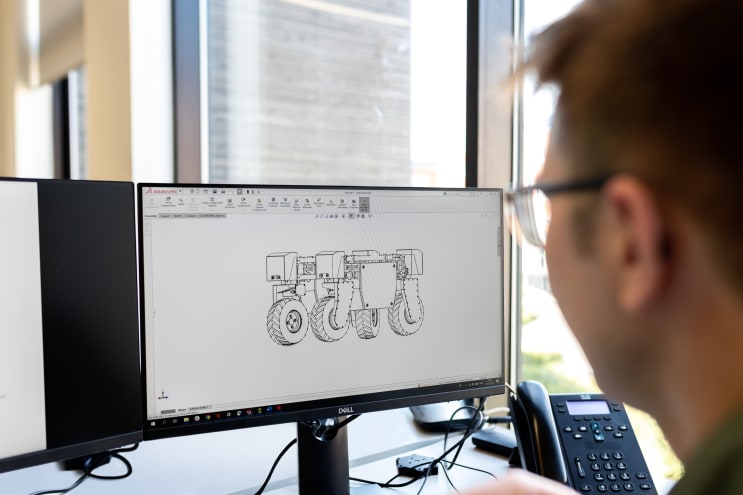 What you will learn from us
The M.A. Engineering Management at IUBH is designed to train you in strategic decision-making and engineering processes, giving you the know-how you need to take on high-level management responsibilities in an international environment:
You will acquire a firm foundation in management theory, with a focus on leadership, quality, and process understanding.
You will receive all business training relevant to the areas of finance and project management.
You will expand your business knowledge from an engineering-related perspective, particularly in the areas of process orientation, production management, company organization, and the integration of online methods and instruments.
You will develop a versatile skill set in team leadership and motivation.
Course of study at a glance
1st Semester
Internet of Things
Manufacturing Methods Industry 4.0
Leadership
Current Issues in Engineering Management
International Marketing Management
Product Development
2nd Semester
Performance Measurement and Management
Quality Management and Environment
Strategic Management
Master Thesis & Colloquium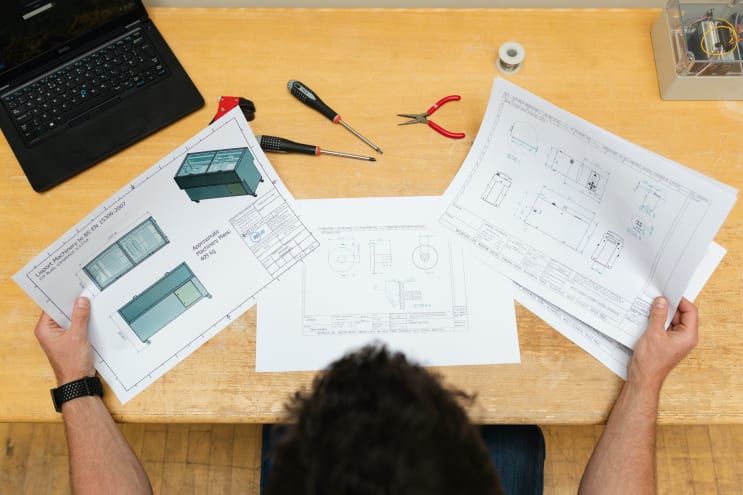 How does the course of studies work?
For our two-semester Master's program, you need a Bachelor's degree with 240 ECTS. If you already have professional experience or take our TASC placement test, a Bachelor's degree with 210 ECTS may be sufficient.
Where you will be studying
You can pursue our Engineering Management Master's degree at the campus in Bad Honnef or Berlin.
Career Possibilities
Excellent job prospects await you after graduation. You will be in need wherever interdisciplinary and comprehensive knowledge in the field of technology and business is required. For example, you can work as a:
Project Manager / Leader
No matter where you look, the working environment in technically oriented companies consists to a large extent of projects and associated project management. Projects in technical areas include the development of new components, the introduction of new production lines, or the construction of new test tracks for commercial vehicles at a truck manufacturer.
In addition to technical knowledge, excellent qualities in areas such as planning, coordination, leadership, and marketing are required in order to complete all the tasks required for projects.
Project planning is an essential task in project management. You have to plan achievements, quality, schedules, costs, and milestones. Extensive project management tools are available for this purpose. They are handled by the project manager or one of the project team members.
Quality Manager
As a Quality Manager in the technical field, you are responsible for improving the process, product, material, and service quality. Customer requirements need to be met in terms of product quality; quality costs have to be minimized, and throughput times shortened in order to achieve effective manufacturing processes.
You analyze production and business processes, define weaknesses, develop appropriate measures, and implement them. You work closely with the departments such as development, design, production, materials management, procurement, and possibly also with technical marketing, sales, and product management.
Engineering Project Manager
Engineering Project Managers are responsible for complete support for demanding large-scale projects. Their knowledge is even required in the evaluation of customer inquiries in order to develop concepts including alternative solutions. Engineering Project Managers bring all the threads together and involve operators, suppliers, specialist departments, and authorities in realizing projects.
Their business knowledge provides a foundation for estimating risks and including costs in calculations. You also check technical tender documents and advise on technical problems up to commissioning.
Last updated Apr 2020
About the School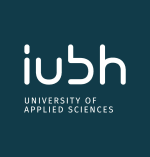 IUBH Campus Studies at IUBH University of Applied Sciences offers on-campus degree programs that have a strong international focus: all courses are taught in English, the curriculum is aligned to the ... Read More
IUBH Campus Studies at IUBH University of Applied Sciences offers on-campus degree programs that have a strong international focus: all courses are taught in English, the curriculum is aligned to the future needs of international companies. Professors and students from over 85 nations meet and work together on–campus.
Read less