Master in Energy for Society
Program Description
Technology for producing renewable energy is constantly being developed, whereas often the more challenging aspect of the energy transition is changing people's attitudes
Søren Hermansen, Samsø Energy Academy, Samsø, Denmark
Have you ever wondered how your community (village, neighbourhood, company, institution) can make the transition from fossil sourced energy to more sustainable sources? This key issue is the essence of the master Energy for Society program*.
The aim of the master program is to educate Energy Transition Strategists focussing on local and regional levels of energy transition. Upon graduation, you will have a broad competence base ranging from how to build (energy) communities, sustainable energy technologies, sustainable business models, governance, communication to spatial transformations. This will enable you to initiate and support local and regional energy transition projects entrepreneurially, i.e. help define and implement community-based projects that create social, environmental and monetary value. You will be able to catalyse complex bottom-up energy transition processes and foster change in people's 'energy behaviour'. Working with communities, cooperatives, clusters of companies, municipalities and regional organisations you will establish a dialogue between different groups of stakeholders.
*pending accreditation, start September 2018.
Program overview
The curriculum compromises the following modules (5 ECTS credits each):
Overview of Energy Transition
This module provides the students with an overview of the challenges of the energy transition with respect to the increasing use of renewables in the energy system, the reduction of energy use and the reduction of CO2-emissions.
In Dialogue about Energy
The objective of this module is to develop students' knowledge and understanding of the role a dialogue has in fostering the societal change and in social legitimation of the energy transition, including the ability to critically evaluate the existent practice of establishing a public dialogue and the ability to apply the acquired knowledge in solving specific societal and political issues of energy transition.
Energy Technologies and Systems
In this module, the student will acquire qualitative knowledge of physical aspects related to energy. The fundamentals of fossil and renewable energy technologies are discussed and the student will develop basic knowledge and systemic vision of the technical and economic issues related to the planning and operation of power systems based on renewable energy sources.
New Business Models
The module provides students insight into how new business models can contribute to sustainable development in general and to the energy transition process in particular. In addition, this module provides insights and tools to support value creation and value chain innovation for energy communities such as business and regional clusters.
Community Building
In this module, students will acquire knowledge and tools on how energy communities can be created and supported to facilitate energy transition solutions at the micro and meso levels.
Adaptive Leadership in Energy Transition
In this module, students will develop insights related to adaptive leadership in the context of energy transition, and explore and develop their personal and leadership styles needed as transition strategists.
Society in Transition
This module introduces the perspective to the energy transition as a societal process in a political context. Knowledge of entrepreneurial bottom-up initiatives is linked to the top-down policies through a deeper understanding of socio-political and political-economic processes.
Governance
The aim of this module is to establish a clear sense of the role governance plays in organising and controlling the energy sectors and which instruments can be used to resolve (legal) transition issues in a constructive and practical manner.
Spatial Transformation and Sustainable Energy Communities
This module focusses on the transformations of the built environment and the landscape due to energy transition and on how to involve local communities in decision making regarding these transformations.
Research Methodology
Project I and II
In these modules, students work in multidisciplinary teams on real-life local energy transition initiatives. The projects are also a preparation for the thesis project.
Thesis (30 ECTS)
In the third semester, you will work on your thesis project which comprises of applied research with a focus on investigating a local energy transition initiative and further developing your professional skills. Prior to starting your thesis, you will need to have received approval on the topic. At the end of this semester, you will defend your thesis report including your personal reflection report.
Graduation
After successful completion of the program, you will be awarded the 'Master of Science Energy for Society'.
After graduation
After successful completion of the master's program Energy for Society, you will be awarded the 'Master of Science Energy for Society'.
Career opportunities
There are many job opportunities for graduates of the Master Energy for Society ranging from profit to non-profit organisations. To name a few: consultant to guide local initiatives for utility companies, Sustainability Consultant for network administrators, Local Council Policy Officer, Area Director Energy Transition, Program Manager Energy, Community Advisor in local construction projects or renovation projects, and Freelance Consultant Energy Transition.
Admission requirements
Students with a Bachelor of Economics (BEc), Bachelor of Business Administration (BBA), Bachelor of Communication (BComm), Bachelor of Social Science (B.Soc.Sc/B.Soc.Sci), Bachelor of Environmental Science (B.Env.Sc) or equivalent are eligible to enrol for this program.
International students should provide proof of English language proficiency: IELTS score ≥ 6.5 or TOEFL score ≥ 575. Students who have a qualification from Great Britain, Ireland, Canada, Australia, New Zealand or the United States are exempted from this requirement.
A letter of motivation is also required.
Last updated Jan 2018
About the School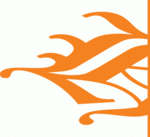 If you choose to study at Hanze University of Applied Sciences, Groningen, you will be joining a learning community where we bring education, applied research and the business field together. And on t ... Read More
If you choose to study at Hanze University of Applied Sciences, Groningen, you will be joining a learning community where we bring education, applied research and the business field together. And on top of that, you will be living in the best student city of the Netherlands.
Read less