Master in Energy Resources and Petroleum Engineering
Home ›
MSc ›
Master in Energy Resources and Petroleum Engineering
Program Description
The Energy Resources and Petroleum Engineering Academic Program, for M.S. students, focuses on modern reservoir description, engineering, and management. Students in this program receive broad training in basic scientific concepts and thermodynamics, geology, geophysical characterization, and reservoir engineering. Our students participate in scientific research activities that may include mathematical analyses, computational modeling, experimental research and/or field studies.
If you are visiting as a potential applicant to our program, we can confidently say that the 'KAUST' experience is a truly unique opportunity for brilliant M.S. students who share the dream to make a difference in our field and in the world. We hope you will consider KAUST and our program.
Master's Degree
The M.S. degree provides students with both a thesis and a non-thesis option. It is the sole responsibility of the student to plan her/his graduate program in consultation with her/his advisor. Students are required to meet all deadlines. Students should be aware that most Core Courses are offered only once per year.
The Master's Degree (M.S.) is awarded upon successful completion of a minimum of 36 credit hours. A minimum GPA of 3.0 must be achieved to graduate. Individual courses require a minimum of a 'B-' for course credit. Students are expected to complete the M.S. degree in three semesters and one Summer Session. Satisfactory participation in every KAUST's Summer Session is mandatory. Summer Session courses are credit-bearing and apply towards the degree.
The M.S. degree has the following components:
Core Courses
Elective Courses
Research/Capstone Experience
Graduate Seminar 298 (non-credit): All students are required to register and receive a Satisfactory grade for every semester of the program they attend.
Thesis Option
All M.S. students are encouraged to pursue a thesis. To pursue a thesis, students must develop a thesis proposal during the first semester at KAUST. The proposal must include a timeline for completion that is approved by the Academic Advisor. Students wishing to pursue the thesis option must apply by the ninth week of their second semester for a thesis and must have at least a 3.2 cumulative GPA.
The selected Academic Advisor must be a fulltime program-affiliated Assistant, Associate or Full Professor at KAUST. The Academic Advisor can only become project-affiliated for the specific thesis project upon program level approval. Project affiliation approval must be completed prior to commencing research.
Non-Thesis Option
Students may pursue a non-thesis option, which still requires a capstone experience. Students wishing to pursue the non-thesis option must complete a minimum of six credits of Directed Research (299). Summer internship credits may be used to fulfill the research requirements provided that the Summer internship is research-based. Summer internships are subject to approval by the student's academic advisor.
Non-Thesis Capstone Experience (12 credit hours)
The Capstone Experience may be a combination of research at KAUST, a research-based Summer internship or additional coursework to be defined by the student and the Academic Advisor.
ErPE 295 - Internship in Industry. Students are only allowed to take one internship.
ErPE 299 - Directed Research
The experience that is approved must include at least 6 credits of research, either in the form of Directed Research or an approved internship.
Students must complete the remaining credits through one or a combination of the options listed below:
Broadening Experience Courses: Courses that broaden a student's M.S. experience.
Ph.D. Courses: Courses numbered at the 300 level.
Last updated Nov 2019
About the School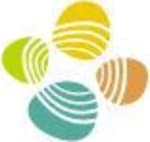 Established in 2009, King Abdullah University of Science and Technology (KAUST) is a graduate-level research university located on the shores of the Red Sea. Ranked 1st in the world for citations per ... Read More
Established in 2009, King Abdullah University of Science and Technology (KAUST) is a graduate-level research university located on the shores of the Red Sea. Ranked 1st in the world for citations per faculty for past 3 consecutive years running (Qs world university rankings), we're dedicated to advancing science and technology through interdisciplinary research, education, and innovation.
Read less