Master in Energy Efficient Built Environment
Home ›
Master ›
Master in Energy Efficient Built Environment
Program Description
About
Our master's program, which developed from our extensive research in the fields of construction and energy technology, will provide you with the skills required to help lower the carbon footprint of buildings while ensuring comfortable living conditions for the occupants. It will introduce you to innovative design concepts and novel approaches, both of which will prepare you to tackle current and future challenges that are presented by sustainable building and living.
Industry Connections
Our partners in research and industry provide you with real-world problems, hands-on experience and good potential for employment upon graduation. The construction sector is particularly strong in Dalarna, and many local businesses and organizations maintain excellent contact with the University.
Besides the opportunity to embark upon an industry-delivered research project in your thesis, we also aim to give you the opportunity to cultivate close connections with the industry through visits to construction sites, cutting-edge facilities, and innovative companies, and insight into pioneering projects. You will also attend lectures by guest speakers who have expertise in such areas as district heating and cooling, solar engineering, sustainable urban planning, and climate-conscious urban design. These activities will serve to increase your awareness of the latest research and development trends in this expansive field.
Should you apply?
You are strongly advised to apply to this program if you are interested in working with green buildings and energy-efficient construction or if you would like to become a field specialist in advising homeowners, businesses, and local authorities on questions related to environmental and energy-conscious solutions.
Ideally, you have a bachelor's degree with a major in a field related to energy, mechanical, construction, civil, or architectural engineering.
Since the program is taught in English, you will also need to prove that your command of both spoken and written English is sufficient.
Entry Requirements (2019)
Specific Entry Requirements
Bachelor of Science from the construction-related field (architectural, building, mechanical, energy, or civil engineering) or equivalent of at least 180 credits (ETCS), or an equivalent degree.
Proof of English Language Proficiency.
English Language Proficiency
The most common tests and important scores that are accepted are:


IELTS (academic training), 6.5 (with no part of the test below 5.5)
TOEFL (Internet-based): 90 (with a minimum of 20 on the written part)
TOEFL (paper-based): 575 (with a minimum of 4.5 on the written part)
Please check the University Admissions information on English language requirements to see if you are required to submit a TOEFL or IELTS result.
Tuition Fees
135 000 SEK (total)
*EU/EEA citizens are not required to pay tuition fees.
Tuition fees are paid in one-semester installments and the first payment (67 500 SEK) must be paid no later than June 1. This allows for reasonable processing time for a residence permit application.
If you have any questions about tuition fee payments, please e-mail tuitionfees@du.se.
Scholarships
There are a number of scholarships available for successful non-EU/EEA applicants to the Energy Efficient Built Environment program.
For more information about scholarships, please visit our webpage about international student scholarships or contact study@du.se.
Scholarships for international students
Program Overview
Since the program is relatively new (it was offered for the first time in 2017), we regularly assess its content and structure to ensure that it delivers the state-of-the-art knowledge and skills essential for you to enter the job market with confidence.
Our main goals for the coming years are to incorporate more hands-on problem-solving exercises and to introduce you to basic, Sweden-specific construction technologies. The program concludes with the writing of a thesis. The thesis work can be carried out at the University or, upon approval, at a business or other organization in Sweden or abroad.
Program Structure and Content
All courses are taught in English by international faculty. The program comprises 60 credits (1 credit = 1 ECTS) and starts in the autumn semester in early September. Note: 1.5 credits equals one week of full-time study.
Semester 1 (August-January)
Energy-Efficient Buildings
Solar Radiation and Solar Geometry
Bio-climatic Responsive Design Studio
Building Energy Performance Simulation and Analysis
Solar Building Design
Low-Energy HVAC Systems
Semester 2 (January-June)
Energy and Urban Planning
Life Cycle Assessment and Cost Analysis
Sustainable Building Rating Systems
Thesis Work in Energy Efficiency in the Built Environment
Degree Awarded
Master of Science Degree (60 Credits) in Energy Efficient Built Environment
Study Environment
Dalarna University is a small university, which allows you to develop personal relationships with your classmates and teachers. You will study at Campus Borlänge, which is located in a town characterized by thriving business and industry, surrounded by nature and the charming Swedish countryside. The town is two hours north of Stockholm and only 20 km away from the historic town of Falun, the political center of Dalarna County. The town of Borlänge is home to some major Swedish corporations, such as SSAB and Borlänge Energi, and within a short commute to another large corporation, namely ABB.
During the course of your studies, you will attend lectures, complete practical exercises, and laboratories, prepare individual and group projects, participate in seminar discussions, enjoy study visits, and, of course, take exams. You can expect between 15 and 30 hours of class time each week, as well as a weekly study time of between 30 and 50 hours.
In 2017, when we started the program, we had close to 20 students and based on interest, we hope to see that number rise. By limiting class size to 30, we ensure a quality education for each student, while you have the change to get to know your classmates, develop friendships and be involved in activities in and around Dalarna and Sweden. Our students come from different disciplines and from all over the world. This results in stimulating knowledge exchange and enriched experiences.
In addition, we share several of our courses with the master's program in Solar Energy Engineering. This factor serves to increase both your networking opportunities and inter-disciplinary exchange. The knowledge you gain and the connections you build, both in and beyond the classroom, will help you in your endeavors to pursue your career.
Career Opportunities
This master's program provides you with a solid foundation for positions that involve the delivery of energy-efficient solutions for the built environment. This degree will present you with the opportunity to act as a specialty consultant to various construction and engineering firms or local municipalities.
Potential future employers are:
Consultancy firms
Housing companies
Leading design and construction firms
Government and non-government organizations
Organizations and businesses are increasingly in need of qualified professionals in their team who have a working knowledge of energy efficiency. The growing demand for such knowledge means that as a graduate, you will enjoy great flexibility in the implementation of your expertise within various fields of civil, environmental, and construction engineering. All in all, this degree will open doors to many fields.
This degree focuses on energy-efficiency challenges in cold and temperate climates. The knowledge you therefore gain will make you an attractive candidate for the construction industry in Europe, North America, and China. Furthermore, the international character of the program – in terms of both students and faculty – will not only prepare you to work in an international environment, but will also allow you to develop your worldwide professional network.
Increasing Job Opportunities
In the global challenge presented by climate change, governments are increasingly under pressure to transition to renewable energy resources and to improve the energy efficiency of their built environment and thus, to curb their greenhouse gas emissions. While the number of professionals who are prepared to tackle this issue in its complexity is steadily growing, Sweden is leading the way in developing and adopting energy-efficient and environmentally-friendly technologies; studying her can provide you with a competitive advantage in this increasingly global job market.
Last updated Dec 2019
About the School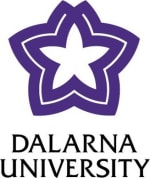 At Dalarna University, we collaborate with external parties and society in a great many ways. Our aim is to give you - our students - the means to make a difference in the world.
At Dalarna University, we collaborate with external parties and society in a great many ways. Our aim is to give you - our students - the means to make a difference in the world.
Read less