Master in Electrical Power Engineering
Home ›
Master ›
Master in Electrical Power Engineering
Program Description
Faculty of Electrical Engineering and Computer Science
Study Branch
Electrical Power Engineering
Branch Profile
A high-quality theoretical education and a universal basis of application-focused studies ensure high adaptability of the graduates to all particular requirements of their future professional practice, either in operation and engineering or in science and research. The basic subjects include applied mathematics, selected principles of electrical power engineering, and electrical heat technology. The course is divided into five specializations: Transmission and Distribution of Electric Power, Generation of Electric Power, Electrical Power Engineering in Transport, Electrical Machines, and Devices, Commercial Electrical Engineering, specializing in the following subjects - electrical power engineering of industrial and distribution networks, power plant equipment, electrical power engineering in transport, electrical machines and devices, and technological processes. Further, the department offers the following optional subjects – electromagnetic compatibility, diagnostics of electric equipment, theoretical electrical power engineering, transient events in electrification systems, designing electricity distribution networks, computers for measurement and diagnostics, protection and automation in distribution networks, control of electrification systems, and many others, see the syllabus.
Key Learning Outcomes
Knowledge
Graduates possess a thorough, state-of-the-art knowledge and understanding of theories, concepts, and methods of the chosen specialization, either Transmission, and Distribution of Electric Power, Generation of Electric Power, Electrical Power Engineering in Transport, Electrical Machines, and Devices, or Commercial Electrical Engineering, as well as an understanding of the possibilities, conditions and limitations of applying the findings of the related areas.
Skills
Graduates are able to independently define and creatively deal with theoretical or practical problems of the branch, using their professional knowledge; independently and creatively solve a complex problem using selected theories, concepts and methods of the branch; apply some of the advanced research procedures of the branch enabling them to gain new, original information.
General competencies
Graduates are able to make independent and responsible decisions in new or changing contexts or in a developing environment with respect to broader social consequences of the decisions; define the assignments for professional activities according to the developing contexts and available sources, to coordinate them, and bear ultimate responsibility for the results; deal with an ethical problem independently; communicate to both experts and the public his/her own opinion in a comprehensible and convincing way; use their professional knowledge, expert skills and general qualifications in at least one foreign language; plan, support and manage the acquisition of further professional knowledge, skills and qualifications of other team members.
Occupational Profiles of Graduates
The graduates in Electrical Power Engineering are able to deal with operational and technical problems in the spheres of production, transmission, distribution and the use of electric energy. The graduate can find employment in leading and managerial positions at the stage of assembly, implementation, maintenance and operation of electrical equipment, in technical, design, investment, and operational departments of power plants and distribution companies, in power control rooms, departments of preparation and operation of electrification systems, in technical, designing, investment, assembly, and operational departments of industrial companies, in the area of the use of electrical energy in industry when dealing with the issues of electrical drives, electric heating equipment, electric lighting of indoor and outdoor areas, at testing laboratories, technical testing, and at research and development institutes.
Admission Requirements
Determined by Dean, may include entrance examination, specific courses taken during bachelor studies, other formal documents.
Graduation requirement
120 ECTS Credits, Final state examination, Diploma thesis
Course Structure Diagram with ECTS Credits
30 ECTS credit per semester.
Last updated Jan 2018
About the School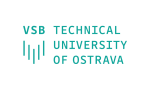 VSB-TUO is the top ranked university in Czech Republic, drawing on 160+ years of research and academic excellence to provide world class education to 19,000 students from six continents. according to ... Read More
VSB-TUO is the top ranked university in Czech Republic, drawing on 160+ years of research and academic excellence to provide world class education to 19,000 students from six continents. according to Times Higher Education Ranking
Read less