Program Description
This Master program is recommended for students with a good technical background who wish to obtain a rigorous, in-depth education in economic theory and policy at the graduate level, to prepare a successful career in research or as professional economists working for central banks, the banking industry, government institutions, and international organisations or as economic advisors and financial consultants. It also provides a rigorous preparation for students who wish to advance to a Ph.D. program.
The degree consists of one year of full-time coursework, plus one year for research and writing a dissertation. Both semesters in the first year provide solid foundations in the core subjects (microeconomics, macroeconomics, and econometrics) and equip you with the tools of economic analysis while allowing you to choose four additional courses in the field. In the final two semesters, you will develop your dissertation under the supervision of a faculty member and will benefit from additional guidance in a seminar on economic research. The full program provides 120 ECTS credits.


Ranked in its category, among the Top 100 Best Masters Programmes, in Western Europe in 2019.
Why choose Economics at IBS
You will be challenged to understand complex current and future economic issues that affect everyone's livelihoods.
You will build the skills needed to contribute to economic debates and policy choices.
You will learn to handle advanced modeling techniques and use computational software which is integrated into regular classes (for example MATLAB, E-Views, STATA).
We have a dedicated faculty of research-oriented lecturers, who strive to lead students to excellence while giving them support and orientation. You may even be involved in our current research projects.
There is a small yet diverse group of students where close interaction can take place, both among students and with lecturers.
You can develop further international experience through our visit to Vienna, which encompasses an academic institution and the United Nations, or through our double-degree agreement with the University of Warsaw.
You will have access to comprehensive databases which can be explored in coursework as well as in the 2ndyear dissertation.
Professional placements for MSc in Economics graduates are excellent, as this degree gives you access to most job opportunities that arise in economics, finance, and management.
Application Process 2020/2021
To apply for the Master in International Management you must submit the following documents:
Online application form; Curriculum Vitae;
Proof of payment of Application Fee.
Early applications are advised, as the evaluation process is carried out on a first come, first served basis.
Documentation
Upon request from the Admissions Office you should send (copies of paper and files with scanned documents):
A copy of your official Bachelor degree certificate and any other degrees mentioned in the application form (if applicable)* Academic transcripts of courses and marks (if applicable) Two original photos Copy of your ID Card or Passport (and if applicable of Fiscal Identity Number) GMAT Score – optional *
*In cases where a Diploma is not available but the graduation is expected before September 2020 – we ask students to sign a Declaration of Commitment. The Bachelor's diploma must be provided no later than mid-September.
*The presentation of the GMAT score may enhance the value of your application and may be obligatory in certain cases.
Test results should be sent directly by the ETS (Educational Testing Service) to ISCTE-Business School.
Tuition 2020/2021
| | |
| --- | --- |
| 1st Year | € 2.400,00 |
| 2nd Year (dissertation/project) | € 1.600,00 |
This tuition includes:
Free access to all IBS facilities and general services.
Contacts
Catarina Delgado
masters.ibs@iscte-iul.pt
Tel.:(+351) 210 464 211
Last updated Feb 2020
About the School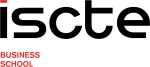 Iscte Business School is a pioneer School in the teaching of management and business sciences, and the first where this was an autonomous area as opposed to a subject taught within the field of econom ... Read More
Iscte Business School is a pioneer School in the teaching of management and business sciences, and the first where this was an autonomous area as opposed to a subject taught within the field of economics. The links to the corporate world are a distinctive feature of our School. Since the outset, IBS has relied on the support of invited faculty from the business world whose collaboration has provided valuable input for our curricula.
Read less