Program Description
How are resources used in society, and how should they be used? These are the big issues in economics. A Master's degree in Economics provides you with a deeper understanding of theoretical and applied economic analysis, methodology and empirical research. Students will have the opportunity to work independently through self-study and assignments.
Programme description
The programme consists of advanced courses in microeconomics, which also includes the use of linear algebra and static optimization. Macroeconomics includes the analysis of open economies and economic growth. In their first semester, students will have a course in econometrics - advanced quantitative methods for economics. In the second semester, students can choose between a course in advanced finance and a course in applied microeconomics. In the third semester, students will also have to take a course that gives a common basis for working with the Master's thesis, and specializing within the subject field of the thesis. The Master's thesis constitutes 30 ECTS, and will be written during the fourth and last semester.
Learning outcomes
A Master's candidate is expected to have advanced and comprehensive knowledge of economic methodology, theories, concepts and relevant scientific approaches. The candidates who complete the programme are expected to have achieved the following learning outcomes, defined by knowledge, skills and general competence:
Knowledge:
The candidate...
has extensive and broad knowledge of economic theory as well as solid skills in mathematical and econometric methods in accordance with national and international standards in economics
has acquired comprehensive knowledge at a high level in applied and theoretical economics
Skills:
The candidate...
can find and evaluate relevant sources in a critical manner, and is further able to generate independent assessments and develop projects
can present information and ideas in an instructive manner to both researchers and the general public
can formulate relevant research questions in an independent manner, and analyze large amounts of information by applying economic models and quantitative methods in line with scientific and ethical standards
can participate in and lead projects and contribute to research activities
can carry out analytical and management tasks as well as assume responsibility for such tasks in knowledge-intensive environments, such as private businesses, government and NGOs
General competence:
The candidate...
has in-depth and specialized disciplinary competence through their education
has a sufficient foundation to participate in research projects and embark on doctoral studies
can analyse economic issues that require skills at a high level
can apply their knowledge and skills in economic theory and methods in new areas to perform advanced tasks and projects
Teaching and assessment
A combination of teaching and assessment forms is used including lectures, seminars and self-study projects.
Job prospectives
A Master's Degree in Economics qualifies graduates for positions in research institutions, public administration, organisations and private companies. Economists work in many fields: within management, financial management and planning, analysis of economic development and the effects of economic measures. There are also professional opportunities within media and education.
Access to further studies
On successful completion of the Master's degree programme, students may be qualified for admission to a PhD-programme at UiT The Arctic University of Norway or elsewhere.
Last updated Dec 2019
About the School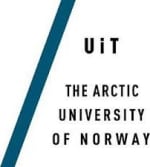 UIT The Arctic University of Norway is the northernmost university of the world. Its location on the edge of the Arctic implies a mission. The Arctic is of increasing global importance. Climate change ... Read More
UIT The Arctic University of Norway is the northernmost university of the world. Its location on the edge of the Arctic implies a mission. The Arctic is of increasing global importance. Climate change, the exploitation of Arctic resources and environmental threats are topics of great public concern, and which the University of Tromsø takes special interest in. At UiT The Arctic University of Norway you can explore global issues from a close-up perspective.
Read less