Program Description
The 2-year practice-oriented and transdisciplinary master program is an educational framework for designers that aim to contribute to more sustainable, resilient, and fair futures — both locally and trans-locally.
Eco-Social Design is not only about more eco-efficient products and services but is striving for future-viable modes of production, consumption, and life – for sustainable economies and cultures. Based on these general aims and values the design of products, spaces, processes, interactive applications, and transmedia communication is understood as an integrated task. Design is understood as a catalyst for change.
With your projects, you try to approach today's issues effectively by (co-)designing concrete practices and visions for tomorrow. You are encouraged to experiment with existing and emerging practices of collaboration and co-creation. The overarching goal is to encourage a good life for all! – humans, other living beings all over the planet now and in the future.
Holistic thinking as a basis for effective design
You will learn how to use instruments of diverse design practices and research combined with perspectives and competencies derived from social sciences and economics, and from sectors such as business, activism, technology, and craft. This equips you to develop your ways to approach complex issues with reflection, creativity, and pragmatism.
You have the possibility to set your personal focus, by choosing what to deepen within the rich set of design disciplines and sciences offered in the study program.
At a Glance
Degree class: LM-12
ECTS credits: 120
Duration of the course: 2 years
Courses will be taught in: English
Places available: 30 EU + 4 non-EU
Campus: Bozen-Bolzano
Tuition fees: €1.347,50 per year
The Study Offer as an Arena
During the first semester, you do a project starting off from a given local and provincial context. The aim is to create a shared basis for team/group work preparing you for more complex projects, to stimulate inspiration, and to facilitate your landing in unibz and the environs of Bozen-Bolzano. It is also an opportunity to meet the diverse network of students, teachers, and external partners.
In the second semester, you develop an autonomous project, in teams or individually, together with external partners you choose. Throughout the course of studies, you will select courses from the areas 'Observe, Analyse & Apply' and 'Make & Intervene'. The former provides you with theoretical foundations, critical thinking, and methods from the social and economic sciences. Through the latter, you will learn how to use tools and techniques for your creative work as a designer.
Experienced designers, with various specializations, will support you with the development of your project along two lines: object-space-services and communication-interaction-services. The course in Design Research supports your project development and teaches basic approaches and methods of the field. All other courses you choose can contribute to the development of your project, too. If you want to extend your study plan further, you can choose courses from other faculties.
In the third semester, you carry out research through design and creative experimentation on a topic of your choice that acts as a foundation for your final thesis project. The integrated course in Design Research will be particularly helpful in this semester. This development process is accompanied by the 'Master Colloquia', during which you discuss your work-in-progress with teachers and with experts from outside the university.
In the fourth and last semesters, you will focus on your final project including a comprehensive written thesis.
In the fourth and last semester, you will focus on your thesis project and the written thesis that goes along with it.
Facilities and study environment
The spacious and sunny ateliers are open spaces for creative development and collaboration. Here you work in teams on your projects, in constant exchange with other students and the teachers. Supervision and constant consultation with experts and stakeholders is a crucial part of this study program.
Our superbly equipped workshops offer a wide range of technologies for your design work, such as workshops for wood, metal, plastic, materials, digital modeling, plaster and mold making, surface treatment, printing (screen, tampon, and high pressure), paper and bookbinding, photography, video, and access to the Fab Lab BITZ.
Supervision and constant consultation with experts and stakeholders is a crucial part of this study program.
Career opportunities
The MA Eco-Social Design supports students to invent and co-develop the professional practice that fits with them and with today's realities, challenges, and potentials.
The variety of jobs in the traditional domain of design is already very broad and continues to expand. Eco-Social Design offers the possibility to set up your own design agency, work for interdisciplinary design agencies and/or collaborate with partners who are committed to environmental, social and political progress, such as NGOs, foundations, and public institutions, citizen groups, cooperatives, and social enterprises. The expanding market of organic, eco-friendly, and ethical products and services, the sharing economy and other innovative "alternative economies" create emergent fields for work opportunities to our graduates. For example, Community Economies and Commoning provide exciting contexts to contribute to, and to benefit from, new modes of work, production, and consumption.
Application
In order to be admitted to the course, you will be required to prove that you have a B2 in English.
If you don't have an official language certification, you can take a language exam at our university.
Selection Criteria
Portfolio, the outline of a project proposal* and an interview.
*outline of a hypothetical project proposal on which you could imagine to work on for a semester. The format is a maximum of two A4 pages, submitted as a pdf. The main points of your project proposal must be explained concisely, clearly, and appealingly. You can freely choose the style and the way of presenting this outline (text, images, graphics, etc.)
Last updated Jul 2020
About the School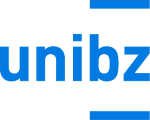 The Free University of Bozen-Bolzano is located in one of the most fascinating European regions, at the crossroads between the German-speaking and Italian economies and cultures. Its trilingualism in ... Read More
The Free University of Bozen-Bolzano is located in one of the most fascinating European regions, at the crossroads between the German-speaking and Italian economies and cultures. Its trilingualism in teaching and research, its high level of internationalization as well as an ideal study environment guaranteed by its excellent facilities are some of the reasons why Unibz regularly reaches top positions in national and international rankings.
Read less