Master in Diplomacy, Security, Business and Communication
Home ›
Master ›
Master in Diplomacy, Security, Business and Communication
Program Description
Level of qualification: 7 ISCED Level
Duration: 2 years
Number of study credits: 120 ECTS, 4 semesters
Earliest Start Date: October 2020
Languages: Romanian, Russian, English, French
Tuition Fee:

EU students: 1000 EUR/per year
Romanian students: 500 EUR/per year
Non-EU students: 2000 EUR/per year
The Concept of Specialist Training
The Master Program Diplomacy, Security, Business, and Communication, provided by specialists and experienced practitioners, is directed towards equipping students with the knowledge and analytical tools, necessary for studying and developing diplomatic strategies, making decisions in political, foreign policy, and security field. Combining a traditional approach to the study of international relations with practical training in the mechanics of contemporary diplomacy and international negotiations, the master program can be completed in four semesters of full-time study. Upon completion of the program, a Master's degree in Political Sciences is granted.
The Purpose and the Mission of the Program
The Master Program Diplomacy, Security, Business, and Communication's main priority is to help students to understand international issues and find solutions for them using diplomatic leverage, intercultural communication, contributing to strengthening the security and ensuring levers for developing the international affairs.
Career Prospects
Master Program Diplomacy, Security, Business and Communication prepares young diplomats for specialties in diplomacy, foreign policy, and international business, also working in ministries, international organizations, transnational companies; economic and political structures; diplomatic missions; educational institutions and analysis and expertise centers; in the field of international business. The graduate Master Program gives the possibility to work as a diplomat, policymaker, analyst/expert, political consultant / financial mediator, media manager, journalist, researcher, etc.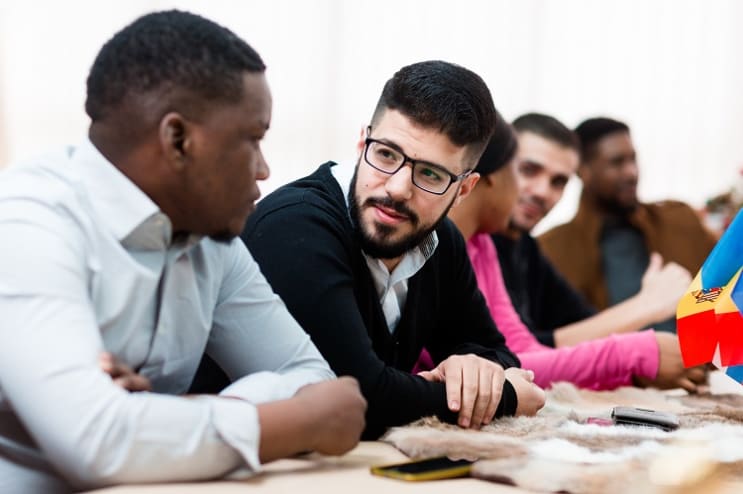 ©Free International University of Moldova
International Perspectives
This program gives students the unique opportunity of being exposed to foreign diplomatic agencies in Moldova under the partnerships that our university has established. Apart from the internationally-oriented curriculum, students will get the chance to experience foreign cultures and perspectives through exchange programs with more than 100 partner universities worldwide. Significant international opportunities are also offered by working groups formed of international students, lectures given by ambassadors, international experts, visiting professors, as well as by international summer schools and study tours.
Curriculum
Semester 1
Globalization and National Security
Economy Globalization and Internationalization of Business
Methodology and Ethics of Research in Political Science
Diplomacy and Security
Diplomacy and Foreign Policy
Diplomacy
Semester 2
Diplomatic Discourse
Project Management
Current Research Issues within Political Science
Globalization and Contemporary Communication
EU Enlargement and Neighbourhood Policy
Intercultural Communication
Security and Democracy in the Black Sea Region
US and security on the European continent
Semester 3
Rise to Globalism: U.S. Foreign Policy
Politics, Conflict, and Cooperation in Asia
Political Islam in the 21st Century
European Integration and Institutional Transformation
Migration and Security in the EU
International Relations and Foreign Policy Internship
Semester 4
Research and Master Degree Thesis Elaboration
Testimonial
©Free International University of Moldova

"I would recommend this program to anyone who wants to broaden their knowledge base and delve into the world of diplomacy. This is a two-year program qualifying you for a broad range of careers in international affairs, local governance, foreign affairs, international development, human rights advocacy, global communications, international business, and many other areas involving interaction with different countries and cultures".
(Michael Ravitsky, Texas, USA).
Last updated Jul 2020
About the School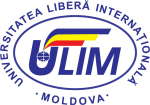 Free International University of Moldova (ULIM) was founded in 1992 by Government Decision and is accredited by the National Council for Academic Assessment and Accreditation of the Republic of Moldov ... Read More
Free International University of Moldova (ULIM) was founded in 1992 by Government Decision and is accredited by the National Council for Academic Assessment and Accreditation of the Republic of Moldova. Based on the "non-profit" principle, ULIM operates according to the Constitution and the laws that govern the higher education system in the Republic of Moldova. The Free International University of Moldova offers students the opportunity to combine theoretical and practical knowledge, in a multi- and inter-disciplinary environment, preparing them to enter a globalized labor market. With more than 30% of the student body being international, the university is intensively involved in processes of internationalization with our faculties offering 76 study programs in four languages (Romanian, Russian, English, and French) at Bachelor, Master, and Doctoral level. Our institution provides high-quality student services and facilities (university hotel, modern residence hall, canteens, cafeterias, clubs, leisure, and sports facilities, library, computer/media labs, judicial clinic, etc.). More details on university's website: www.ulim.md or contact the International Relations Office at e-mail: cci@ulim. md or Foreign Students Department at relex@ulim.md
Read less