Master in Digital Marketing & E-commerce
Home ›
Master ›
Master in Digital Marketing & E-commerce
Read more about this program on the school's website
Program Description
Information and communication technologies (ICT) have forever changed the supplier-customer relationship thanks to the consolidation of the Internet and social networks as effective tailored marketing tools. We are in a new scenario where the rules of the game have changed: now everything is fast, direct, capable of being measured and reaching anywhere.
The digital ecosystem is a great breeding ground for new ways of doing business. Companies need to prepare to face this new way of relating to their customers. And the job market demands a new profile of a marketer who knows how to see in the digital environment an opportunity to develop new strategies.
The Master in Digital Marketing & E-commerce will provide you with transversal training through techniques and tools aimed at establishing new forms of communication with the consumer that guarantee the profitability of the projects.
The student will have the option, at the end of the school period in Barcelona, to carry out a two-week residential stay at Kean University (USA) .
Reasons for taking this master's degree at EAE Business School
EAE undertakes
Through our business incubator, we train, finance and accompany your entrepreneurship projects. EAE Lab will provide you with the resources and the necessary environment so that you can identify competitive advantages and develop your business idea.


Residential program in New York
At the end of the school term, you will be able to do a two-week stay on "Retail & amp; Services Marketing "at Kean University (USA). This residential stay has an additional cost.


Experiential component
We propose an eminently practical program with which you can benefit from an extensive calendar of visits to companies such as Google, LinkedIn and Amazon, among others.


International talent program
If you aspire to international professional development, you will have maximum visibility among the multinationals that collaborate with EAE through Employment Workshops and interviews with headhunters and international recruitment consultants.
Requirements and Admission
Admission process
The fundamental objective of our admission process is to ensure the suitability of the candidates, through their professional trajectory and academic curriculum. All participants should get the most out of this learning experience, through a context in which it is possible to develop a long-term relationship with classmates, teachers and alumni.
To start the admission process, it is necessary to fill in the corresponding form, so that the candidate's profile can be evaluated by our Academic Committee. If the Admission resolution issued by the Academic Committee to the Master in Digital Marketing & E-commerce is positive, the candidate may formalize their registration for this Master.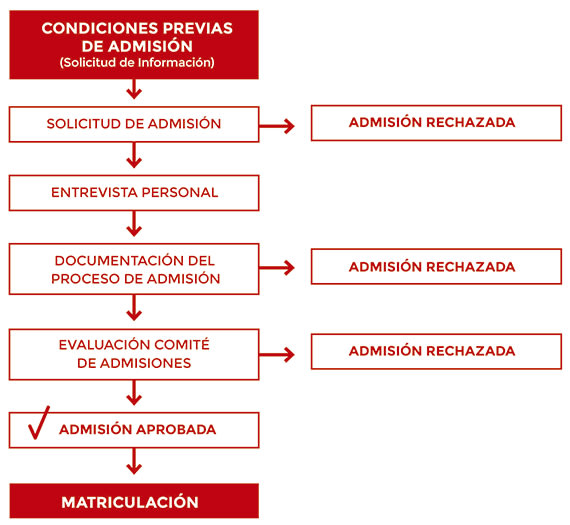 Professional careers
EAE Professional Careers Service has a team of advisers who help you design a career plan tailored to your needs and who, at the same time, assist companies in the search for suitable candidates for their organizations.
The Professional Careers Service is the meeting place where the interests of our students and those of companies that seek the best candidates for their organizations converge. We provide the experience and resources to meet the expectations of both parties based on a thorough analysis of their needs and the reality of work.
If you are a student, here you will be able to design a personalized itinerary to achieve your professional goals, access multiple job offers and get in touch with experts, professionals and recruiters from the main companies.
If you are looking for the ideal profiles for your organization, we help you find them and we offer you agile and reliable solutions for hiring them.
Some data from our Employment Report
85% of students obtained new job offers at the end of the master's degree
98% of EAE students who carry out internships obtain them thanks to the Professional Careers department
7,000+ job offers and internships published in 2018
Top 5 recruiting companies of 2018: LVMH, Shneider Electric, Nestlé, Repsol and Coca Cola
Last updated Sep 2020
About the School

EAE is an international Institution of higher education in the field of management. With more than 50 years experience in business education it has provided training for more than 56,000 executives an ... Read More
EAE is an international Institution of higher education in the field of management. With more than 50 years experience in business education it has provided training for more than 56,000 executives and managers. Every year students from more than 45 nationalities gain professional qualification at EAE to hold positions of responsibility within the business world.
Read less