Program Description
The master's programme in Digital Leadership provides you the opportunity to gain deep understanding of how digitalization transforms industries and society.
As a student of the programme, you will develop a toolset for a leading role in responsibly shaping this transformation. Methods and techniques for analysing the implications of digitalization will complement your skills to manage and lead change in complex environments. Our programme focuses on strategies to simultaneously leverage digitalization and address potential negative effects.
About the programme
Digitalization offers almost unlimited opportunities for firms, public authorities, and citizens. However, digitalization is a force without conscience, and existing markets, organizations, and technologies can be steamrolled, exacerbating and causing new societal challenges. Digital leadership requires the capability to navigate competing concerns of digitalization, but also actively orchestrate digital innovation processes. In order to preserve valuable learned experiences, we must learn to navigate a new landscape where digitalization needs coexist with established proven practices. Our newly developed master's programme in Digital Leadership has adapted to this changing landscape by providing you with capabilities in five distinct areas:
technological change
value creation
organizing
market logic
strategy
Degree: Master of Science (MSc)
Credits: 120
Duration: 2 years
Level: Second Cycle
Rate of study: 100%
Instructional time: Daytime
Language of instruction: English
Teaching form: On-campus
Who should apply
Are you an established IT practitioner who wants to develop your skills and assess your practical experiences in light of theoretical knowledge?
Are you curious about management in a digitalized society and want to contribute your different perspective from a background such as management, sociology, political science, or law? Do you have a background in technology or engineering and want to broaden your skillset?

If you want an exciting and unconventional career in an increasingly digitalized society, then apply for the master's programme in Digital Leadership.
Programme Structure and Content
The first two semesters provide a solid foundation with four mandatory courses:
Innovation Strategy for the Digital Economy
Governance and Control for Digital Capabilities
Digital Infrastructure
Organizing for Digital Transformation
During the third semester, you can choose elective courses from the University of Gothenburg or another university, or choose the following recommended courses:
Innovation and Entrepreneurship in the Digital Society
Research Methods
The final semester consists of your independent master's thesis.
After Graduation
Graduates receive the degree Master of Science with a major in Digital Leadership.

You will be prepared for a career that extends far beyond traditional positions in consulting and corporate IT Departments. As digitalization enters ever more spheres of society, the potential is there for jobs to be created for specific situations. You can take advantage of this increasingly digitalized landscape by carving out your own role or position in a place that interests you, or you can pursue existing roles like the following:
innovation manager
digital strategist
digital designer
chief information officer
chief technology officer
chief digital officer
digital brand director
head of digital platforms
digital marketing manager
content acquisition manager
digital transformation officer
You will also be prepared to pursue further studies at the doctoral level.
Last updated May 2020
About the School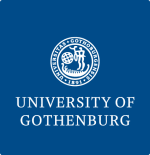 The Department of Applied Information Technologyoffers education and counducts research within the areas of information technology, informatics, learning, cognitive science and communication. Both res ... Read More
The Department of Applied Information Technologyoffers education and counducts research within the areas of information technology, informatics, learning, cognitive science and communication. Both research and education is carried out in close cooperation with industry and public sector.
Read less