Program Description
Digital Futures
Participate in the creation of a digital revolution that integrates thought leadership and inclusive cultural change with disruptive technologies and new approaches to programs of local and global significance.
The graduate program in Digital Futures responds to the increasingly important and sophisticated role of digital technology as a catalyst for change.
Digital Futures has an international student cohort and faculty. A global perspective is a key to securing our graduates' futures in the eclectic international creative digital industries, encompassing design, arts, creative services, entertainment, media, and cultural industries. The Digital Futures program is offered in partnership with the Canadian Film Centre (CFC) Media Lab.
The Digital Futures student-centred learning approach applies to both research and practice. The curriculum ensures that you gain core digital knowledge and skills as you explore your specific areas of interest through electives, industry internships, residencies, and independent study.
The program focuses on practice-based learning and prototyping, with an enterprise component and supporting thesis research. Industry partnerships help students to build a career runway in advance of graduating. You are encouraged to work with industry partners in internships which lead to mentorship for your thesis research.
Who should apply?
You should have a background in design, technology, culture, and/or enterprise as demonstrated by an undergraduate degree and relevant work experience. Our students are designers and artists, filmmakers, architects, journalists, and media specialists, scientists, engineers, and business people. This diversity drives peer learning and collaboration across disciplines in the program.
Where might your graduate degree in the Digital Futures program lead you?
As a Digital Futures graduate, you'll be qualified to work in positions such as:
App, web, and games designers and developers
Digital project leaders
Cultural industry producers
Managers and coordinators between art and design departments and IT
Creators and developers of your own start-ups
Film, television and digital transmedia producers
Digital strategists and educators
Graduates of the Digital Futures program will be poised to play leadership roles in research and development in the media, arts, technology, entertainment, and education sectors.
Admission Requirements
Applications for the 2020-2021 academic year are not open.
Due to study permit processing timelines, May 8th will be our application deadline for international applicants. Applications will remain open until all spaces are filled. Applicants are encouraged to submit their application as soon as possible, as our graduate programs fill quickly.
General application requirements
In addition to general graduate studies application requirements, found below, that are applicable to all programs, individual programs may have unique application requirements that you can consult.
Transcripts
Reference letters
Application fee
English language competency
Program-specific application requirements
Applicants must hold a BA, BFA, BDes, BComm, BSc, BEng or comparable honors degree/certification with an average of 75 percent (B+) or better during the last two years of study, or must demonstrate impressive experience and expertise as a practitioner in a relevant discipline. All applicants must demonstrate creative and conceptual competence at a good level, as well as the clear potential for acquiring practical knowledge in the diverse disciplines relevant to this graduate program to create an innovative and implementable thesis project.
For consideration by the admissions committee, and in addition to the basic application requirements outlined below, applicants need to complete and submit the following through the Graduate Application Portal:
Research Proposal (800 to 1,000 words): Applicants must provide an initial proposal for a research-creation project that they are interested in pursuing in the program. This should include:

Title;
The idea – what you want to research/do/make;
The context - your proposed field of study including any relevant theories, methodologies, art or design works, or technologies;
The rationale for the research - why you want to do this and what is the significance;
Technology, media, or tools that will be used to create the work;
Expected outcome(s) in terms of realized creative work;
The relevance of the applicant's background and experience;
Any reference sources used in the proposal;
Bibliography of relevant sources

Samples of Work: You must submit samples of relevant student and/or professional work produced in the last five years. Visual work, analysis reports, and proposal documents may be included. You are expected to demonstrate an in-depth understanding of your primary area of interest.
CV: Applicants should include an updated copy of their curriculum vitae.
Program Specific Questions: Applicants will be asked to provide responses to a series of questions specific to the program.
Note: admission to the degree program is contingent on the availability of an appropriate Principal Advisor in the student's declared area of research interest.
What You'll Do in the Program
The master's in Digital Futures is a two-year full-time program. In the program, you will develop practice-based and scholarly research in technologically advanced design, art, and media through the following:
Critical thinking
Research and practice
Business and innovation studies
Computing and emerging digital methodologies
This is a full-time, 8-credit program comprising:
Foundational courses in computation, business creation, innovation and leadership
Core courses in digital methods, research, theory and practice
Intensive digital project and prototyping courses
Individual research and creation, overseen by a principal advisor and supervisory committee
Summer internship and/or study abroad
Elective choices
Creative digital thesis project and supporting paper (MFA/MDes) or a written thesis and supporting creative project (MA)
Students declare their intention to pursue the Master of Design (MDes), Master of Fine Arts (MFA), or Master of Arts (MA) at the time of application. The outcomes of the chosen degree are distinctive. The MDes and MFA focus on practice-based research-creation with a supporting thesis. The MA flips that focus, with an emphasis on a scholarly research thesis and a supporting creative project.
Elective choices
New elective courses are continuously created in response to trends and emerging technologies. These cutting-edge courses cover theory and practice in design, art, media, technology, and enterprise. Some examples include:
Winter 2020 Elective Courses
DIGF-5002 From Data to Perception (0.5 Credits)
DIGF-5004 Interactive Exhibition: Part 2 (0.25 Credits)
DIGF-6042 Possible Futures (0.5 Credits)
DIGF-5008 Interactive Documentary (0.5 Credits)
How to Apply
Graduate applications for the 2020 academic year are still open for domestic applicants.
Step 1: Review application requirements and program-specific eligibility
This information can be found on the Application Requirements page.
Step 2: Apply online using the Graduate Application Portal
All applicants to Graduate Studies at OCAD University must first complete a graduate application through the Graduate Application Portal. If you are applying to more than one graduate program, you must submit a separate application for each program for which you wish to be considered.
Application Fee: The application fee is $110 CAD, payable through the Graduate Application Portal. Application fees are non-refundable and charged for each program for which you apply.
Step 3: Finalize and submit your application
The Graduate Application Portal will allow you to log in and start a graduate application which you can edit as often as required. However, once your application has been submitted, no further changes will be allowed.
Once your application has been successfully submitted through the Graduate Application Portal and your application fee paid, you will receive official emails acknowledging receipt of your application. Any further required steps or actions will be outlined at this time.
Our online application portal is the only method to submit your application. We do not accept paper applications or physical application materials. If you encounter issues while applying, please contact us at gradstudies@ocadu.ca.
Step 4: Application review process
Only complete applications will be reviewed by our Admissions Committees. Once the program-specific Admissions Committee has reviewed your submitted application, you may be contacted by the Office of Graduate Studies and invited to an interview (where applicable). If you are invited to an interview, it may take place in-person or remotely (e.g. teleconference or Skype). The application review process, including interviews, normally takes up to twelve weeks after the application deadline.
Step 5: Notification of admissions decisions
Once a decision is made regarding your application, you will receive a notification via email asking you to log in to the Graduate Application Portal and check the status of your application.
Offer of Admission: If you are offered admission to a graduate program, you will have a limited time (normally two weeks) to accept the offer of admission through the Graduate Application Portal. Your offer of admission may be subject to conditions, which must be cleared before you can be permitted to register.
Waiting Lists: If you are placed on a waiting list for admission into a graduate program, you will receive a notification via email when your application status changes. If you are on a waiting list and decide not to attend OCAD University, please contact us to let us know of your decision.
Not Admitted: If you are not selected for admission, you may fall into one of three general categories:
Although you meet the minimum program requirements, due to a combination of a highly competitive process and a limited number of spaces, we were unable to admit you.
You have not met the minimum program requirements (e.g., GPA, English language requirements, etc.).
You were deemed ineligible (e.g., non-relevant degree, lack of academic qualifications).
Please note that applicants meeting the minimum requirements for admission are not guaranteed admission into a graduate program. Furthermore, program admission may be limited to students whose interests are compatible with the specific program mandate, available resources, and faculty expertise.
Last updated Jun 2020
About the School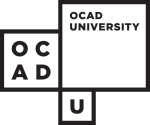 Founded in 1876, OCAD U is dedicated to art and design education, practice and research and to knowledge and invention across a wide range of disciplines. OCAD U continuously builds on its traditional ... Read More
Founded in 1876, OCAD U is dedicated to art and design education, practice and research and to knowledge and invention across a wide range of disciplines. OCAD U continuously builds on its traditional, studio-based strengths, adding new approaches to learning that champion cross-disciplinary practice, collaboration and the integration of emerging technologies. In the Age of Imagination, members of the OCAD U community are uniquely qualified to act as catalysts for the next advances in culture, technology, and quality of life for all Canadians.
Read less