Read more about this program on the school's website
Program Description
The Course
The School of Psychology has a growing reputation as a centre of expertise in developmental psychology, with research interests in cognitive development, language acquisition, autism, motor development, human-animal interaction, child safety and injury prevention, cultural contexts of development. Research in the School is finding immediate real-world applications. For example, studies into the misinterpretation of canine facial expressions have led to a prevention tool to reduce instances of children being bitten by dogs.
You may have access to the specialist Lincoln Babylab, which is equipped with facilities for preferential looking, listening and eye-tracking as well as a motor lab and research facilities for examining comparative cognitive development.
How You Study
The programme starts every year in September. Teaching is predominantly delivered on a Monday and Tuesday, although students may be expected to attend on other days of the week. Part-time students may attend on one of those days.
The programme is taught by experienced research-active staff with a background in developmental psychology, supported by staff from various Schools across the College of Social Science, thereby contributing to a multidisciplinary learning environment.
On some occasions teaching is shared with other Master's programmes, providing opportunities to interact with students from MSc Forensic Psychology and MSc Psychological Research Methods.
The School of Psychology has a thriving research seminar programme in which national and international researchers present their work, which in many cases is directly linked to issues in developmental psychology.
The composition and delivery for the course break down differently for each module and may include lectures, seminars, workshops, independent study, practicals, research and one-to-one learning.
Students are expected to engage in at least 2-3 hours of independent self-study for each contact hour.
How You Are Assessed
Assessments for this course are diverse and could include a research proposal, essay, case study, literature review, research report or presentation.
Assessment Feedback
The University of Lincoln's policy on assessment feedback aims to ensure that academics will return in-course assessments to you promptly – usually within 15 working days after the submission date.
Entry Requirements
First or upper second class honours degree in psychology or an equivalent qualification and grade C in GCSE mathematics. Candidates with a degree and professional experience may be considered.
International Students will require the English Language at IELTS 6.0 with no less than 5.5 in each element, or equivalent. http://www.lincoln.ac.uk/englishrequirements
Last updated May 2020
About the School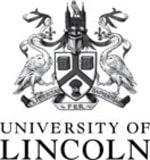 Since being opened by Queen Elizabeth II in 1996, the University of Lincoln has invested more than £300 million in its buildings and facilities.
Since being opened by Queen Elizabeth II in 1996, the University of Lincoln has invested more than £300 million in its buildings and facilities.
Read less