Program Description
Master in Design STRATEGY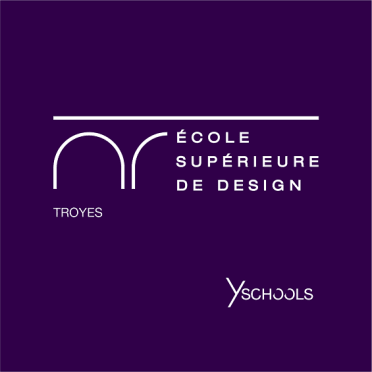 The ancient 16th century abbey «Abbaye Saint-Martin-Es-Aires» hosts the School of Design (Ecole Supérieure de Design). From this location full of history in the business world, students improve their learning skills dealing with companies in real cases. The pedagogical approach is based on listening to the expectations of professionals through the management of projects and the competitions. Students carry out an internship of six months minimum in order to gain a real approach to the business world that will make all the difference at the end of their studies.
Career examples
Head of corporate design department
Design project manager
Artistic director
Consultant in design project development
Class examples
Design Culture - Company Law - Personal Communication Techniques - Design Software - Design Management - Marketing - Economics, etc.

For the final year, you can choose to join Y SCHOOLS' MSc. in Innovation, Creation & Entrepreneurship
After their first year of Master Degree in Global Design, students may enter the MSc. Innovation, Creation, and Entrepreneurship. This program is made for tomorrow's managers willing to work in several fields of expertise in a cross-cultural environment. Students will be prepared to face the fast-changing global environment and taught how to innovate, launch and handle complex projects within transversal teams.
(Class examples:
Entrepreneurial Team Formation - Rethinking and Designing New Business Model - Standards and Quality - Management by Processes - Creating an Innovative Organization, etc.)
Apply now by registering on the international platform:
https://apply.yschools.fr/
Last updated Mar 2020
About the School

Being the youngest Grande Ecole in France is an asset for Y SCHOOLS, which since its creation in 1992 as Groupe ESC Troyes, has strived to forge ahead through daring innovation and, as much as possibl ... Read More
Being the youngest Grande Ecole in France is an asset for Y SCHOOLS, which since its creation in 1992 as Groupe ESC Troyes, has strived to forge ahead through daring innovation and, as much as possible, challenging experimentation
Read less