Program Description
Title
Master in Data and Design,
own title issued by the Pompeu Fabra University (UPF).
Address
Marc Panero
Co-directors: Pau Garcia, Paadín
ECTS credits
60
Duration
September 2020 to July 2021
Wednesday, Thursday and Friday, 17: 00-21: 15
Price
September 2020: € 11,000 (+ € 450 pre-registration)
Language
English
Access and admission requirements
Official university degree or Degree
equivalent to Journalism, Graphic Design or similar.
Open to other professional or academic profiles due to the transdisciplinary nature of the master.
Presentation
How can we make information transcendent for humans? In the Master in Data and Design you will learn to design the way of understanding the world.
Information is the core of our modern society and making sense of it is a challenge for companies, media platforms and governments. In a world where fake news is used as political weapons, cryptocurrencies threaten traditional finances, and strange characters become heads of state, our role as designers is vital.
The Master in Data and Design (MADD) aims to train professionals in information design and data visualization . The program will train students to face any design problem that involves the handling of large amounts of data, complex systems or linked actions, with a critical perspective and from a solid base of graphic design.
The Master is organized around three modules of Foundations and two Projects. Around it a modular structure of Workshops and Capsules will allow us to accentuate at all times the knowledge and practical challenges that the students are facing.
These modules will deal with data visualization, information systems, and transmedia narrative from rigorous practice and with an experimental will. The practical projects will be framed within the broader context of the city of Barcelona through collaboration with entities and professionals from other disciplines.
Master's Degree in Data & Design from ELISAVA Disseny i Enginyeria BCN on Vimeo.
goals
The student will be part of a committed and motivated group of designers, researchers, thinkers and storytellers, in a practical collaborative learning experience. You can develop your interests while working on projects based on real problems and use the city of Barcelona as a laboratory.
In the Master in Data and Design the student will acquire knowledge of schematics, cartography and data analysis applied to the design of tools that help the communication of large volumes of information or that facilitate decision-making within complex systems.
Obtaining tools and competencies from different disciplines, from data science to sociology, communication strategy, cartography, and audiovisual research and communication methods, will be part of a disciplinary challenge tackled from a critical point of view with design excellence in mind.
In the Master we will explore questions of this nature: How can data influence our perception of reality? How can we analyze and work with them in a productive way? How flexible is the data and in how many ways can we represent it? How can data analysis and design help communities shed some light on their realities and improve them?
Competencies
Know the history and context of Information Design.
Develop a critical spirit and know how to face design problems framed in their social context.
Learn to use the own resources of infographics: cartography, schematics and statistical representation in the broader context of Information Design.
Efficiently solve specific Information Design problems.
Know the most common data analysis tools.
Become familiar with the previous processes of documentation and data analysis and be able to structure your conclusions.
Ability to analyze complex systems or large volumes of information, being able to communicate them intelligibly and efficiently.
Understand the possibilities of expression and communication of Information Design and incorporate it into your professional practice.
Ability to integrate Information Design in design and communication projects.
Incorporate perspectives from other disciplines (programming, statistics, engineering, etc.) into the work methodology.
Capacity for teamwork with professionals from different fields.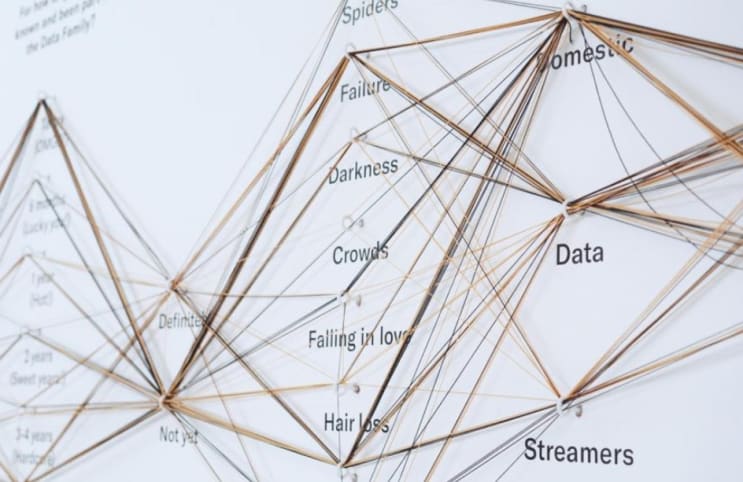 © ELISAVA Barcelona School of Design and Engineering
Access and Admission
Access requirements
The master's or postgraduate degree will require as a prerequisite to be in possession of an official university degree (graduate or graduate, graduate or bachelor, engineer or engineer, architect or architect, graduate or diploma, engineer or technical / technical engineer, architect or technical architect) or equivalent (graduates from their own university studies with a minimum of 180 credits) or other issued by an institution of higher education in the European Higher Education Area that enables the degree issuing country to gain access to master's or postgraduate courses depending on the case.
Selection of candidates
The selection of students is made based on the academic background, aptitudes, professional experience and motivation of the candidates who want to take the program.
If you want to study at ELISAVA , once you start the pre-registration process, you must have the following documentation prepared, in addition to the academic one:
Curriculum vitae.
Motivation letter.
Book with your most outstanding works in PDF format A4 of 4 pages maximum and that does not weigh more than 2MB.
ID or passport scanned and valid for 6 months.
Registration
The pre-registration for Master and Postgraduate courses is done online through our pre-registration portal, where the steps and requirements to take any of our programs are specified.
One week before the start of the course, you will have to formalize your enrollment in person at ELISAVA facilities. Do not worry, when the time comes, we will inform you of all the steps you must take.
Visas
Students from outside the EU
When you arrive in Barcelona, we recommend that you register at your country's Embassy or Consulate in Spain.
If you are a student from outside the European Union (EU) and from outside the EEA (Iceland, Liechtenstein and Norway) or Switzerland, in order to legally stay in Spain for more than 90 days, you need to obtain the authorization to stay for studies, which will It will authorize you to stay in Spain for the entire duration of your studies and, in addition, you can travel if you wish, within the EU and the countries that have signed agreements with Spain or the EU for the free movement of people.
The procedures you have to carry out to apply for your visa:
Before your arrival in Spain: Study Visa
During the first month from your effective entry into Spain: TIE (Foreign Identity Card)
Two months before your card expires: Renewal
If you have to travel and your card is expired: Return authorization
If during your studies you want to work: Work authorization
Last updated Mar 2020
About the School

ELISAVA Barcelona School of Design and Engineering is a university center founded in 1961 and it is the oldest school of design in Spain. ELISAVA is among the 100 best schools of design and architectu ... Read More
ELISAVA Barcelona School of Design and Engineering is a university center founded in 1961 and it is the oldest school of design in Spain. ELISAVA is among the 100 best schools of design and architecture in Europe according to the Domus magazine.
Read less