Program Description
The Master in Cultural Tourism's mission is to train tourism specialists capable of successfully intervening in all types of cultural processes. At a time when the number of cultural tourists increases year after year in the international, national and local market, the labor market demands a professional profile capable of conceptualizing and managing the programs, processes and destinations of cultural tourism.
Academic interest in cultural tourism has also increased markedly in recent times. Academic congresses on cultural tourism follow one another and academic production grows exponentially in order to respond to the needs of this sector.
Our Master offers the necessary knowledge to train professionals capable of attending and understanding the multiple needs of this growing sector. It also allows access to the field of research and the completion of the doctoral thesis. The training program includes, in addition to the teaching credits, a mandatory internship period and the completion of a Master's Final Project.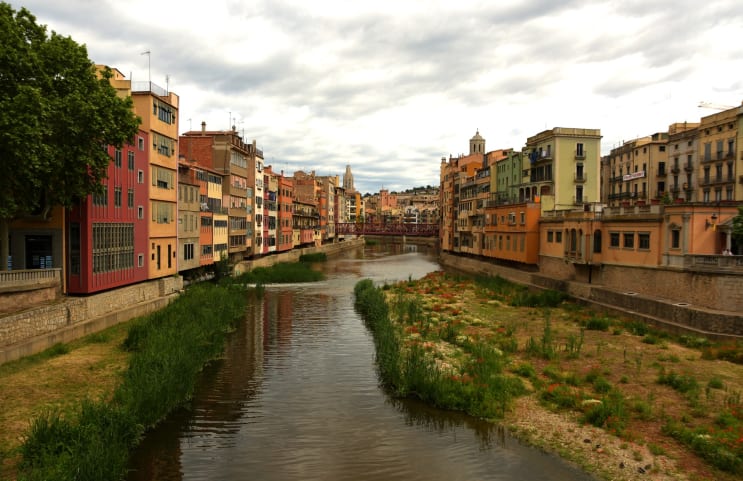 Training objectives
Born in response to the demand of students and the tourism and cultural sectors, as well as institutions and entities of tourism management and promotion.

It is a training program aimed at students, technicians, cultural and tourist managers.

It gives a formative response to the needs of national and international business and public policies for the creation, management, evaluation and cooperation of cultural tourism projects.
What is an official Master?
It is a specialized training program that meets the requirements demanded by the EU for Third Cycle studies:
It has passed quality filters, both from the university itself and from the Quality Assessment Agencies.

It is designed following the criteria of the new European Higher Education Area (EHEA) and is a valid title throughout the Spanish territory and according to the European model.

It enables you to directly access the doctoral thesis.
Double degree and collaborating entities
The University of Girona has collaboration agreements with other universities that give the possibility of doing a double degree. On the one hand, there is a collaboration agreement with the San Martin de Porres University (USMP) in Lima, Peru. This agreement allows students to obtain a double degree: Master in Cultural Tourism from the UdG and Master in Cultural Management, Heritage and Tourism from the USMP. On the other hand, there is also an agreement with the Technological University of Bolivar (UTB) of Cartagena, Colombia. This also allows a double degree: Master in Cultural Tourism of the UdG and Master in Business Administration and Tourism Organizations of the UTB.
The Master of Cultural Tourism is part of the Unitwin Unesco network: Tourisme, culture et Developement . This network is made up of universities from five continents that cooperate in research and teaching in favor of cultural tourism, the values of Unesco and share the tools of tourism management of cultural, tangible and intangible heritage. We have established educational cooperation agreements -Erasmus and Prometheus- with many of the universities in the network. The coordination of the network is at the Université Paris-1 Pantheon Sorbonne.
The Master is also part of the Calonge-Sant Antoni Gastronomy, Culture and Tourism Chair , with the objective of participating in the research and dissemination of gastronomic values and their relevance in cultural tourism.
Recently, the program 'Arts i Oficis' (Arts and Crafts) of Channel 33 dedicated a chapter to cultural tourism in which some professors of the Master in Cultural Tourism appeared such as Dr. Dolores Vidal, Dr. Lluís Mundet and Dr José Antonio Donaire. In addition, you can also see some of the spaces of the Faculty of Tourism and the city of Girona.
Curriculum
Program: 60 credits

12 subjects of 3 ECTS credits each

Mandatory practices (6 credits)

Final Master's Project (12 credits)

The master incorporates visits and excursions in the territory

Possibility of being part of studies or internships in Europe

Language: Spanish
Subjects
Cultural tourism management: 15 credits
From cultural management to cultural tourism management

Tourist planning of urban destinations

Tourism management of museums and collections

Tourism management of heritage and World Heritage sites

Communication, promotion and commercialization of cultural tourism
Research methodologies: 6 credits

Qualitative techniques (optional)

Quantitative techniques (optional)

Turismology (mandatory)
Agents and cultural policies: 9 credits

Cultural tourism project management

Cultural tourism products

Cooperation, policies and strategies of cultural tourism
Advanced interdisciplinary training: 12 credits (2 specializations to choose):
Cultural heritage

Legal basis for the management of cultural tourism

Economic management of cultural heritage

Technological management of tourist information

Image and branding in destinations
Gastronomy
Technological management of tourist information

Heritage and culinary culture

Gastronomic Tourism Management

Tourist innovation
External practices: 6 credits
Master's Final Project: 12 credits
UNITWIN-UNESCO module (optional)
«Tourism Management of World Heritage Sites»
This module is taught jointly in different universities that participate in the UNESCO Unitwin " Culture, tourism and development " network which is based at the Pantheon Sorbonne University in Paris.
The module is made up of 5 subjects. The subject of the module is the Tourism Management of Heritage and World Heritage Sites. The rest of the subjects related to the module dedicate a session to address some issues related to World Heritage Sites (WHS) and carry out activities and / or related case studies.
The module is complemented by a field trip that is mandatory for students who want the degree. In addition, you have to do a job of a world heritage site that is jointly developed between the different subjects and that is presented after the completion of the field trip.
Final work of master
The Final Master 's Project is a work supervised by a teacher. It is about developing an investigation on some topic related to the content of the program.
There are two lines of work:
Work oriented to raise or analyze a specific case or project, of a professional nature.

Research work that may be a starting point for the completion of a doctoral thesis.
Professional outings
In an environment of economic crisis like the current one, the professional in cultural tourism offers an option for cultural institutions and facilities to access new audiences and therefore increase their resources .

The scope of study of this master's degree, and therefore of its possible exits, is international since our vocation is precisely that students develop their professional or research activity in cooperation, in international networks or in international destinations.
Active professionals in the cultural tourism sector are in permanent contact with the direction and coordination of the master. This permanent contact has meant that teachers and researchers in cultural tourism who are members of the Faculty of Tourism actively participate in cultural tourism networks such as the Club Cultura de Turisme de Catalunya , UNITWIN - a network of universities that offer degrees in cultural tourism, etc.
Following and developing the methodology of the EHEA, the students of the master's degree in practices analyze the problems and solutions raised in their work areas in the group-class, with teachers and students of the cycle. For this reason, the learning of group decision, in network, and the methodology applied a posteriori guarantee maturity, tutorial activity and the return of knowledge to the master himself from the participants.
Access to the doctorate
This master's degree allows access to the Interuniversity Doctoral Program in Tourism
Professionally
Planner and manager of cultural destinations
Destination manager (administrations, board of trustees, joint ventures)

Destination Plan Manager

Director of Destination Programs

Tourism Planning Technician
Cultural Tourism Product Manager
Specific Products Manager

Tourism Product Development Technician
Tourism-cultural manager
Technician in international cooperation in cultural tourism programs
Technician in cooperation in cultural tourism in the international field

Evaluator of cultural tourism cooperation projects
R&D Manager
Consultant / Advisor

Analyst
Academic staff / research assistant
Access and admission
The records of students who have a diploma or graduate degree in: Tourism or graduate or degree in: History of Art, Geography, History, Audiovisual Communication, Cultural Communication, Economic Sciences, Political Science, Journalism, Advertising and Public Relations are valued o Law or a master's degree in: Cultural Heritage or related areas.
It is important to prove the level of English B1 to be admitted to the master.
Student opinions
Camilo Alfredo Arévalo (Bogotá, Colombia). Girona, June 2016: "The Master's program is a synthesis of high quality between the areas of culture and tourism, developed in an exceptional human context".
David González: "An excellent personal and academic experience, highly recommended for restless and open minds."
Óscar Martínez: "The Master of Cultural Tourism has been a great opportunity to learn more deeply about this sector that I am so passionate about."
Sònia Guasch: "The Master in Cultural Tourism opens a wide range of possibilities, both academic with future lines of research, as professionals. The experience has been excellent."
Montse Visa: "It has been an incredible year thanks to the academic body of the UdG and my colleagues. A recommended and enriching experience."
Laura Vaqué: " The Master has allowed me to deepen very interesting cultural issues and meet great professionals in the sector. A great experience."
Laura Coch: "Being able to take the Master in Cultural Tourism has given me a lot of knowledge towards this complex and diverse sector and has given me the opportunity to know different points of view, thanks to the multidisciplinarity of the teaching staff".
Pablo Martín (Costa Rica, 2014-15): "The experience acquired when studying the Master of Cultural Tourism of the UdG has been very interesting, mainly because of the interdisciplinarity that is handled in the subjects and the practical-academic orientation with which they are presented the majority of the topics that are worked on throughout it.On the other hand, the type of participation that is sought in the students, allows the exchange of knowledge between people with different professional profiles and fields of study, enriching the proposals and the material with which to face the challenge of developing the final research, represented in the thesis document. It is undoubtedly a Master that continues to evolve to improve with each promotion. "
Last updated Mar 2020
About the School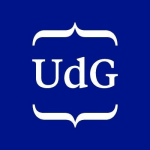 La Universidad de Girona es una institución pública que se integra en el sistema de universidades públicas catalanas, sobresale en la docencia y en la investigación y participa en el progreso y el des ... Read More
La Universidad de Girona es una institución pública que se integra en el sistema de universidades públicas catalanas, sobresale en la docencia y en la investigación y participa en el progreso y el desarrollo de la sociedad mediante la creación, transmisión, difusión y crítica de la ciencia, la técnica, las humanidades, las ciencias sociales y de la salud y las artes. Es motor económico y cultural de su entorno, y expresa la vocación de universalidad y de apertura a todas las tradiciones, avances y culturas del mundo.
Read less