Master in Crisis and Disaster Management
Home ›
MSc ›
Master in Crisis and Disaster Management
Read more about this program on the school's website
Program Description
The MSc Crisis and Disaster Management brings together the areas of crisis management, risk management and disaster management with the aim of providing students with the opportunity to develop an understanding of current approaches to crisis and disaster and the impact that such events may have on businesses, communities and nations. In particular, the programme addresses the issues of interruption to business and the need for preparedness, response and recovery strategies to minimise both economic and human losses arising from crises and disasters of both natural and human origins.
There is an increasing global demand for businesses, communities and nations to increase their resilience to potential crises and disasters, particularly through using the principles of crisis and disaster management, disaster preparedness, response and recovery planning.
Students can learn to differentiate between the various phases of crisis and disaster management and be encouraged to critically reflect and appraise alternative approaches to managing crises and disasters. The programme will also look to develop knowledge and skills in risks appraisal, operations management, and crisis communication. Students can learn how to identify and address conflict and vulnerability within organisations and disaster zones and how to address these effectively.
Highlights
Graduates from this programme may seek careers in emergency planning, disaster response, and crisis communication amongst other pathways.
You will have the opportunity to undertake an optional study visit to a post-disaster location such as Sri Lanka (2004), Haiti (2010), Japan (2011), Philippines (2013), Nepal (2016), Italy (2016). Costs relating to this can be found in the Fees tab.
How You Study
The Crisis and Disaster Management MSc covers both topics from both a theoretical and professional perspective. The programme consists of modules in (1) business and management, (2) project and operations management, and (3) crisis and disaster management. Approaches to crisis and disaster management are taught through case studies from a broad range of sectors.
The taught element of the programme consists of seven core modules and one optional module.
The core taught modules are:
Crisis Communications
Decision Analysis for Managers
Disaster Management
Finance and Accounting
Humanitarian Logistics
Project Planning and Management
Research Methods and Design
The following is an illustrative list of options. Optional modules will run as far as at least 10 students select them. Timetabling arrangements may limit the availability of modules to some students. As the options reflect staff research interests, they may alter over time due to staff availability.
Community Organisation, Sustainability and Development
Comparative Human Resource Management
Destination Management and Marketing
Global Supply Strategies
Group Consultancy Project
International Entrepreneurship
Social Entrepreneurship
Sustainability Leadership
The Business of Aviation Management
Teams and Leadership
Students then progress to complete the compulsory dissertation part of the programme. The dissertation is designed to encourage innovation and diverse pathways to the final assessed product. In this respect, the dissertation is an extended project that can accommodate a range of independent work.
Contact Hours and Independent Study
Each module typically consists of two or three weekly teaching hours over a teaching term of 12 weeks. You will normally study four modules per term and therefore 8-12 hours per week. Please note irrespective of whether you are a full-time or part-time student your hours of study may vary from term to term and can be spread throughout the week.
The postgraduate level study involves a significant proportion of independent study exploring the material covered in lectures and seminars. As a general guide, for every hour in class students are expected to spend at least four-five hours in an independent study. For more detailed information please contact the programme leader.
If you are planning to study for the degree on a part-time basis, you will be studying two modules per term with 4-6 hours of contact time on a weekly basis.
How You Are Assessed
A variety of assessment methods are utilised during this course, including essays, examinations, oral presentations and simulation games. These assessments are designed to develop skills that will be useful for your career.
Essays involve written assignments where you structure and develop arguments based on research and critical analysis of alternative perspectives and courses of action.
Examinations test and develop your ability to think on your feet and provide logical and well-formed arguments under time pressure.
Oral presentations help you to demonstrate and develop communication and influencing skills that are highly valued in business and management roles.
Finally, simulation games provide you with the opportunity to see the results of the decisions you make relating to allocating financial, human and other resources.
Assessment Feedback
The University of Lincoln's policy on assessment feedback aims to ensure that academics will return in-course assessments to you promptly – usually within 15 working days after the submission date.
Features
The Lincoln International Business School has an experienced team of staff, which is made up of academically and professionally qualified lecturers with relevant industrial experience and finance experts with wide research interests.
The School hosts a series of visiting speakers each year. As part of the School, you will have the opportunity to learn from industry experts. Previous speakers have included representatives from organisations such as Deloitte, Santander, HSBC, Innocent, The Institute of Internal Auditors and Sir David Tweedie (ex-Chairman of the IASB).
You will also have the chance to build your skills and knowledge further with extra-curricular activities such as joining a society, volunteering or becoming a Student Ambassador.
Entry Requirements
First or second class honours degree.
International Students will require the English Language at IELTS 6.0 with no less than 5.5 in each element, or equivalent. http://www.lincoln.ac.uk/englishrequirements
The University of Lincoln offers international students (non-EU/UK) who do not meet the direct entry requirements for a postgraduate degree course the option of completing a degree preparation programme at the University's International Study Centre. To find out more please visit www.lincoln.ac.uk/isc
Last updated Jan 2020
About the School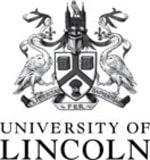 Since being opened by Queen Elizabeth II in 1996, the University of Lincoln has invested more than £300 million in its buildings and facilities.
Since being opened by Queen Elizabeth II in 1996, the University of Lincoln has invested more than £300 million in its buildings and facilities.
Read less