Master in Corporate and Institutional Communication (XIV Edition. Expansión Newspaper.)
Home ›
Master ›
Master in Corporate and Institutional Communication (XIV Edition. Expansión Newspaper.)
Program Description
The digital transformation has revolutionized communication from companies and public entities and they need trained professionals
With the guarantee of the leading newspaper in business information Expansión

Title of the Carlos III University of Madrid
In schedule compatible with professional practice: Friday afternoon and Saturday morning.
Guaranteed practices for all students who request them and validation of practices for communication professionals
The Master in Corporate and Institutional Communication is aimed at professionals who want to update their training or graduates / graduates of any specialty who wish to acquire the knowledge to be part of the communication departments of companies, institutions or political parties.
Training endorsed by the Carlos III University and by EXPANSIÓN newspaper, with internships in companies.
What are you going to learn
The main objective of the Master is the training of communication managers capable of organizing, directing and leading business and institutional communication processes.
The program provides a proven methodology for analyzing the environment and the entity itself, designing communication strategies and their implementation.
Through the case studies, students will know and use the tools to plan and evaluate the communicative actions and their results according to the business objectives.
Throughout the program modules, they will have to face the development of annual communication plans, crisis situations, design of strategies and content management in digital environments, training of spokespersons, lobbying actions and electoral campaigns.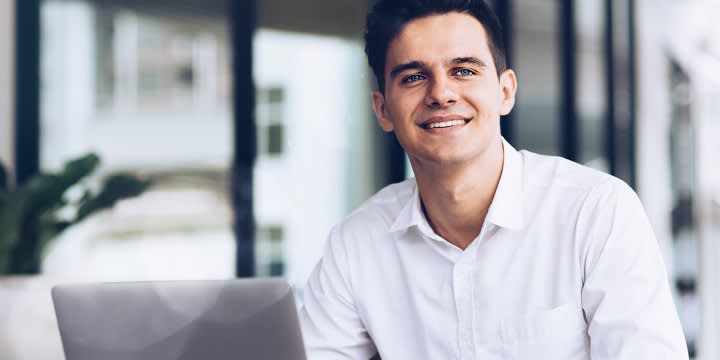 Learn with great professionals
The cloister of the Master in Corporate and Institutional Communication is composed of relevant figures from public and private institutions, political parties and companies, as well as university professors and professionals of recognized prestige in the field of corporate and institutional communication.
Practices
The Master offers access to internships in companies during the academic year, with a minimum duration of three months .
The master's organization actively seeks opportunities for internships, throughout the course, while receiving proposals from different companies that address the program requesting candidates.
In past editions the students did internships in the following companies, among many others: Banco de Santander, Llorente y Cuenca, Edelman, Acciona, PSA Peugeot Cittroen, Renault Spain, Asesores de Comunicación Pública SL, Evercom Communication and Public Relations, Atrevia, Mapfre , Roche Farma, Siemens, Torres y Carrera Communications Consultants, Leroy Merlin, ADIF, SENER Ingeniería y Sistemas SA, Trescom Comunicación, Omnicom Public Relations Group SA, European Automobile Commission, Telefónica SA, Ketchum SA, BBVA, Redondo and Associated Consultants Political and Communication, Communication Study.
Scholarships and grants
The organizing entities offer for this course scholarships of 25% of the registration fee (€ 2,250).
How are grants granted?
The grants are granted taking into account the academic record and the curriculum vitae.
How to request aid?
Once the candidate is admitted to the program, he can then apply for help on the website of the Carlos III University of Madrid.
Testimonials
"I was going through a moment in my life where I wanted to make a change in my professional career. I was recommended this master. From my age and career, I knew that my case was somewhat special. With work and effort, and with some luck , I fulfilled my goal. Now I am dedicated to business and political communication. "
David García, Student of the Master's Degree in Corporate and Institutional Communication 2017-18

"Teachers are professionals who, with their classroom exercises, show you the true reality. The schedule of the course, Friday afternoon and Saturday morning, allowed me to combine classes with internships at Leroy Merlin, with which I could deepen the management of different corporate social responsibility projects. "
Noelia Fernández Salgado, Graduate in Journalism Communication Department of IVECO
Last updated Mar 2020
About the School
La Escuela de Periodismo y Comunicación de Unidad Editorial es un centro de alto rendimiento educativo con más de 10 años de experiencia en el sector. Nuestra diferenciación se basa en que tenemos a n ... Read More
La Escuela de Periodismo y Comunicación de Unidad Editorial es un centro de alto rendimiento educativo con más de 10 años de experiencia en el sector. Nuestra diferenciación se basa en que tenemos a nuestra disposición los profesionales más destacados y un entorno 100% auténtico que permite desarrollar con éxito nuestra actividad.
Read less