Master in Corporate Communication Management
Home ›
Master ›
Master in Corporate Communication Management
Read more about this program on the school's website
Program Description
Digitalisation and the impact of social networks on our communication and brand notoriety, among other factors, place us in an increasingly innovative and complex scenario. The establishment of a 100% bidirectional communication in which the citizen can express their concerns and opinions has modified the relationship between the company, its target audience and its environment.
Given the cultural development of communication and the diversity of access to information systems from multiple platforms (internet, smart tv, radio, smartphones, television) we must be increasingly creative when communicating and transmitting our message.
The market is saturated with information, so it is vital to know how to highlight and value what we communicate. It is essential to have an integrating vision of all communication techniques and instruments, in order to consolidate a good strategy through all the channels we have at our disposal.
The Master in Corporate Communication Management is designed to train communication professionals who are original, creative and efficient when preparing communication plans, and who are also prepared to work in companies and organizations as well as in communication agencies. Professionals capable of perfecting the strategies of Communication, Public Relations and Advertising in an innovative way and, above all, adapted to the channels through which their target audience moves. All this with the strengthening of our corporate reputation as the main objective, something that communication companies and consultancies identify as a determining factor for the growth of an organization in the coming years.

Master in Corporate Communication Management - Campus Barcelona
Become a communication professional. It stands out from others by developing creative and efficient capacities to develop a communication strategy. The participant who successfully completes the program will obtain the title of Master in Corporate Communication Management from EAE Business School and the degree from the Polytechnic University of Catalonia. In order to obtain this qualification it is necessary to fulfill the requirements previously requested.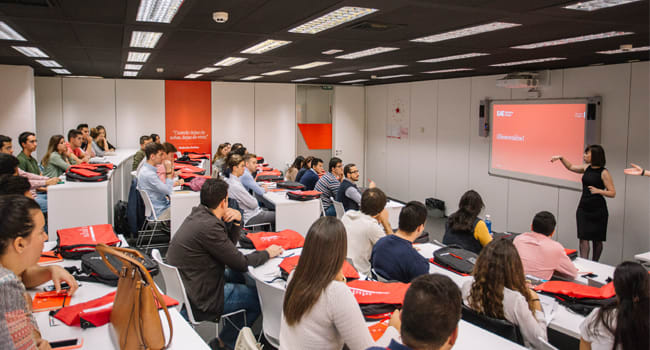 Reasons for the Master in Corporate Communication Management of EAE Business School
EAE in the Rankings
For the seventh consecutive year, the Master in Corporate Communication Management of EAE has been chosen as the best in Spain by the "250 Masters 2018" Ranking of El Mundo. In addition, it is in the Top 30 of best European masters in the area of Communication by the Eduniversal Ranking.


Advisory Board
Our master's degree curriculum is developed jointly with a consultative body formed by professionals from companies such as Unilever, Sony, Mango, Nissan, El Mundo, Atremedia, Danone, Telefónica, La Caixa or Dockers, among others.


Prestige Partners
We are members of the main communication associations in Spain, among which are: DIRCOM, ADECEC, CORPORATE EXCELLENCE, AM and AEA.


Residential Program in India
At the end of the academic period, you can take a stay on "Communication and Social Corporate Responsibility" at the SDM Institute for Management Development (Mysore, India). This residential stay has an additional cost.


EAE Emprende
Through our business incubator, we train, finance and accompany your entrepreneurial projects. EAE Lab will provide you with the necessary resources and environment so that you can identify the competitive advantages and develop your business idea.


Business Networking
Meeting with professionals from large companies and other students that will allow you to expand your network of contacts. In 2018 we organized meetings with directors of companies such as Coca-Cola, LVMH, Ikea, Samsung, Nestle, Disney, L'Oreal, Pepe Jeans, Melià, Henkel or Hilton among others.
Requirements and Admission
Double Degree
Those who successfully complete the program will obtain the Master's degree in Corporate Communication Management from EAE Business School and the degree from the Polytechnic University of Catalonia (Barcelona Campus) or from the Rey Juan Carlos University (Madrid Campus). In order to obtain the qualification granted by the university, it is necessary to comply with the requirements that both institutions request.

Admission process
The fundamental objective of our admission process is to ensure the suitability of the candidates, through their professional trajectory and academic curriculum. All participants should get the most out of this learning experience, through a context in which it is possible to develop a long-term relationship with classmates, teachers and alumni.
To start the admission process it is necessary to fill in the corresponding form, so that the profile of the candidate can be evaluated by our Academic Committee. If the resolution of the Admission issued by the Academic Committee to the Master in Sponsorship, Organization of Events and Protocol is positive, the candidate will be able to formalize his enrollment to this Master.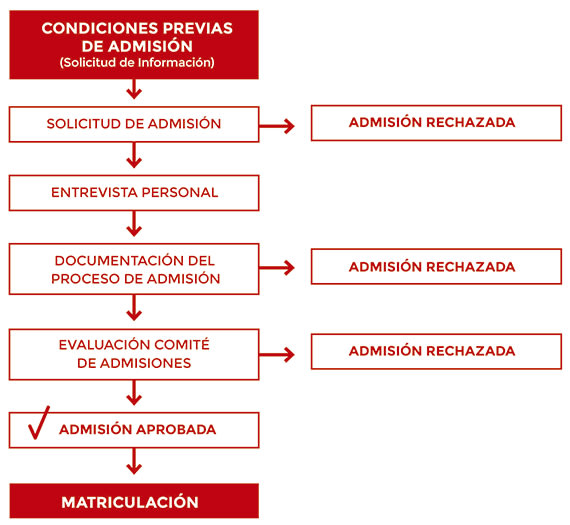 Professional outings
The Career Careers Service of EAE Business School is responsible for creating new job opportunities that guide and accompany the student, with an analysis of their profile, to achieve their professional goals and adjust their expectations and interests to the labor market.
The Careers Department also organizes events to promote employability such as the Online Employment Forum; the Bank of Opportunities with more than 6,000 job offers published per year; or the International Talent Program, aimed at students seeking international development and visibility in multinational companies, with workshops and interviews with headhunters from different parts of the world. EAE also participates in the employability programs of brands with great projection such as L'Oreal, Banco Sabadell, Leroy Merlin, Kyocera, Schneider Electric, IBM, among others, to which students have access.

Professional outings:
Director of Corporate Communications
Director of Internal Communication
Director of Public Relations in companies and other organizations
Director of communication and public relations agencies
Director of press and communication offices of national and international public administrations
Head of Product Communication in companies
Specialist in Corporate Social Responsibility
Corporate Communication Specialist
Specialist in relations with stakeholders
Corporate Communications Consultant
Director of Public Relations
Spokesperson for companies and public bodies

Some data of our Employment Report 2017:
93% of students find work before six months after the end of the program
34% increased their salary up to 30% one year after completing the master
67% of students have achieved a job opportunity through some of the available routes through EAE Business School
74% accept a new profession offer after graduation
Last updated Mar 2020
About the School

EAE is an international Institution of higher education in the field of management. With more than 50 years experience in business education it has provided training for more than 56,000 executives an ... Read More
EAE is an international Institution of higher education in the field of management. With more than 50 years experience in business education it has provided training for more than 56,000 executives and managers. Every year students from more than 45 nationalities gain professional qualification at EAE to hold positions of responsibility within the business world.
Read less