Master in Construction Science and Management
Home ›
MSc ›
Master in Construction Science and Management
Program Description
Our programme is designed to further develop students' knowledge and understanding of the science of buildings and the management of the construction process, in order to fulfil their professional duties in creating, improving and sustaining our built environment. It is designed to provide students with a programme that takes a holistic perspective of construction management processes and the global challenges facing the modern construction industry.
This programme is suitable for recent graduates from construction and other related disciplines, looking to develop the technical knowledge and management skills required for a fast-track career in the construction industry. It is also suited to experienced construction professionals who aspire to senior management positions in the UK and overseas. Additionally, the knowledge and skills students can develop on this programme open up opportunities to progress to MPhil/PhD research studies in the fields of construction science, construction technology, and construction management.
The programme is designed around the Chartered Institute of Building (CIOB) Education Framework, and the curriculum has been developed in collaboration with industry partners. The programme content is informed by state-of-the-art research carried out by academics across the School of Architecture and the Built Environment. The programme is offered as a one-year full-time modular course or two-year flexible modular course.
How You Study
This programme utilises a broad range of teaching approaches, which include a combination of lectures, seminars, tutorials, site visits, field trips, and workshops with industry experts. Students can benefit from our active team of academic staff within the school, who have well-established links to industry through their research contributions and previous work experience.
The structure of the course will comprise a number of modules covering the subject areas required by the CIOB:
Term 1
Construction Process Management and Professional Practice
Project Planning and Management
Sustainable Building Design, Construction and Performance
Strategic Management & Leadership
Term 2
Advanced Construction Law
Advanced Construction Technology and Innovation
Advanced ICT for Construction
Construction Project Organisation and Governance
Summer
The course will also include research methods and Master's dissertation module, an essential research element of the curriculum. Specialist research training will be delivered in order for students to further develop the research skills learned at the undergraduate level, and to develop research proposals for a substantial written research project dissertation in any area relating to construction science and management.
Interdisciplinary Structure
The School of Architecture and the Built Environment is proud of its interdisciplinary structure and students in Construction Science and Management are likely to be working alongside postgraduate students from other disciplines, particularly architecture. We are proud of our construction industry connections which enable us to provide students with opportunities for construction site visits, and the potential for work placements and graduate employment.
Contact Hours and Independent Study
Weekly contact hours on this programme may vary depending on the individual module options chosen and the stage of the study.
The postgraduate level study involves a significant proportion of independent study, exploring the material covered in lectures and seminars. As a general guide, for every hour in class students are expected to spend at least two-three hours in an independent study.
For more detailed information please contact the programme leader.
How You Are Assessed
There are a variety of different assessment methods adopted across this programme and this will vary for each module. The methods can include:
Technical reports
Practical exercises
Essays
Presentations
Formal examinations
Critical reviews
The variety of assessment methods is designed to enable the further development of many skills required by professionals in the modern construction industry, including those in communication, leadership, team-work, critical reflection, and creative problem-solving.
Assessment Feedback
The University of Lincoln's policy on assessment feedback aims to ensure that academics will return in-course assessments to you promptly – usually within 15 working days after the submission date.
Features
The Construction Science and Management programmes are supported by the School's Professional Advisory Board (PAB) comprising prominent senior professionals from the Built Environment industry. Our industry connections enable us to ensure that our programmes are fit-for-purpose, future-focused and industry-relevant. This collaborative arrangement also helps us to provide our students with opportunities for:
Construction site visits
Work placements
Guest lectures delivered by industrial specialists
Potential graduate employment.
Entry Requirements
First or second class honours degree in a relevant subject and preferably experience in practice. Applicants with significant industrial experience will be considered and invited to attend an interview.
International Students will require English Language certification at IELTS 6.0 with no less than 5.5 in each element, or equivalent. More details of the IELTS requirements can be found here.
Last updated Jan 2020
About the School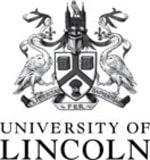 Since being opened by Queen Elizabeth II in 1996, the University of Lincoln has invested more than £300 million in its buildings and facilities.
Since being opened by Queen Elizabeth II in 1996, the University of Lincoln has invested more than £300 million in its buildings and facilities.
Read less