Master in Computer Sciences (Industry 4.0)
Home ›
Master ›
Master in Computer Sciences (Industry 4.0)
Program Description
E2S UPPA Talents Academy Grants:

This scholarship program of excellence is aimed at outstanding students coming primarily from Europe and America.

Further information will be provided during the application procedure.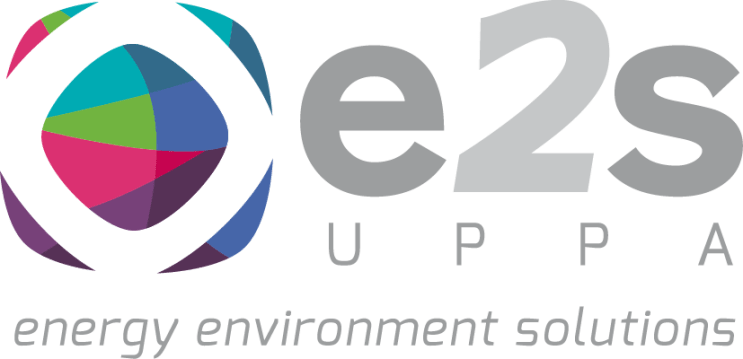 The aim of this master is to train Computer Sciences and Information Technologies experts in order to be able to address the new challenges of the current and future generations of digital societies. Current trends in digital technologies represented by the Internet of things, cyber-physical systems, social networks, cloud computing, big data, and cognitive computing have provided the basis for a new industrial revolution named Industry 4.0.
Our Industry 4.0 Computer Sciences Master degree offers a 1 year, full-time postgraduate program, aimed at providing solid scientific and technological foundations in order to innovate, design, and develop future digital organizations based on the new Internet of Everything (IoE) paradigm. It is suited for students planning both an academic or an industrial career and provides the theoretical basis and the practical expertise required to pursue research or R&D organizations.
The program is carried out in close collaboration with the LIUPPA research laboratory and several R&D organizations, where scientific and experimental practicals will be performed.
Program Objectives
Prepare students at an advanced specialized level to meet present and future scientific and technological challenges in digital industries and enterprises.
Develop research skills to engage in quality and successful research.
Prepare students for leading positions in private and public organizations in research and development departments.
Master 2 - Computer Sciences: Industry 4.0
Academic Semester
Industry 4.0 cyber-physical Systems Engineering 4 ECTS
Business Intelligence and Business Analytics 4 ECTS
Service and Micro-Service Oriented Architectures 4 ECTS
Cloud Computing Services and Technologies 4 ECTS
Internet of Things 4 ECTS
Semantic Web, Advanced Databases and Open Linked Data 4 ECTS
Research Initiation 3 ECTS
French as a Foreign Language or English 3 ECTS
Internship
Research internship 30 ECTS
Student Learning Outcomes
At the end of this program, the students in the "Industry 4.0 Computer Sciences Master " will be able to:
Identify and analyze the functional and non-functional requirements of digital organizations (industries and enterprises).
Design and model multi-dimensional architectures resulting from the integration and coordination of Internet of Everything entities (IoT, Data, People, Services, and Cloud Computing infrastructures) aimed at satisfying the requirements of digital organizations.
Develop and implement a proof of concept system integrating the various Internet of Everything dimensions.
Design and conduct experiments in order to test and evaluate Industry 4.0 systems.
Review, analyze, and interpret the body of scientific literature, contemporary issues, and innovations computer sciences and information technologies disciplines.
Carry out a research project aimed at developing a state of the art and identifying and solving scientific and technological challenges in the context of the Industry 4.0.
Prospects for employment or further study
Sectors:
Computer Science
Data Science
Information Technologies
Data Engineering
Software and Systems Engineering
Fields:
Positions:
R&D Engineer
Ph.D. student
Admission Requirements
English language requirements
Minimum required score: CECRL B2 level in English.
Academic requirements
Applicants must hold at least a 4-year university degree in Engineering, Science or Equivalent.
Admission requirements
Applicants must be fluent in English, both in writing and speaking.
An applicant whose native language is not English has to take a recognized international English test.
Application platform
www.univ-pau.fr/en/apply-now
Contact
For any supplementary information or questions related to the application:
ernesto.exposito@univ-pau.fr
More information:
http://formation.univ-pau.fr/m-computer-science-industry
International welcome desk:
http://univ-pau.fr/en/welcome-desk
Last updated Nov 2020
About the School
UPPA offers its students initial or continuing education, work/study programs or apprenticeships, to obtain Bachelor's, Master's and vocational degrees and Doctorates through its 3 Colleges and 2 Doct ... Read More
UPPA offers its students initial or continuing education, work/study programs or apprenticeships, to obtain Bachelor's, Master's and vocational degrees and Doctorates through its 3 Colleges and 2 Doctoral Schools.
Read less