Read more about this program on the school's website
Program Description
Developments in artificial intelligence, computer vision, robotics, mobile technology and games applications have all become a normal part of society's interaction with computing devices.
This MSc Computer Science provides the opportunity to enhance your existing knowledge of computer programming and mathematical frameworks through laboratory workshops, lectures, debates and independent research.
Working alongside our staff, you will have the chance to develop your critical understanding and gain practical experience in innovative areas such as computer vision and surveillance, robotics and mobile computing in order to develop innovative solutions to current and future challenges.
Accreditations
This course is accredited by the British Computer Society.
How You Study
The teaching and learning strategy adopted within the MSc Computer Science derives from a methodology designed to develop knowledge and understanding in the domain of computing.
In particular, students can experience a blend of different approaches. The programme aims to enable the acquisition of skills through practical workshops in the laboratory and develop academic knowledge through debate, lectures, discussion and personal research.
Modules assume familiarity with programming concepts and the supporting mathematical framework while presenting advanced concepts relating specifically to the computing domain.
Each module consists of one term of intensive study and laboratory-based work with the exception of the final research project module, which is carried out over the last three months of the programme.
Each module consists typically of 12 weeks of study. This time includes a supporting lecture programme, a series of supported laboratory sessions and time for the completion of assignment exercises and/or examinations. Weekly contact hours on this programme may vary depending on the individual module options chosen and the stage of the study.
The individual project is the final element of the programme. This requires students to undertake a guided, independent study.
The programme is supported by online access to lecture material and related information.
The postgraduate level study involves a significant proportion of independent study, exploring the material covered in lectures and seminars. As a general guide, for every hour in class students are expected to spend at least two-three hours in an independent study.
For more detailed information please contact the programme leader.
How You Are Assessed
The programme is assessed through a variety of means, including in-class tests, coursework, projects and examinations. The majority of assessments are coursework based, reflecting the practical and applied nature of computer science.
The final stage research project provides the opportunity to specialise and to complete a piece of work of significant complexity.
Assessment Feedback
The University of Lincoln's policy on assessment feedback aims to ensure that academics will return in-course assessments to you promptly – usually within 15 working days after the submission date.
Features
Much of the School of Computer Science's research is internationally recognised and areas of expertise currently include computer vision and medical imaging, autonomous systems and robotics, and human-computer interaction.
Entry Requirements
First or second class honours degree in a relevant subject.
International Students will require the English Language at IELTS 6.0 with no less than 5.5 in each element, or equivalent. http://www.lincoln.ac.uk/englishrequirements
Last updated Jan 2020
About the School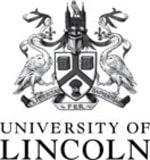 Since being opened by Queen Elizabeth II in 1996, the University of Lincoln has invested more than £300 million in its buildings and facilities.
Since being opened by Queen Elizabeth II in 1996, the University of Lincoln has invested more than £300 million in its buildings and facilities.
Read less