Master in Computer Engineering (Software)
Home ›
Master ›
Master in Computer Engineering (Software)
Program Description
Introduction
The Master of Science in Computer Engineering-Software program emphasizes key skills in requirements analysis, architectural design, and construction that are needed in successful software product development. The program delivers a team-based, thesis-oriented curriculum. Through doing a thesis, students master modern software engineering methods and technologies. Students develop the understanding and skills needed to become the architects and project leaders building systems in which software plays a critical role. The course of study combines a deep core in software engineering principles and practices with application to a series of increasingly complex systems challenges drawn from the real world.
Curriculum
The Master of Industrial Design requires completion of 32 credits, with 9 credits in the core courses and 15 credits of specialty courses and 2 credits of seminar. The program requires completion of a thesis of 6 credits. Admitted students with a different undergraduate degree are also required to complete a few credits of leveling courses which prepare such students for success in the Master of Computer Engineering-Software, these courses do not count toward the degree.
A minimum GPA of 14 over 20 must be maintained for graduation.
Leveling Courses (not applicable to the degree)
The Masters in Computer Engineering-Software assumes a B.Sc. degree in related fields. However, students holding any other undergraduate will be required to complete the leveling courses that are designed to provide a background for the Master courses. These leveling courses are not counted for graduate credit towards the Master in Computer Engineering-Software.
Core courses: 3 courses required; 9 credits

Specialty courses: 5 courses required; 15 credits

Capstone

Thesis: 6 credits
The research work for the thesis is supervised by one of the department members. The thesis must be written and defended within the second calendar years after admission into the Master program. The Thesis Committee will consist of a Chair and at least two other academic referees.
Last updated Mar 2018
About the School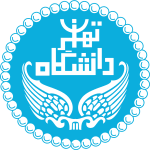 Kish International Campus was established in 2007 in order to facilitate the enrolment of foreign students.
Kish International Campus was established in 2007 in order to facilitate the enrolment of foreign students.
Read less