Master in Compliance & Crime Prevention in Business (1st semester - online ready)
Home ›
Master ›
Master in Compliance & Crime Prevention in Business (1st semester - online ready)
Program Description
Scholarships for the best candidates
Candidates for a full-time program, who have achieved at least 80% of the points from the entry test will have the possibility to apply for the "Scholarship for the Best Candidates".
The awarded candidates are chosen based on a ranking system.
Only the application submitted until the 15th of July will be considered for the scholarship. The candidates, who were granted a scholarship will be informed about it at the latest on July 31st.
The Master in Compliance & Crime Prevention in Business is a 2-year master's program conducted in English, which addresses the increasing demand for experienced specialists in the entire shared services industry, which currently amounts up to 350 000 job positions, in Warsaw alone that number is 60 000 and still rising. This industry includes IT services, accounting services, and broadly defined compliance.
Graduates of the program will gain the necessary skills to work properly and effectively as a manager in the field of risk management, compliance monitoring, and Anti-Money Laundering(AML).
This program is perfect for potential candidates, who already have the experience, and are looking to update their knowledge regarding compliance monitoring, AML, and risk control of financial institutions.
The leaders of the program are experienced professionals, who took part in multiple international projects concerning the implementation of AML departments in corporations and effective risk management. This allowed them to gain the necessary knowledge and good practices to develop a program, which also suits the needs of candidates, who just started to think about a future in financial enterprises.
The program's partners: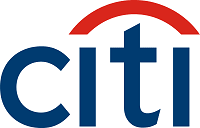 Unique Values
The nature of the program and the ever-growing industry allows the student/graduate to benefit from several key values added:
Compliance and bank operation sector in Poland currently ads up to 200 000 job opportunities on the market, which in turn gives the graduate of this program a high chance of jump-starting their career.
Poland is becoming the main European center of compliance and AML related services.
The program is partnered with Citibank Europe plc., which currently is one of the biggest players in the shared services industry.
More than 25% of the curriculum is conducted by experts provided by our corporate partner.
The partner offers paid internship opportunities to the students of the program.
Courses are conducted mainly by practitioners with experience in many economic areas.
Most of the subjects are run in the form of workshops based on real business cases.
Computer workshops using the Bloomberg and Thomson Reuters(Refinitiv) Financial Data Bases.
What you gain from your studies
During your studies, you will gain knowledge, skills, and social competencies sought after on the job market, among others in:
Risk analysis in the area of compliance, AML, and financial crime prevention.
Advice on risk interpretation.
Administration of information processing for risk assessment purposes.
Key knowledge and analytical skills training in compliance, anti-money laundering, and financial crime.
The knowledge needed to build and manage mechanisms to effectively prevent financial crime.
Knowledge of international legislation and guidelines of the European Union, the United States, and the United Kingdom.
Career opportunities after your studies
After graduating from the Master in Compliance & Crime Prevention in Business program conducted in English, you can find employment in:
Banks
International financial institutions
Public listed companies
Insurance companies
Public sector market regulator
Examples of professions that a graduate of the program will be well prepared for:
Compliance Officer
Risk Management and Control Officer
KYC (Know Your Customer) Specialist
AML Monitoring Expert
AML Transaction Analyst
Markus Spiske / Unsplash
Courses
General Courses
Introduction to Financial Markets
Introduction to Excel and SQL
Advanced Macroeconomics
Commercial Law
Microeconomics
Introduction to Banking
Tax Planning
Core Courses
Compliance
Introduction into Finance and Accounting
Introduction into Reuters, Bloomberg, and Other Databases
Communications and Negotiations
Advanced SQL and VBA
Introduction to AML and Compliance in Banking
Financial Crime Prevention
Modern Banking System
Development of Project Management Skills
Psychology of Financial Markets
Financial Products
Application of Statistics and Econometrics in R
Information Security and Cyber Security
Structure Framework for Investigations
Banking Law
Modern Tax Strategy
Ethical Issues in Finance and Accounting
Risk and Control
Financial Intelligence Challenge
Corporate Clients Monitoring
Elective Courses
Financial Scandals History
Preparation to ACAMS
Advanced AML and Compliance Risk Management
Dynamically Evolving Regulatory Landscape
Advanced AML
Foreign Correspondent Banking
Retail Clients Monitoring
Advanced KYC and Name Screening
Identity Matching
The Power of KYC
Class Schedule
Classes take place from Monday to Friday in the morning and in the afternoon.
Admission Requirements
Admission for full-time and part-time Master programs at Kozminski University is based on 2 criteria: GPA on your previous studies and results of an online entry test. The maximum score is 100 points - 50 points for the test and 50 for GPA. Candidates who scored at least 60 points from both criteria will be qualified for the program.
Required Documents
Application for full time and part-time Master's programs at Kozminski University must include:
Application form - complete the form online, print and sign
Original Bachelor/Master degree diploma or notarized copy and transcript of records
1 signed passport photograph
Copy of the national ID or a passport
CV in English
Proof of payment of the admission fee (non-refundable)
A certificate confirming proficiency in English (you can be exempted from submitting an English proficiency certificate only if your High School Diploma confirms that English is your only language of instruction or English is your mother tongue) - e.g. FCE, CAE, CPE, BEC, CEIBT issued by the University of Cambridge; IELTS (>=6.0 points); TOEFL IBT (>=87 points); TOEIC (at least 700 points from the test); LCCI (English for Business level 2, 3, 4); London Test of English certificates (PEARSON) - level 3, 4, 5 (certificates Edexcel). Polish citizens who did their previous studies in English or who scored at least 95% on the basic level or 80% in the extended level from the English Language at the Polish Matura can be excluded from submitting an English proficiency certificate.
All documents issued in foreign languages should be translated into Polish or English by a sworn translator. We process applications from the 4th of February until August (applications from non-EU citizens) and from the 4th of February until the end of September (applications from EU-citizens). Applications received afterward will be kept on file and processed within the next application period.
The admission fee for all Master programs delivered in English is 100 PLN.
Payment of the admission fee should be made to the following bank account:
Name of the bank: Pekao S.A. II o/Warszawa
Address: Grzybowska 53/57, Warszawa
Bank account number: 20 1240 1024 1111 0010 1646 0637
SWIFT code: PKOPPLPW
IBAN: PL
Candidates from foreign countries
Foreigners who need a visa to study in Poland are additionally required to make payment of tuition for one full year of studies before we can issue documents necessary in the visa application process i.e. invitation to come to Poland and the admission decision. Admission commission issues a conditional acceptance letter including individual account number to which the payment should be transferred in Polish Złoty (PLN) calculated according to the exchange rates of the National Bank of Poland (www.nbp.pl). In case the candidate is denied a visa tuition is returned. The admission fee is non-refundable.
In case of visa, accommodations and other daily issues please contact our Students Support and Service Center.
Tuition and Fees
| | | |
| --- | --- | --- |
| | Year I | Year II |
| Tuition per semester paid in full (PLN) | 11900 PLN | 12500 PLN |
| Tuition per semester in 5 installments (PLN) | 5 x 2400 PLN | 5 x 2520 PLN |
| | | |
| Tuition per semester paid in full (EUR) | 2770 EUR* | 2910 EUR* |
| Tuition per semester in 5 installments (EUR*) | 5 x 560 EUR* | 5 x 590 EUR* |
| | | |
| Non-refundable admission fee: 100 PLN/24 EUR* | | |
*Exchange rates according to NBP table of 2020-02-03: 1 EUR = 4,301 PLN
Prices in PLN are applied. If you pay in EURO or USD please note that payments in EUR and USD are recalculated into PLN according to the exchange rate of Millennium Bank based on the day of receipt of payment to the Kozminski University bank account.
The first semester of the program is ONLINE ready if needed the classes can be conducted in a virtual environment.
Last updated May 2020
About the School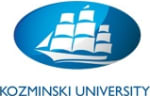 Kozminski University, founded in 1993, is a private institution of higher education with full academic rights. The university has obtained Polish and international accreditations, as well as excellent ... Read More
Kozminski University, founded in 1993, is a private institution of higher education with full academic rights. The university has obtained Polish and international accreditations, as well as excellent results in global and national educational rankings which shows the high quality of its programs and services. Due to these qualities, KU diplomas themselves have become coveted. The university's offer includes various bachelor, master's, MBA's as well as Ph.D. programs. All of these are also offered in English.
Read less