Master in Color in Informatics and Media Technology
Home ›
Master ›
Media ›
Master in Color in Informatics and Media Technology
Program Description
The University of Saint-Etienne (France), Gjovik University College (Norway), the University of Granada (Spain), and the University of Joensuu (Finland) have been approved by the EU to deliver a new two years master program entitled Color in Informatics and Media Technology (CIMET), within the prestigious Erasmus Mundus program.
The master program is broadly interdisciplinary, students conduct research related to one of the following fields: Color image capture, devices, and processing; Spectral color science; Technologies and models for multi-media systems.
Admission criteria
To qualify for admission, applicants must have a Bachelor's degree or equivalent in computer science, physics, optics or imaging science. Admission will be based on academic excellence. The study program starts autumn 2008. This master program is broadly interdisciplinary, encompassing photonics, computer vision and imaging science, computer science and media technology as a mix of relevant theoretical and practical knowledge. All courses will be given in English. The program requests high mobility, but it is possible to mainly study in one host university and attend only one semester in another university.
Last updated Jan 2018
About the School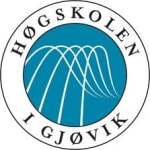 Gjøvik University College has approximately 2400 students and 270 employees. Gjøvik University college is a Norwegian university college with an international perspective. 24 countries are represented ... Read More
Gjøvik University College has approximately 2400 students and 270 employees. Gjøvik University college is a Norwegian university college with an international perspective. 24 countries are represented among our staff the Autumn 2009. GUC was established as a result of the reorganisation of Norwegian higher education in 1994. The study programmes at Gjøvik University College are divided among 3 faculties with 14 basic educations on bachelor level and 3 master programmes. The university college offers study programmes in the subject areas health, care, technology and media. In addition, several continuing educations are offered. Several of the study programmes at Gjøvik University College (GUC) are the only ones of its kind in Norway. About 2400 students are studying at the university college at the moment. With a united campus you have everything you need at the same locality: lecture room, computer laboratories, library, reading room and canteen
Read less