Program Description
The Master's program in Chemistry is a degree program for students who already well-founded knowledge of chemistry and who are eager to expand their experience. Chemistry is not an isolated discipline: it is closely linked to biology and physics, shaping, thus, biomolecular chemistry and physical-theoretical chemistry.
The Master's degree program in Chemistry is a two-year package program. The first year consists of a series of compulsory and elective courses. In the second year, you will concentrate on your thesis. The thesis work is a final and crucial stage of the program, it must include an experimental part, i.e. the generation of original data or original material. You will conduct your research thesis at the Department of Natural Sciences under the guidance of a research advisor who will also help shape a program of study and plan the main stages of your dissertation thesis. Your graduate education is completed with an oral defense of your thesis in the presence of Council Board.
Components of the program
The two-year program is full-time, covering 148 ECTS.
Theoretical courses are mainly scheduled in the first semester.
The program is composed of compulsory courses and elective courses (chosen from the courses on offer within the specialization) making together 26 ECTS, two types of training (pedagogical and scientific), research project (thesis) equal together to 9 ESTC.
Pedagogical training aims at developing a Master's student teaching skills in the field of chemistry through conducting lectures and practical classes. Scientific training provides deep knowledge of theoretical, methodological and technological achievements in science as well as the organization and conducting of research projects.
Degree
Students who are registered at Sh. Ualikhanov Kokshetau State University and have successfully completed the Chemistry Master's program will obtain an MSc diploma in Chemistry with a specialization in natural sciences.
Career prospects
Chemists are in demand all over a world, and as a Master graduate in Chemistry you will have extensive well-paid career opportunities in:
the field of science you can find a job in research institutions and laboratories of chemicals. Ecological, pharmaceutical, and biochemical profiles;
the field of education you can find a job as a teacher of chemistry;
the field of project management you can find a job in project and development organizations.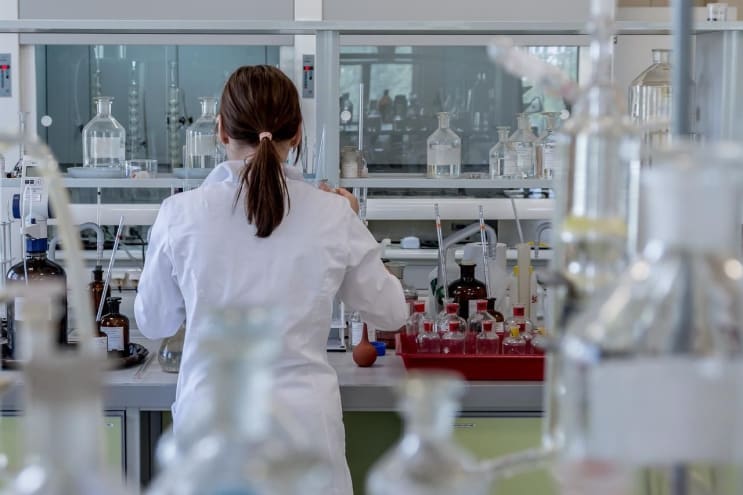 jarmoluk / Pixabay
Admission
For admission to the magistracy it is necessary to submit the following documents:
Statement addressed to the head of the organization;
Notarized copies of documents of higher education with supplements;
Personnel record card;
Notarized copy of the work record book (if any);
Six photos 3x4;
Medical certificate form 086-U;
Copy of the identity card;
List of scientific publications and methodical works (if available);
Receipt of payment for testing in a foreign language (original);
Folder;
An envelope (in shape of a diploma), 3 files;
For applicants on a fee basis - a letter that guarantees the payment of tuition fees.
Brief overview
| | |
| --- | --- |
| Language of instruction | English/ Kazakh/Russian |
| Duration | 2 years |
| Number of credits | 148 ECTS |
| Start time | Autumn semester 2020 (September) |
| Study type | Full-time |
| Specializations | Natural Sciences |
| Field of interest | Chemistry, biology |
Contacts
Coordinator of the program
Head of Chemistry and Biotechnology Department
Nurgul Nurmukhambetova
e-mail: kafedra-himii@kgu.kz
telephone:+ 7(716)2255643
International Affairs Office

Manager of International Affairs Office
Altynay Akhmetova
e-mail: academ.dep.poly@gmail.com
telephone:+7(716)2721122
Last updated Oct 2019
About the School

Sh. Ualikhanov Kokshetau State University is one of the leading regional universities in Northern Kazakhstan. It is more than 50 years in the lead of the education system. The university was establish ... Read More
Sh. Ualikhanov Kokshetau State University is one of the leading regional universities in Northern Kazakhstan. It is more than 50 years in the lead of the education system. The university was established in 1996. Today Sh. Ualikhanov Kokshetau State University is a modern, actively developing higher education institution with a worthy tradition, great potential and serious plans for the future.
Read less