Master in Chemical Engineering for Energy and the Environment
Home ›
Master ›
Master in Chemical Engineering for Energy and the Environment
Program Description
The master's program in Chemical Engineering for Energy and Environment offers students a comprehensive education in the diverse field of chemical engineering with an emphasis on sustainability. Graduates will possess the engineering tools necessary to meet the future challenge of how best to use the available energy and finite natural resources.
Chemical Engineering for Energy and Environment at KTH
Students in the program will gain advanced knowledge and skills in chemical engineering and obtain modern tools to analyze various processes. These processes can be anything from the production of biofuels and energy storage to the purification of drinking water and exhaust gases. Students will acquire competence through the whole chain, from raw materials to produce. The analyses of the processes often include aspects of chemicals, heat, electricity, and the environment.
Year one and the first term of the second year consist of conditionally elective and recommended courses, allowing students to design their education to meet personal and professional goals. The remainder of year two consists of a compulsory project course in process design for industry and society. During the last term of the program, a degree project is carried out either in industry, at a KTH department, or at another university or research institute around the world.
Complementary skills such as problem-solving and teamwork are emphasized in many of the courses, as is written and oral communication. The courses are, therefore, to a large degree based on seminars and project assignments as a complement to traditional lectures. A majority of the courses include laboratory work in the research labs. The education is closely linked to the research conducted at the School of Engineering Sciences in Chemistry, Biotechnology, and Health at KTH in general, and the Department of Chemical Engineering in particular. The program also has close links to the Swedish industry, especially the motor vehicle industry through Scania and Volvo, and the utility industry through Fortum och Vattenfall. The program provides an excellent basis for activities in countries outside Sweden, as most of the teachers have close contacts with foreign universities and companies. There are good opportunities to study parts of the program abroad through student exchange with other prominent universities in the field of chemical engineering or degree project abroad.
This is a two-year program (120 ECTS credits) given in English. Graduates are awarded the degree of Master of Science. The program is given mainly at KTH Campus in Stockholm by the School of Engineering Sciences in Chemistry, Biotechnology, and Health (at KTH).
Career
The job market for engineers graduating from the program is broad and international. Advanced skills in chemical engineering combined with an environmental focus provide an excellent basis for various careers in industry, government agencies, and academia.
Chemical engineers with a specialization in energy and the environment are very attractive for many different branches of industry, such as suppliers of energy and chemicals, the pulp and paper industry, the vehicle industry and companies specializing in environmental issues such as recycling of materials.
Program graduates can be found in the traditional Swedish industry, in small start-up companies, consultant companies, governmental institutions, research institutes, and universities. Examples of companies that employ chemical engineers from KTH are energy-related companies such as Fortum, Stockholm Exergy and Vattenfall, companies in the pulp and paper industry, e.g. Holmen and Stora Enso and research institutes like RISE and IVL, chemical production companies like Akzo Nobel and Nynäs and car and truck manufacturing companies like Scania (buses and trucks), Volvo AB (buses, trucks and construction machines) and Volvo Cars (cars). A lot of graduates also continue their academic career with doctoral-level studies. The need for engineers with the competence offered by the program will continue to be great in the future.
Students
Find out what our student from the program thinks about his time at KTH.
Vishal Jadwani, India: "Stockholm is a beautiful city, and it's a perfect blend of urbanization and nature. It still amazes me that I basically live a minute walk to a beach and forest and yet can be in the middle of the city center in 15 minutes."
Sustainable development
Graduates from KTH have the knowledge and tools for moving society in a more sustainable direction, as sustainable development is an integral part of all programs. The three sustainable development goals that best align with the focus of the master's program in Transport and Geoinformation Technology are:
Affordable and Clean Energy

Industry, Innovation, and Infrastructure

Responsible Consumption and Production
The aim of these goals is the development of a sustainable society through innovation and technological advances. The program provides tools for developing future sustainable systems for heat, electricity and material production and potentially environmentally friendly technologies such as batteries and fuel cells. The program also provides the ability to develop new chemical engineering processes, such as sustainable resource recovery processes, which are one of the challenges in the transition to a circular economy.
Courses
The two-year master's program in Chemical Engineering for Energy and Environment consists of three terms of courses and one final term dedicated to the master's degree project. Each term consists of approximately 30 ECTS credits. The courses presented on this page apply to studies starting in autumn 2020.
Year 1
Mandatory courses
Theory and Methodology of Science with Applications (Natural and Technological Science) (AK2036) 7.5 credits
Conditionally elective courses
Environmental System Analysis and Decision making (AL2181) 7.5 credits

Industrial Energy Processes (KE2010) 7.5 credits

Chemical Reaction Engineering (KE2045) 7.5 credits

Transport Phenomena, Advanced Course (KE2070) 7.5 credits

Separation Processes (KE2185) 7.5 credits
Recommended courses
Cleaner Production and Industrial Environmental Technology (AL2143) 7.5 credits

Environmental Management (AL2160) 7.5 credits

Carbon dioxide neutral energy and transport system (CK2010) 7.5 credits

Environmental Catalysis (KE2051) 7.5 credits

Computational Project in Chemical Engineering (KE2060) 7.5 credits

Applied Electrochemistry (KE2110) 7.5 credits

Renewable Fuel Production Processes (KE2130) 7.5 credits

Electrochemical Energy Devices (KE2300) 7.5 credits

Sustainable Systems for Heat, Power and Materials Production (KE2310) 7.5 credits

Risk Analysis and Management for Chemical Engineers (KE2351) 7.5 credits

Resource recovery from waste (KE2355) 7.5 credits

Ideation- Creating Your Own Company (ME2814) 7.5 credits
Year 2
Mandatory courses
Process Design for Industry and Society (KE2325) 15.0 credits
Recommended courses
Corrosion and Surface Protection (KD2380) 7.5 credits

Experimental Process Design (KE2195) 7.5 credits

Pharmaceutical Technology (KE2331) 7.5 credits

Pulp and Paper Processes (KF2470) 7.5 credits
Admission requirements
To be eligible for the program, you must have been awarded a bachelor's degree, be proficient in English and meet the program-specific requirements.
Bachelor's degree
A bachelor's degree, equivalent to a Swedish bachelor's degree, or equivalent academic qualifications from an internationally recognized university, is required. Students who are following longer technical programs, and have completed courses equivalent to a bachelor's degree, will be considered on a case-by-case basis.
English proficiency
English language proficiency equivalent to (the Swedish upper secondary school) English course B/6 is required. The requirement can be satisfied through a result equal to, or higher than, those stated in the following internationally recognized English tests:
TOEFL Paper-based: Score of 4.5 (scale 1-6) in written test, a total score of 575.
TOEFL ITP is not accepted.

TOEFL iBT internet-based: Score of 20 (scale 0-30) in written test, a total score of 90

IELTS Academic: A minimum overall mark of 6.5, with no section lower than 5.5

Cambridge ESOL: Cambridge English: Advanced (CAE) Certificate in Advanced English or Cambridge English: Proficiency (CPE) (Certificate of Proficiency in English)

Michigan English Language Assessment Battery (MELAB): Minimum score of 90

The University of Michigan, ECPE (Examination for the Certificate of Proficiency in English)

Pearson PTE Academic: Score of 62 (writing 61)
Specific requirements for the master's program in Chemical Engineering for Energy and the Environment
A Bachelor's degree, corresponding to 180 ECTS credits, in Chemistry or closely related subject including courses in:
Chemistry and Chemical engineering or closely related subject corresponding to at least 75 ECTS credits, of which at least 22,5 ECTS credits in Chemical engineering.

Mathematics corresponding to at least 20 ECTS credits.

Numerical analysis/Computer science corresponding to at least 9 ECTS credits.
Application documents
Certificates and diplomas from previous university studies

Transcript of completed courses and grades included in your degree

Proof of English proficiency

A copy of your passport including personal data and photograph, or other identification documents
Specific documents for the master's program in Chemical Engineering for Energy and the Environment
Curriculum Vitae

Letter of motivation

Letter of recommendation
Last updated Apr 2020
About the School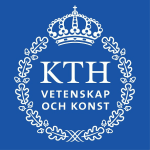 KTH Royal Institute of Technology has served as one of Europe's key centres of innovation and intellectual talent for almost two hundred years. Recognized as Sweden's most prestigious technical univer ... Read More
KTH Royal Institute of Technology has served as one of Europe's key centres of innovation and intellectual talent for almost two hundred years. Recognized as Sweden's most prestigious technical university, KTH is also the country's oldest and largest. With over 12,000 students and an international reputation for excellence, the university continues to nurture the world's brightest minds, helping to shape the future.
Read less