Program Description
Business Theory, Modern Realities
You will take core courses in how CSR and Knowledge Management are relevant for marketing, human resources and accounting before specializing in one of these three areas of study. The capstone of your 10-month study period will be a thesis project in which you examine how a specific real-world research problem relates to one of the focus areas of the program.
Should you apply?
Building on your previous academic studies in the field of Business (or related field), this master program, which is taught in English, will give you the knowledge, critical thinking and communication skills, and intercultural understanding that employers of today seek. By the time you graduate, you will have developed the abilities needed to launch or upgrade your career as a Human Resources Specialist, Marketing Manager or Accountant.
Entry Requirements (September 2019)
Specific Entry Requirements
Completed a bachelor's degree majoring in Social Sciences or a bachelor's degree in technology with Social Science focus comprising at least 180 credits (60 credits = 1 academic year full-time study), or an equivalent degree or currently completing the final year of studies leading to such a degree. The applicant's education must also include at least 30 credits in Business Administration (for example, accounting, marketing, organization theory) including a minimum of 7.5 credits in research methods applicable to social science or business, or equivalent knowledge.
An approved statement of purpose.
English Language Proficiency
The most common tests and important scores that are accepted are:
IELTS (academic training), 6.5 (with no part of the test below 5.5)
TOEFL (Internet-based): 90 (with a minimum of 20 on the written part)
TOEFL (paper-based): 575 (with a minimum of 4.5 on the written part)
Please check the University Admissions information on English Language Proficiency to see if you are required to submit a TOEFL or IELTS result.
Tuition Fees
87 000 SEK (total)
*EU/EEA Citizens are not required to pay tuition fees.
Tuition fees are paid in one-semester installments and the first payment (43 500 SEK) must be paid no later than June 1. This allows for reasonable processing time for a residence permit application.
If you have any questions about tuition fee payments, please e-mail tuitionfees@du.se.
Scholarships
There are a number of scholarships available for successful applicants to the Business Studies Program who are not EU/EEA citizens.
For more information about scholarships, please visit our webpage about international student scholarships or contact study@du.se.
How to submit an application
Required documents for application
Scholarships for international students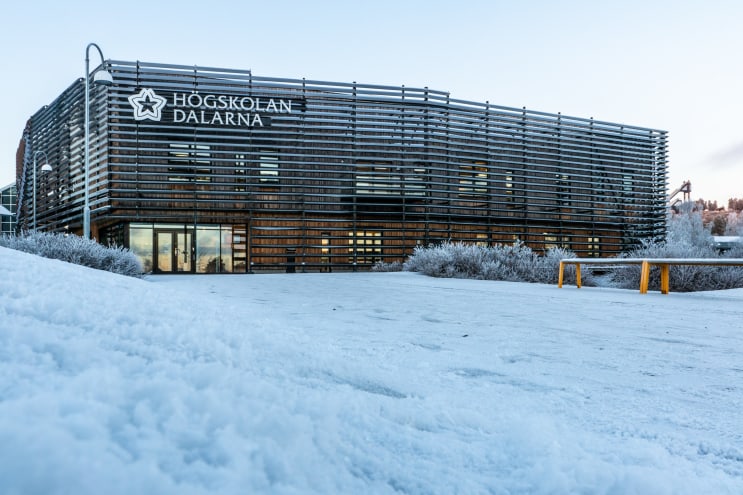 Program Overview
The program is a one-year master's degree in Business Studies. All courses are taught in English.
After passing all courses, including the thesis work, you will be awarded the degree of Master of Science with a major in Business Administration and Management. The program comprises 60 credits (1 credit = 1 ECTS) and commences in the end of August, which is the start of the autumn semester.
Semester 1 (Autumn)
Compulsory Courses
Corporate Responsibility in an International Perspective (FÖ3042)
Knowledge Management (FÖ3034)
Elective Courses (choose one)
International Business and Marketing (FÖ3036)
Accounting and Control in Global Enterprises (FÖ3032)
Studies of International Human Resource Management (FÖ3040)
Semester 2 (Spring)
Research Design, Science Theory, and Methods (FÖ3043)
Master's Thesis in Business Administration (FÖ3027)
Master's Theses: Examples
The Master's Thesis course will develop your research and academic writing abilities. The following master's level theses were presented and defended at the end of this one-year master's program. You can write a thesis on your own or with one other student (this is recommended). Students decide on a topic themselves in consultation with their teachers and fellow students.
"Consumer Reactions to Different Forms of CSR Communication" - Ivana Buden and Louise Connett
"Effect of Earnings Volatility on Cost of Debt: The Case of Swedish Limited Companies" - Asif M Huq
"Legitimation Strategies in the reporting of Negative CSR Aspects" - Bliss Ayertey and Getnet Asrat
"Salesperson's Personality, Motivation and Selling Performance: The Study of New Product Selling" - Yanina Espegren and Suresh Panicker
"The International Marketing Strategy of Grocery Retailers – the Strategy of Adaptation and Standardization" - Anna Tseltsova and Katharin Bohnert
"The relationship of internal, social and external determinants towards the green purchase intention of German Generation Y for fast moving consumer goods" - Svenja Bouwmann and Ilona Schneider
"Employment in Sweden from the International Students' Perspective" - Graciela Llácer Ventura and Juste Svazaite
"A Study of the Electric Vehicle Market in Germany" - Alinz Hässler and Bernd Souren
Student Feedback
To present an accurate picture of what students have to say about the Business Studies Program, we have published their comments from the end-of-program evaluation.
2017-2018
What they liked:
Learning in an international environment
Small group learning, friendly and personal atmosphere - team spirit
Sufficient information, well-structured, information generally received in time
The workshops and study visits
Small group seminars were very good and helpful for students in their development of critical thinking
The structure of the program
What they thought could be improved:
Include the methods sessions at the beginning of the program, as this would be valuable
More meetings in the HRM specialization course - more lectures and discussions
The course literature not helpful; other course literature should be used
More introductory activities - such as a meeting on a cultural topic - so that students can get to know each other
2016-2017
What they liked:
Student-centered approach (teachers who guide you), which stimulates student's critical thinking.
The small international group
Open atmosphere, feedback received, exchange of ideas between students and teachers
The CSR course, including the site visit to the local company SSAB
The skills that they developed as a result of the program being research-oriented.
What they thought could be improved:
Include more non-Western perspectives and real-life cases into the courses
Offer some sessions on "academic writing" at the beginning of the program
Incorporate more guest lectures and study visits
Career Opportunities
Upon completion of the program, you will be prepared for employment in a diverse job market that includes corporations and banks, and marketing and accounting firms. The career opportunities that will be available to you are too vast to list; however, the most common areas of employment are:
Marketing
International Business
Human Resources
Accounting
Production Management
The program also prepares you for further academic studies in a wide range of Ph.D. programs in Business Studies.
Last updated Dec 2019
About the School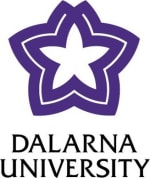 At Dalarna University, we collaborate with external parties and society in a great many ways. Our aim is to give you - our students - the means to make a difference in the world.
At Dalarna University, we collaborate with external parties and society in a great many ways. Our aim is to give you - our students - the means to make a difference in the world.
Read less