Master in Business Law, General Affairs & Legal Management
Home ›
Master ›
Master in Business Law, General Affairs & Legal Management
Read more about this program on the school's website
Program Description
Context
Identifying, assessing and managing legal risks is the primary responsibility of the legal manager who works in the company. This is a new professional figure that is acquiring a key role in structured contexts both abroad and in Italy. Industrialization has in fact placed the company in front of a multiplicity of stakeholders with which to interface and with which disputes could arise due to the application or violation of contractual rules. The task of the legal manager is therefore to operate for the benefit of the company, taking care of the most delicate aspects: from compliance, to the protection of business risks and the e-procurment system. Not only that, the transversality of the professional profile is such that economic knowledge and skills are required such as accounting, management control, evaluation criteria, useful to operate according to company business strategies. The Master offers both a regulatory-administrative systemic view and a technical-application dimension on the contracts that the legal manager finds himself using in corporate and public administration contexts. Moreover, in a historical phase such as the current one in which companies need funds to finance development projects and initiatives, the use of European, national and regional funding becomes of fundamental importance for economic recovery.
Aims
The Master aims to facilitate the acquisition of the skills necessary for attending the legal aspects within a company. The goal is to form a resource that is able to carry out the different tasks in front of the different stakeholders (state, administration, suppliers, customers, workers, etc.). In addition, the course aims to equip participants with tools to resolve potential impasse situations that could arise in the performance of business activities: from disputes for contractual defaults to more complex situations such as the crisis. The ultimate goal is to train legal managers with legal and economic knowledge of the entrepreneurial system that can bring real added value to the company in which it will operate.
Program
The Master is structured in the following modules:
Module 1. Fundamental principles and reference legislation
Module 2. Role, assignments and actors involved
Module 3. PIA Private Impact Assessment and Treatments Register
Module 4. Information, consents, management and monitoring
Module 5. Risk Analysis: Risk Management & Cyber Security in the DPM area
Module 6. Digital Transformation: the Blockchain as "shared register, immutable and incorruptible"
Module 7. Compliance Management. Corporate Compliance Processes
Internship
Over the years we have achieved employment placement equal to 92% of trainees, KHC certificate. The Management Academy Sida Group, using the wide range of networked companies, will offer the participant who will request it:
Placement form drawing up
Research of Training Internship
Organization and support for interviews with companies
Internship quality monitoring and control
Final feedback.
There is also an ancillary Job Training grant, a service that offers a series of tools, training and information actions, advice and assistance to accompany the person in the construction of his own professional project.
The Job Training develops in the following steps:
I know my talents;
The channels of personal communication;
Public speaking;
Personal performance during the selection interview;
Active job search tools;
How to build a successful CV;
Video CV;
The Linkedin profile;
How to become the influencer of your BRAND;
Self-employment and self-employment (video lessons).

CERTIFICATE N ° / CERTIFICATE NO.121 / 2017
Duration and Frequency
168 hours of classroom 3/6 months of Training Internship (Optional)
Friday from 9 to 13 and from 14 to 18
Saturday from 9 to 13
Possibility of frequency in live streaming formula
Professional Figures of reference
Internal lawyer
Tenders and procurement officer
Legal office clerk
Compliance officer
Legal contracts manager
Patent office clerk
Corporate brand management officer
Legal due diligence officer
Head of general and regulatory affairs
Officer in the legal management of unpaid debts
Responsible for the protection of privacy and cyber security
Certification

Professors
Some teachers of the rose:
ATTORNEY GIANLUCA DI ASCIENZO - Cassation lawyer, speaker and trainer in numerous conferences and seminars organized by consumer associations on the consumer code, privacy and ADR. Until January 2019, member of the Council Project "Consumer protection and privacy" of the Rome Bar Association. Many years of experience in the field of consumer rights protection through the provision of assistance, consultancy, representation in court and collaboration with consumer associations of the National Consumers and Users Council, including through participation in working groups with independent authorities such as Privacy Guarantor, AGCom, Consob, Bank of Italy, IVASS, ARERA, with trade associations such as Abi, Ania, Assofin and with companies in the insurance, banking, telecommunications and energy sectors.
LAWYER MARCO CONCA - Born in Milan on 02.24.1972, he graduated from the Gonzaga Institute with a degree in Law from the Catholic University in 1995. He completed the training with a three-year course at the Notary School of Lombardy. Lawyer, University Professor with teaching experience in Italy, Switzerland and the United States, where he teaches and lives for a long time, he covers the role of General Commissioner of Section Milan Expo 2015 for the Republic of Liberia and, subsequently, of Commissioner General and Head of Delegation for Liberia and South Sudan at the XXI Triennial International Exhibition in Milan in 2016. From August 2017 it is the new Honorary Consul of the United Republic of Tanzania in Italy.
LAWYER LUISA SAULINO - Group SpA Business lawyer at the Legal Affairs Department of Lottomatica Spa Nearly 20 years of experience in negotiating and preparing contracts, opinions and legal questions, monitoring legislative, regulatory and case law developments of corporate interest, verification and monitoring of the correct application by the relevant departments / functions of the legislative and regulatory provisions in force.
LAWYER ROSSANA CAPPELLI - Registered with the Bar Association of Bari, specializing in administrative law, civil law, labor law, tax law and consultancy on contracts and tenders. Expert in E-procurement and Electronic Market of Public Administration, consultant for companies in the legal area and in the active management of MEPA.
LAWYER PATRIZIO SAVARESE DE 'LONGI - Lawyer at the Court of Rome, he has been working for several years in a Hong Kong law firm dealing with Italian and European law (in particular, industrial law, trademark law, counterfeiting, commercial and international law) for account of important Italian and foreign companies mainly active in the fashion & design sector. He holds a Masters in Industrial Law at the Politecnico di Milano. Numerous work experiences in important international law firms in Italy and in London, Florence, Milan and Shanghai. Author of various articles and a guide to industrial law in China.
ATTORNEY TOMMASO COZZOLINO - Senior Lawyer with many years of experience in the resolution of disputes in Commercial and Banking, in the management of the Business Crisis and in Debt Restructuring. For several years, Legal Advisor in the field of corporate law and real estate law of Finance companies and Credit Recovery Companies and Ex 106 TUB E 107 tub; specialized in the management of judicial and extrajudicial debt collection for important companies, assists important Italian groups in corporate restructuring. Lecturer at the University of Cassino.
SIMONA PICCIONI - Lawyer, Trainer and University Professor (La Sapienza, Federico II and SSML of Florence) International jurist expert in EU law, International Trade Law, Contract Law, Network Contracts, Legal English and Fashion Law. She was editor of the first Network Contract registered in Europe, in the high fashion sector (headed by the company Brioni Spa where she also worked as Head of the Legal and Insurance-Commercial Contracts area). For 20 years it has been supporting Italian and foreign companies in the delicate process of internationalization, releasing consulting and managerial training to SMEs and spas throughout the territory.
DR. MASSIMILIANO ANTENORE - Consultant at Confcooperative, he is assistant professor at the University of Bari for the discipline "Comparative legal systems". Over the years he has gained consolidated experience in the field of public procurement, cyber security and privacy. It supports medium and large private companies, operating mainly in the industrial sector, accompanying their business processes. One of his professional experiences is that of legal advisor to the mixed group at the Chamber of Deputies.
LAWYER FLAVIA ORIFICI - Legal Specialist with consolidated experience in many companies as a civil lawyer, has gained expertise in the consulting sector and in structured companies. Expert in Compliance, Data protection & E-Privacy, Civil, Administrative, Criminal and Bankruptcy Law. Specialized in contracts, she has good knowledge in the insurance field (sureties-financial guarantees). Graduated in Law from the Roma Tre University with a thesis in Administrative Procedural Law, she obtained the Specialization Diploma in Legal Professions at the Roma Tre University, with a thesis on "Liability of financial intermediaries".
Outgoing skills
Following the training the student, through participation in active lessons, with business cases, project work, role playing, group work supervised by teachers and tutors, will acquire the following knowledge, tools and skills:
Protect the company's image, patents and business secrets;
Know and draw up the main commercial contracts and collaboration agreements between companies;
Develop solutions in corporate, contractual and financial matters;
Formulate legal opinions for internal reasons with employees or for contractual disputes with suppliers and customers;
Manage the relationship between company and workers;
Search and select tenders and tenders, assess their compliance with the technical and economic characteristics of the company involved and manage the related administrative procedure;
Manage the main issues of corporate compliance;
Act legally for credit recovery;
Verify the compliance of company choices with every legal aspect;
In the presence of a legal action, follow the litigation process and analyze its impact on the company.
Last updated Aug 2020
About the School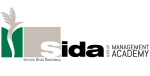 Since 1985, Sida Group plays a leading role in providing business strategy, corporate consultancy, managerial training, recruitment and selection. With 1,500 trainers, coaches and professionals, over ... Read More
Since 1985, Sida Group plays a leading role in providing business strategy, corporate consultancy, managerial training, recruitment and selection. With 1,500 trainers, coaches and professionals, over 28 training programs, 11 locations in Italy, and 1,900 candidates placed in partner companies for an internship in 2016, Sida Academy is in the top 10 consulting companies in Italy.
Read less