Master in Business Intelligence and Big Data
Home ›
Master ›
Master in Business Intelligence and Big Data
Program Description
ENAE Business School Master in Business Intelligence and Big Data enables students in the practical application of new technologies associated with the Big Data phenomenon and in modern predictive analysis and data visualization tools.
Developed based on five areas, it provides students with a global vision in this era oriented to data and information management:
Data management
Business Analytics
Big Data
Data Science
Leadership and management skills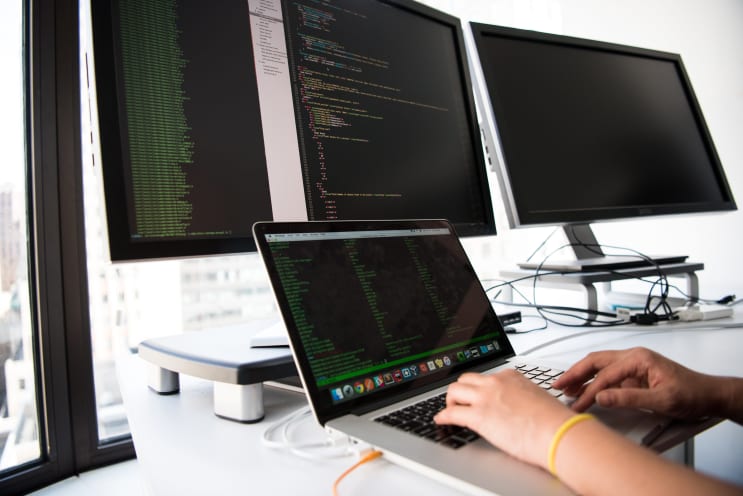 Who is it for?
In today's knowledge and information society, the profile of this type of professionals is demanded by more and more companies. Hence, the master is aimed at professionals who wish to reinforce and expand their knowledge and abilities in business intelligence to assume direction and leadership in areas of strategy, as well as professionals who want to reorient their career towards the modern and novel profession of the scientist of data.
What is the Blended Mode?
The Blended modality combines interactive online learning periods with face-to-face sessions at our headquarters in Murcia. It is the result of merging the best of both modalities to provide our students with a unique, flexible and interactive educational format, in which you can create contacts from different sectors and geographical areas.
Online training phase
The online periods are made up of live videoconferences, multimedia content, interactive forums and activities on our virtual campus.
Face-to-face phase
During this phase, personal contact is established with the teaching staff and the other classmates in the group. The professors who make up the faculty of the program will carry out theoretical / practical sessions, with participants having the opportunity to exchange experiences and put into practice the knowledge they have acquired, in addition to expanding their networking network with the rest of the ENAE students.
The face-to-face sessions will take place once a month on a full Friday and Saturday morning schedule.
goals
Provide knowledge about processes and technologies designed to optimize and improve the performance of a company, with a special focus on Business Intelligence (BI) tools.
Prepare before the challenges of the Big Data phenomenon, its foundations, associated technologies and the ideal way to tackle Big Data projects by companies.
Enable in the use of predictive analysis tools and Data Science
Understand all the possibilities and advantages of data management and analysis for companies.
Methodology
Internship program
Our work internship program offers you the possibility to boost your career and acquire new skills in various companies in the sector. With ENAE you can complete your training with the unique experience of working in a European company.
Method
In ENAE we have developed an active methodology with which we alternate concepts, techniques and methods of analysis in the development of practical cases applicable to the real company. We encourage teamwork to obtain greater professional experiences of teachers and students.
Business plan
During your Final Master Project, ENAE puts at your disposal qualified consultants in the field of Economics and Finance. Expert teachers and professionals will help you interpret and apply your training to make your final project a success.
Program
Data Science and Big Data fundamentals
Data Mining and Machine Learning
Tools for Data Science I. Introduction to Python
Dashboards and Reporting. Data Visualization
NoSQL Databases
Tools for Data Science II. Introduction to R
Workshop Analysis of Sentiment applied to Social Networks
Workshop Azure Machine Learning
Spatial Analytical Workshop
Big Data Paradigm
360 Marketing Workshop. Loyalty-Abandonment Models
Recommendation Systems Workshop
Workshop People Analytics
Challenges in Machine Learning and Artificial Intelligence
Fintech Workshop
Open Data Workshop
Enterprise Data Warehouse based on Relational Database Management Systems
Statistical Foundations for Data Science
Aid Geographic Mobility
ENAE facilitates the approach to its training programs to professionals residing in Spain in locations that, due to their remoteness or difficult connection, condition the possibility of carrying out a face-to-face program in our facilities.
For this, ENAE will finance the stay of Friday night in bed and breakfast, for those students who take a Master or course of more than 100 hours in their facilities and whose teaching takes place on Friday and Saturday. Students will have to prove to be residents in the established areas (*) accrediting it according to the means specified for the purpose.
(*) Established areas: All those towns that are at a distance greater than 80 km from Murcia capital.
Last updated Apr 2020
About the School
ENAE Business School is an International Institution focused on postgraduate and executive training. Interaction with companies is considered central in inspiring and delivering ENAE Business School p ... Read More
ENAE Business School is an International Institution focused on postgraduate and executive training. Interaction with companies is considered central in inspiring and delivering ENAE Business School performance We believe that managerial and business training must rely on a selective admission process, experienced and qualified faculty together with interaction between students and businessmen, all this make possible the direct communication among business participants, students and professors in order to create the learning environment required for improving managerial capacities.
Read less
Accreditations