Master in Business Intelligence & Analytics
Home ›
Master ›
Master in Business Intelligence & Analytics
Program Description
Overview
Few managers combine business acumen with the technical expertise to guide their organization into a digital era, where the value is created through artificial intelligence, deep learning, and predictive analytics.
The Business Intelligence & Analytics master's program provides a blend of analytical and professional skills to help you become a manager who challenges assumptions and uses data to make evidence-based decisions. At Stevens, you'll master new tools that will help you refine products, services, and strategies while setting the pace for your company in markets undergoing constant, technology-driven change.
The curriculum covers the concepts at the forefront of the data revolution — machine learning, language processing, web mining, optimization and risk analytics. Classes explore key business concepts while going beyond basics in R, SAS, Hadoop, Python, and Sparc. The program culminates in a capstone experience in which you'll work on a project, using real data, under the guidance of an industry mentor.
"Companies are looking for people who can use analytics to interpret the data, but they also need business acumen — and in this program, they get both."

ROCHELLE LOSTUMBO, BUSINESS UNIT EXECUTIVE, IBM
Meet the director: Dr. Christopher Asakiewicz
Dr. Asakiewicz has done pioneering work in knowledge mining and its applications in business, especially life sciences. Previously, he spent two decades in management roles in the life sciences industry, retiring from Pfizer as vice president for global pharmaceuticals.
Curriculum Overview
The master's program trains students to understand both the business implications of Big Data and the technology that makes that data useful. In doing so, it leans heavily on the high-tech infrastructure at Stevens, which gives students direct exposure to the kind of challenges they will engage in the workplace. Students will cultivate the skills to collect, analyze and interpret data in strategic data planning and management; databases and data warehousing; data mining and machine learning; network analysis and social media; and risk, modeling, and optimization, and will learn to apply those skills to business problems in order to form an actionable strategy.
Core curriculum
The master's in Business Intelligence & Analytics can be completed entirely online. Courses indicated with (O) are available online.
FIN 615 Financial Decision Making (O)
MIS 630 Data Management (O)
MIS 636 Data Warehousing and Business Intelligence (O)
BIA 650 Process Optimization and Analytics (O)
BIA 670 Risk Management and Simulation (O) *
BIA 652 Multivariate Data Analytics (O)
BIA 654 Experimental Design (O)
MIS 637 Data Analytics and Machine Learning (O)
BIA 656 Advanced Data Analytics and Machine Learning *
BIA 658 Social Network Analytics (O)
BIA 660 Web Mining (O) *
BIA 662 Cognitive Computing *
BIA 664 Data and Information Quality *
BIA 670 Risk Management: Methods and Applications *
BIA 672 Marketing Analytics (O) *
BIA 674 Supply Chain Analytics (O) *
BIA 676 Data Streams Analytics: Internet of Things *
BIA 678 Big Data Technologies (O)
BIA 686 Practicum in Analytics
* Choose two with advisor permission
** International students may take BIA 702 Curricular Practical Training with advisor permission.
Program architecture
The Business Intelligence & Analytics program was designed to prepare professionals for the varied set of skills they will need to become standouts in this rapidly shifting field. The four components of the curriculum ensure students develop practical knowledge that positions them to excel on the job.
Professional skills
Disciplinary knowledge
Technical skills
Infrastructure
Concentrations
The master's program includes a concentration tailored to the career demands of students in data science.
Data Science
This highly flexible concentration prepares students to become specialists in the highly in-demand field of data science. Working with their advisor, students select between two and four courses offered in the Computer Science, Financial Engineering and Mathematics departments at Stevens.
Admission Requirements
Academic programs in data science have become commonplace, but few of them present the latest tools and analytical techniques from the practical perspective demanded in the business world. The Stevens master's in Business Intelligence & Analytics will show you how to apply analytics while teaching you to think critically about conclusions, ensuring your recommendations to corporate stakeholders hit the mark.
Admission criteria
Admission to this program is highly selective. To be considered, your application must include the following.
Your application must include official transcripts from all universities you have attended, or in which you are currently enrolled. These records must show your name, the name of the university attended, enrollment dates, coursework completed and grades assigned. Your bachelor's degree must be in science, mathematics, computer science, engineering or a related discipline. Your degree also must come from an accredited institution, and you must have attained a B average, to be considered.
Given the highly technical nature of this degree, students are required to have completed one semester of calculus and one semester of basic probability, hypothesis testing, and estimation prior to starting the program. Stevens offers noncredit courses for students needing to satisfy this requirement.
Work experience is not a requirement for this master's program. However, the admissions committee values applicants with at least one year of professional experience. You must include a résumé with your application that highlights:
Academic record.
Work and internship experience.
Leadership abilities.
Professional aspirations.
Stevens often invites master's candidates to interview prior to making an admissions decision. If you are selected for an interview after submitting your application, you will receive instructions via email.
All candidates to this program are required to submit GMAT or GRE scores with their application. Admission to the Business Intelligence & Analytics program is extremely competitive, and only students with excellent test scores will be considered. However, it's important to keep in mind that your test scores are only one feature of your application, and will be considered along with your other credentials. Please use the following reporting codes to submit test scores to Stevens:
GRE: 2819
GMAT: 638LX12
International students also must include TOEFL or IELTS scores along with their applications.
Letters of recommendation
Your application must include two letters of recommendation. The strongest applications will include one letter from a current supervisor and one from a former supervisor or previous employer who can speak to your leadership potential and discuss your professional performance.
Last updated Aug 2020
About the School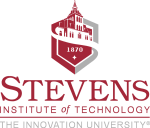 Seven thousand students, 300 faculty. One jewel of a campus, beside one amazing city, in a top-3 college town. Countless ideas. Infinite questions. And answers that matter. This is Stevens.
Seven thousand students, 300 faculty. One jewel of a campus, beside one amazing city, in a top-3 college town. Countless ideas. Infinite questions. And answers that matter. This is Stevens.
Read less