Read more about this program on the school's website
Program Description
The MSc Biotechnology programme aims to provide students with the opportunity to develop advanced level theoretical knowledge, understanding, practical experience, and training, with a particular focus on modern molecular and systems biology approaches to emerging biotechnologies.
The course is designed to provide a good grounding in core biotechnology, and specialist training in medical, industrial, environmental and fermentation biotechnology with the opportunity to complete a research project within one of these areas.
The programme also seeks to provide training and support in developing a variety of key professional skills, including communication, critical analysis and thinking, project and time management, scientific writing, teamwork, ethics, information technology and career management.
Staff can offer expertise in molecular, cell and system biology, recombinant DNA technology, protein biochemistry, structural biology, fermentation, bioengineering and many other areas. In addition to this, students can also hear from external guest speakers from industry and other schools within the University.
As a consequence of the research-driven character of the School, students are expected to become research-engaged. They are encouraged to interact with prospective final research project supervisors from the beginning of the course and they are invited to the School's weekly research seminars.
Please note that this course is only available in the full-time format.
How You Study
The programme includes a combination of lectures, workshops, laboratory practicals, IT classes, seminars, problem-based-learning group sessions, independent learning and research projects. The programme will also have a major emphasis on the development of professional and research skills, which can enhance employability.
Term 1 features introductory modules and is designed to provide students with core theoretical knowledge on current biotechnology topics and practical training on molecular biology techniques used in modern biotechnology.
Modules:
Introduction to Biotechnology
Molecular Biotechnology
Professional and Research Skills in Biotechnology A

Term 2 looks to provide specialisms in medical, industrial and environmental biotechnology. It also aims to enhance practical skills with a focus on fermentation technologies.
Modules:
Medical Biotechnology
Industrial and Environmental Biotechnology
Fermentation Biotechnology
Professional and Research Skills in Biotechnology B
Over the summer, students then progress to an independent research project within a biotechnology-related discipline.
Weekly contact hours on this programme may vary depending on the individual module options chosen and the stage of the study. The postgraduate level study involves a significant proportion of independent study, exploring the material covered in lectures and seminars. As a general guide, for every hour in class students are expected to spend at least two-three hours in an independent study. For more detailed information please contact the programme leader.
How You Are Assessed
Assessment is mainly conducted through coursework including literature reviews, problems papers, oral and poster presentations (both individual and group) and ultimately the preparation of a research dissertation for the research project. There is also an examination.
Specific training on each form of assessment is included in the programme, with the aim of improving your performance as a postgraduate student.
Assessment Feedback
The University of Lincoln's policy on assessment feedback aims to ensure that academics will return in-course assessments to you promptly – usually within 15 working days after the submission date.
Entry Requirements
First or second class honours degree in a relevant subject.
International Students will require the English Language at IELTS 6.0 with no less than 5.5 in each element, or equivalent. http://www.lincoln.ac.uk/englishrequirements
Last updated Mar 2020
About the School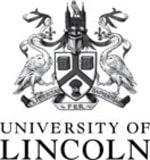 Since being opened by Queen Elizabeth II in 1996, the University of Lincoln has invested more than £300 million in its buildings and facilities.
Since being opened by Queen Elizabeth II in 1996, the University of Lincoln has invested more than £300 million in its buildings and facilities.
Read less