Program Description
Program Details
Start: 1 September 2020
Degree: Master in Physics
Duration: 2 years
ECTS: 120
Language: English
Application deadline: 10 July 2020
Contact: ekarlovets@gmail.com
Overview
The Master's Program in Biophotonics is worth a total of 120 ECTS. The main feature of the program is interdisciplinarity based on the unique combination of scientific directions in optics and biomedicine. The program gives the basic physical and mathematical education and deep study of the most important problems of physicochemical and molecular biology, as well as biophysical processes in complex molecular systems. The program is aimed to train highly qualified specialists in biophotonics which can analyze and predict the new directions for the development of the fundamentals of biophotonics and promising biotechnologies.
Institute of Biomedicine was created to develop internationally recognized education, research and innovation activity in the field of biomedical technologies improving the quality of human life and providing active longevity.
Institute of Biomedicine focuses on interdisciplinary academic programs, based on the research results of the Centers of Excellence and on technology projects with leading companies. The goal is to train skilled professionals with complex transdisciplinary competencies and thus provide advanced high-tech companies focused on the development of personalized medicine, cellular, genomic, post-genomic, and metabolomics technologies for combating socially significant diseases, with highly qualified personnel.
Development of technologies and products for diagnosis and treatment of cardiovascular, cancer, and neurodegenerative diseases, including in the framework of a predictive strategy and personalized medicine;
Development of high-tech devices for reconstructive surgery.
Development of effective technologies for bioremediation of natural systems.
Development of new nutraceuticals, including microbiome correction agents.
Admission
Required documents (to be submitted online):
A passport copy;
A diploma copy (OR a registrar-issued transcript of grades for the last semester); upon arrival students must provide the admissions committee with an original document;

NOTE! documents received in a foreign country are submitted legalized in accordance with the procedure established by the legislation of the Russian Federation, or with the apostille (except when in accordance with the legislation of the Russian Federation and (or) international treaty legalization and apostille are not required)

Certified translation of the diploma and the passport into the Russian language (can be submitted upon the arrival)
A completed application form (online)
Other diplomas and certificates proving any other achievements (if available)
Entrance exams:

Written test in physics
An interview
The tuition fee per year is 335,800 RUB.
Scholarships are available via the https://future-in-russia.com/
Last updated Jun 2020
About the School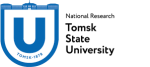 TSU is the oldest university in Russian Asia, in Siberia, that was founded in 1878 in Tomsk, Russia. It was the First Siberian Imperial University.
TSU is the oldest university in Russian Asia, in Siberia, that was founded in 1878 in Tomsk, Russia. It was the First Siberian Imperial University.
Read less