Master in Biomedical Engineering
Program Description
Faculty of Electrical Engineering and Computer Science
Study Branch
Biomedical Engineering
Branch Profile
This course prepares the graduate to work in the paramedical professions as a Biomedical Engineer. The learning outcomes are of very high quality, as the professions are well regulated by Czech law, which informs the standards and quality of the teaching program. For example, graduates will be entitled to work in specially regulated medical professions in the Czech Republic with a degree in this field and will be prepared with a strong base of studies for work in many parts of the world.
Key Learning Outcomes
Knowledge
The course provides the knowledge that forms the basics needed for the practice of a technical medical profession, i.e. anatomy, physiology and pathology, the definition of systems in biological items, biophysics, and physical methods in therapy. A substantial part of the instruction is focused on technical subjects, especially on the theory of processing signals and images, digital processing of signals and images, and analysis and interpretation of bio-signals. Regarding the vast area of biomedical engineering, the course is focused in more detail on instrument engineering, i.e. biomedical sensors; diagnostic, therapeutic and laboratory medical apparatuses; and medical apparatus complexes. Students also acquire elementary knowledge in areas related to the operation of medical facilities, which is required for his/her practical activity in medical operations. With respect to the professional specialization of the course, the graduate possesses - a broad and deep state-of-the-art knowledge and understanding of the subject and extent of the given branch - a broad state-of-the-art knowledge and understanding of theories, concepts and methods of the branch - an understanding of the possibilities, conditions and limitations of applying the findings of the related branches
Skills
Graduates can independently define and creatively deal with theoretical or practical problems, using their expert knowledge, independently and creatively solve a complex problem using selected theories, concepts and methods of the branch, apply some of the advanced research procedures of the branch enabling them to gain new, original information.
General competencies
Graduates are able to make independent and responsible decisions in new or changing contexts or in a developing environment, define the assignments for professional activities according to the developing contexts and available sources, to coordinate them, and bear ultimate responsibility for the results, consider the ethical aspects ensuing from technical solutions, communicate to both experts and the public his/her own opinion in a comprehensible and convincing way, use their professional knowledge, expert skills and general qualifications in at least one foreign language
Occupational Profiles of Graduates
Graduates can find employment in activities related to diagnostic and medical care in cooperation with a physician. They will be able to apply the acquired knowledge in clinical engineering, healthcare facilities, and first aid. Graduates will be able to work with medical apparatuses, including assisting in examinations that require the use of such apparatuses, check and maintain the apparatus outfit, keep records of it and ensure its operation, to operate the medical software and cooperate in the tender process for medical apparatuses. A biomedical engineer is a medical worker without professional supervision (i.e. a graduate in a branch of study that meets the conditions of accreditation of the Czech Ministry of Health), and within the scope of their professional competence he/she without indication:
a) provides medical care in accordance with legal regulations and standards
b) follows the rules of the sanitary and epidemiologic regime in accordance with special legal regulations
c) keeps medical documentation and other documentation ensuing from special legal regulations works with the information system of a healthcare facility
d) provides information to patients in compliance with his/her professional competence, or as the case may be, the physician's instructions
e) takes part in the practical education in the branches of study designed to provide professional competence to perform medical professions, as organized by secondary schools and higher technical colleges, in accredited medical study programs designed to provide competence to perform a medical profession, as organized by the universities in the Czech Republic, and in educational programs of accredited qualification courses
f) participates in the preparation of standards
Admission Requirements
Determined by Dean, may include entrance examination, specific courses taken during bachelor studies, other formal documents.
Graduation requirement
120 ECTS Credits, Final state examination, Diploma thesis
Course Structure Diagram with ECTS Credits
30 ECTS credit per semester.
Last updated Jul 2020
About the School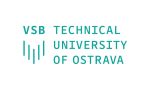 Founded in 1849, VSB - Technical University of Ostrava (VSB-TUO) is a Czech public university with a long tradition in high-quality engineering education and research. These traditional core values ha ... Read More
Founded in 1849, VSB - Technical University of Ostrava (VSB-TUO) is a Czech public university with a long tradition in high-quality engineering education and research. These traditional core values have been continually updated to reflect current state-of-the-art technologies and the ever-evolving needs of the industry. VSB-TUO has strong links to industry and thrives on applied research, in cooperation with companies and institutions worldwide, in finding innovative solutions to modern-day issues.
Read less