Master in Biological and Environmental Science
Home ›
MSc ›
Master in Biological and Environmental Science
Program Description
Master's Degree Program in Biological and Environmental Science, Master of Science (2 yrs)
Applying
The application round opens on the 15th of November 2017 and the deadline for applications is on the 10th of January 2018.
Read more about this program on university's website.
Study objectives
The aim of the Master's Degree Program is to produce experts in biology and environmental science. You have a chance to specialize in one of the following specialization areas:
sustainable management of inland aquatic resources,
ecology, and evolutionary biology.
The specialization area of sustainable management of inland aquatic resources focusses on environmental and biological processes that determine the characteristics and ecosystem services of inland waters and ecologically, economically and socially sustainable use of natural resources. Specialization area of ecology and evolutionary biology focus on fundamental concepts and theories of ecology, genetics, and evolutionary biology and the ability to use these at the individual, population, community and ecosystem level.
As a master, graduated from the program, you are able to
apply theories and use the primary literature and empirical observations to answer scientific questions.
use your knowledge to develop solutions to practical questions.
obtain, evaluate and incorporate the latest knowledge of scientific problems using appropriate scientific practices and following ethical principles.
The Master's degree qualifies you for advanced studies in bioscience, especially aquatic sciences, ecology and evolutionary biology and other related fields.
Career opportunities
Globally, there is a growing need for experts in the field of biological and environmental science. This global demand is expected to continue or even increase due to global environmental problems caused by human population growth and a decrease in natural resources.
Study contents
Within the sustainable management of inland aquatic resources, you can focus on lake and river ecology (including typology, pollution, and conservation) or in fish biology and fisheries (including sustainable use of wild fish stocks, aquaculture, aquatic parasitology and fish diseases). Within the ecology and evolutionary biology specialization, the focus ranges from genes and molecular biology to ecosystem functioning. Relevant courses cover basic ecology and evolutionary biology as well as theoretical modeling and practical applications.
The program requires completion of 120 ETCS credits within 2 years, with compulsory and optional components. This includes lectures, practicals (in the laboratory, computer class and in the field), book examinations, independent seminar work and individual training in a research group.
You can tune your degree by selecting optional courses and choosing the topic for your thesis according to your own interest. This individual research project with associated courses and seminars, in which independent research skills are developed, is a core part of the program. The final project, the Master's thesis, takes approximately five months to complete, including the planning and execution of a project, and writing up the thesis (altogether 30 ETCS credits). Often the Master's thesis work is part of a larger research topic and the majority of the thesis work is done within research groups in the department.
The Department of Biological and Environmental Science
The Department of Biological and Environmental Science offers high-quality teaching in biosciences and natural resources and environment.
Established collaborations exist with relevant national state institutes, such as SYKE (Finnish Environment Institute) and LUKE (Natural Resources Institute Finland). Collaboration is mainly in the form of teacher exchange, shared supervision of Master's theses and internship positions. All research groups have both national and international collaborations with other universities and research institutes.
Research in Aquatic Science encompasses the functioning of aquatic ecosystems, especially the effect of anthropogenic environmental impacts on inland aquatic resources, parasites and diseases of aquatic organisms, and sustainable fisheries management. Ecology and biology of aquatic animals is another research interest within aquatic sciences.
Research in Ecology and Evolutionary Biology is diverse, encompassing approaches at different levels: from DNA, through organisms and populations to ecosystems. Particularly strong research areas are sexual and aposematic signal evolution, biodiversity and conservation studies, genetics of adaptation and speciation, evolutionary ecology, and life-history evolution.
Tuition fees
In Finnish universities, there are no tuition fees for EU/EEA citizens. Tuition fees concern only non-EU/EEA degree students who start their studies in English-taught Master's degree programs in August 2017 or after that.
The tuition fee is 12 000 euros/academic year.
The fees will not concern those non-EU/EEA students who:
are EU/EEA citizens or their family members (spouse/child),
are already residing in Finland or some other EU country on a permanent basis (i.e. are equivalent to EU citizens *).
*continuous (A) or permanent (P/P-EU) residence permit type
The University of Jyväskylä has scholarships available for students who are required to pay tuition fees. Scholarships are applied for when applying for the admission to the program.
Last updated Jun 2018
About the School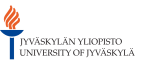 The faculty was founded in 1965. It has four departments located in the Mattilanniemi and Ylistönrinne campuses. Roughly 2300 students are enrolled in the faculty. The number of staff is about 560.
The faculty was founded in 1965. It has four departments located in the Mattilanniemi and Ylistönrinne campuses. Roughly 2300 students are enrolled in the faculty. The number of staff is about 560.
Read less