Master in Big Data and Business Analytics
Program Description
Price:

Online: 11,300 euros 65% scholarship -
Face-to-face: 17,000 euros 50% scholarship -
Semipresencial: 16,200 euros 65% Scholarship -

Financing without interest up to 12 months. Discount for cash payment.
Duration: 60 ECTS
Methodology: Online / Face-to-face / Semipresencial
Degree obtained: Master by Nebrija University and Master by IMF Business School
Job and Internship Exchange
Requirements
University Degree or Accredited Professional Experience (Consult conditions)
Presentation
The Master in Big Data and Business Analytics , co-developed with the multinational Indra technology, provides a global vision of Big Data technologies and their use, as well as applied and practical training in business analytics techniques ( Business Analytics ), that is, in the application of Data Science techniques to business problems.
The lowering of the costs of digital information storage and the generalization of virtualization and cloud computing technologies have allowed an extraordinary development of the possibilities to extract value from data in companies and institutions.
This context has led to the emergence of new professional roles such as that of the Data Scientist and has led to a reformulation of data processing technologies , as they require an update and reorientation of ICT professionals and other business areas.
According to a Spring Professional 2018 Wanted report, the Big Data Architect profile is the most sought-after within the IT sector.
Big Data University: this program allows to obtain a double degree in bigdata from the Nebrija University (Spain).
The program responds to the need to know in a practical and applied way the use of technologies and data analysis methods.
The main objective of this master in bigdata is for students to learn from the knowledge and practical experience of professionals (authors of the IMF training program) that combine a solid technical background and the applicability of technologies, through the use of technology, using software tools that are applied in professional environments to obtain training in the area of Business Analytics and Big Data in a flexible way.
Understand the value of data and its analysis in organizations and be able to devise and devise data analysis solutions.
Know and know how to state the value for the business of the main technologies of parallel processing and scalable data storage, as well as knowing how to explain its use for specific purposes within the organization.
Being able to apply techniques and methods of data analysis to business problems using statistical programming techniques.
Apply machine learning and text mining techniques to the extraction of data value and the construction of predictive models.
Obtain general training in the program areas, which will allow the student to orient themselves to a variety of career opportunities.
Obtain a solid knowledge of Data Science techniques and methods in R and Python, as well as their application to different business areas.
Understand in a practical way the main technologies of parallelization of data, for batch or streaming processing (real time), and know when to use one or the other.
Reorient or focus competencies in the management and extraction of data value, from different perspectives and for different profiles that have different input knowledge.
Learn through the use of cases and practical examples and, therefore, acquire skills that are directly applicable to professional practice.
Related concepts: big data university, master data management, business intelligence master, big data Spain, master big data, master data science, machine learning
Temary
Module I - Fundamentals of data processing for Data Science
Module II - Statistical Models and Learning
Module III - Applied Machine Learning
Module IV - Text Mining and Natural Language Processing (PLN)
Module V - Business Intelligence and Visualization
Module VI - Big Data Infrastructure
Module VII - Storage and Data Integration
Module VIII - Value and Context of Big Data Analytics
Module IX - Analytical Applications. Practical cases
Module X - Master's Thesis
Complementos I - Complementary audiovisual resources
Last updated October 2019
About the School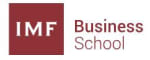 IMF is a national reference in training to businesses and individuals; attested by the more than 125,000 students trained. Our training is based on the diversity of areas and expertise of the subjects ... Read More
IMF is a national reference in training to businesses and individuals; attested by the more than 125,000 students trained. Our training is based on the diversity of areas and expertise of the subjects we teach. We want to grow with you. The aim is to ensure a high level of satisfaction of our customers through personalized attention and excellence in service quality. This objective requires continuous improvement in the technical and material resources, and maximum involvement of all staff training to IMF is a different experience.
Read less