Master in Artificial Intelligence & Management
Home ›
Master ›
Master in Artificial Intelligence & Management
Read more about this program on the institution's website
Program Description
Discover the Master's program in Artificial Intelligence & Management
The IA School , is the Great School of Artificial Intelligence. It is a hybrid school offering a double course, both technical (programming & mathematics) & Business (Management of Artificial Intelligence).
The Master in Artificial Intelligence & Management cycle is a 2-year program and aims to allow students to consolidate their managerial and technical knowledge in AI.
This program gives a double specialization to the students in Big Data (Machine Learning, Deep Learning, Python, Neural Networks), and in Management of the IA (Regulation RGPD, Digital Marketing, watch of the social networks, etc.)
This dual curriculum allows our students to acquire a dual skill in Big Data and Management, allowing them to become Engineers-Managers.
We develop the employability of our students through numerous corporate missions with our institutional partners.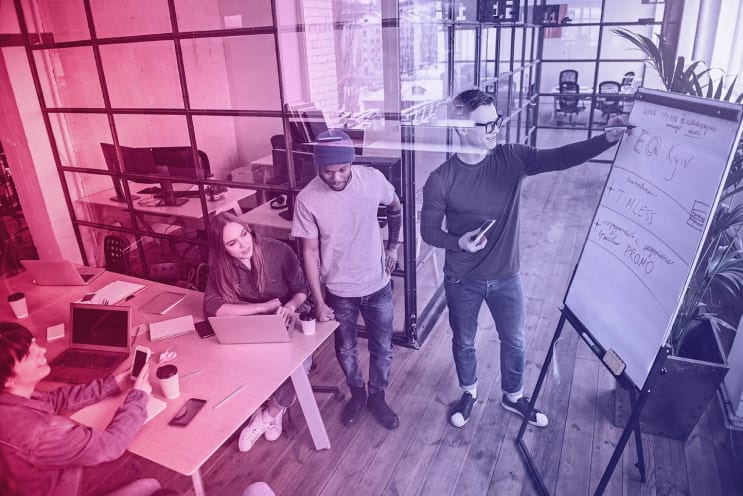 Practical information
Accessible for: Level Bac 3 (Bachelor or Bachelor)
Output level: Tray 5
Recognition: Recognized by the State as Level I RNCP
Rhythm: Alternation or Initial
Master's program in Artificial Intelligence & Management
The two years of Master at the IA School allows our students to follow a double course in Big Data and Management with a specialization in Artificial Intelligence.
The courses are divided into three main categories so that our students can link fundamental management courses with IA specialization courses.
Management:
business Finance
Corporate law
RGPD regulations
Innovation management
Relation Client
Strategic Marketing of Innovation
Digital Transformation
From Digital to Big Data
Digital Entrepreneurship
Programming & Mathematics:
Python
Machine Learning 1 & 2
R level 1 & 2
SQL introduction
Neural networks
Deep Learning
Statistics in action
Data Analytics with Spark
NPL (Natural Processing Language)
Visual Computing
Mathematical foundations of the science of data
Regression
Acculturation of the AI:
IA Strategic Management
Information market
Data Science and Social Network Analysis
Knowledge Management and Digital Capabilities
New information technologies
Engineer-society and controversy
The semester abroad:
IA School students have the opportunity to complete a full semester at one of our partner universities starting in the second year of integration.
The universities that host our students have been chosen because they share with the IA School the same mission: that of allowing future Data Scientists to have a training based on a specialization in Artificial Intelligence.
Curriculum
The IA School places the company at the heart of its educational program.
For that, we propose two rhythms:
The curriculum in Initial:
This curriculum is divided into two:

2 days of basic courses
3 days of electives and projects. These projects are carried out in partnership with associations. The objective for the students is to apply the theoretical knowledge validated during the two days of fundamental courses.Students will be able to join a company and become professional through one or more internships.

The course alternation:
The alternation rate over one week is 2 days in training and 3 days in a company, with the objective of professionalizing students and raising their awareness of the business world.
We offer two work-study contracts:
The Professionalization Contract
In this form, the student is an employee of the company on permanent or fixed-term contract and the company finances the training.
The alternate internship
For this contract, the student is under the trainee status of the company.
This form of contract is a solution for students with no or limited professional experience in the field of Artificial Intelligence.
Admission process
Admission to the IA School happens in 3 stages:
Application file, which accounts for 30%. The candidate can fill out his application form online .
Admission interview before our jury: To be fixed individually or as part of our admission days .
Tests, which you will pass following the interview (logic, general culture and mathematics).
You can also contact one of our admissions officers directly to obtain more information on the conditions of admission on 01 39 71 12 12.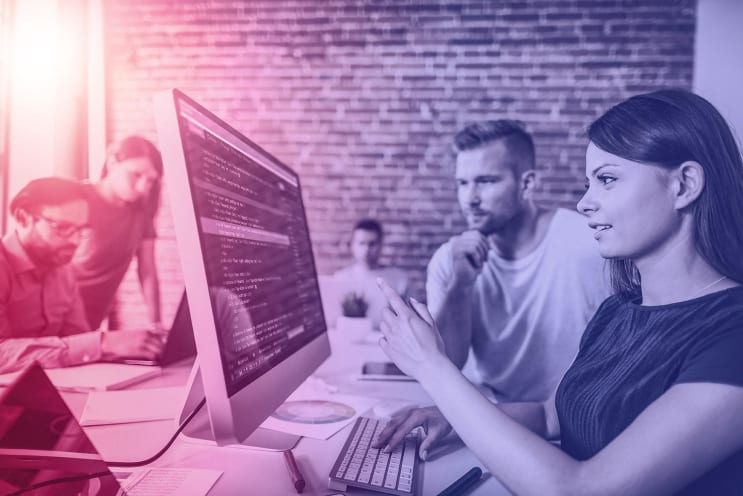 Career opportunities
Data Analyst
Data Scientist
Director of Innovation
CRM Manager
Chatbot Project Manager
Product Owner
Growth Hacker
IA Marketing Manager
Financial analyst specializing in AI
Last updated Nov 2020
About the School
L'IA School est la Grande École de l'Intelligence Artificielle qui propose un double cursus en Big Data et Management de l'Intelligence Artificielle, du Bac +1 au Bac +5. L'IA School a pour objectif d ... Read More
L'IA School est la Grande École de l'Intelligence Artificielle qui propose un double cursus en Big Data et Management de l'Intelligence Artificielle, du Bac +1 au Bac +5. L'IA School a pour objectif de former la nouvelle génération d'ingénieurs-managers, conscients des enjeux économiques et techniques de l'Intelligence Artificielle dans tous les secteurs de l'économie.
Read less