Program Description
The Department of Architecture "dArTe", was established in 2012. It offers graduate-level professional education and advanced research opportunities in architecture and allied design fields as interior design, landscape design, urban planning, restoration, enhancement and management of the architectural heritage. It focuses on developing ideas in architecture, researches on social, cultural, and physical context, as well as takes on an exploration for alternative ways of material utilization.
The objectives of "dArTe", reflect the view that architecture is an intellectual discipline, both an art and a profession. The program, therefore, is based on the following intentions: to stimulate artistic sensitivity and creative powers, to strengthen intellectual growth and the capacity to develop creative and responsible solutions to unique and changing problems, and to help the student acquire the individual capabilities necessary for the competent practice of architecture and lifelong learning (in reference to the European Union Directive 2005/36 governing the exercise of the profession of architect in Europe).
The task of architecture is the creation of human environments. It is both an expression of human values and a context for the human activity. Through the design process, architecture addresses the interrelated environmental, behavioral, and cultural issues that underlie the organization of built form. The student of architecture is called upon to direct sensitivity, imagination, and intellect to the physical significance of these fundamental issues in designing a coherent environment for people, and a program leading to a Ph.D. degree in Architecture and Territory.
In the Department are employed 52 full-time professors, of which 12 professors, 14 associate professors, 26 aggregates professors (researchers indefinitely). The department offers services and spaces for the study. It consists of 12 study classrooms, 8 workshop classrooms, 2 study rooms (total of 1,690 study stations); 3 laboratories (multimedia, language, materials); 1 library (47,400 volumes, 130 subscriptions to periodicals) with a total of 120 stations.
Training objectives
Quinquennial one-cycle degree course of study in Architecture (Master Degree) aims to turn out a professional with competences that characterize the generalist architect, according to the EU Directive 2005/36, that regulates and equalizes the profession of Architect in Europe.
The main purpose of the Course of Study is the transmission and integration of knowledge in the field of architecture, city and territory. The didactics is aimed at a qualification that looks at design as process of synthesis and essential moment of knowledge and construction. There are two parts to the training proposal. The first, theoretical, aims at acquisition by the student of knowledge, methods and instruments concerning the architectural experience and its history, also recent; the second, more operative, is direct towards the know-how, the acquisition of competences to enter the profession of architect.
By the end of the course of study the student must have acquired the knowledge and analytical ability related to the multiplicity of fields that characterize the professional of architect:
To deeply know the history of architecture, of building sector, of city-planning, of architectural restoration and other environment and territory transformation activities connected to the practice of architecture and building engineering, as introduced by Directive 85/384/CEE and related Recommendations.
To deeply know the tools and the representation methods, to have theoretical-scientific and methodological-operative knowledge on mathematic and other basic sciences, and to be able using this knowledge to interpret and describe complex problems, as well as that which require an interdisciplinary approach.
To deeply to have theoretical-scientific and methodological-operative knowledge on architecture, on building sector, town-planning and architectural restoration and be able using this knowledge for identify, formulate and solve, in an innovative way too, complex problems as well as that which require an interdisciplinary approach.
To have knowledge in management of company and enterprise and in professional ethics.
To be able to speak and write fluently in at least one European Union language, other than Italian, for professional purposes.
Employment opportunities
The graduate must be able:
To produce projects at different sizes, by the peculiar instrument of architecture, included those of large scale planning and consequently must manage the design processes and recognize the size of its inferences, up to the territorial scale.
To use the acquired competences for verify the feasibility of the project, the built up phases of constructions, the transformation actions of built and natural environment also in a research context.
To direct the construction of the project and coordinate, where is necessary, others experts involved in the field of architecture, building engineering, city planning, architectural and environmental restoration.
To show proficiency in integrating various competences, managing the complexity of the problems and think over ethical responsibilities of the professional of architect and of the changes induced on physical and social context. At the end of the Course of Study, the graduate must have a personal self government and a critical ability on taking decisions in transformation, management, reading and representation actions of physical contexts, and must have developed ability in taking responsibility and taking part in the decisional process at interdisciplinary context with ability in coordinating actions too.
The graduates can either carry out, besides freelance professional, functions of high responsibility in public administration and/or in public and private bodies operating in the field of construction and transformation of city and territory.
First year
Calculus
Basic Concepts of Representation
Architectural Composition
History of Ancient and Medieval Architecture
Materials for Architecture
Urban Law
English
Computer skills (CAD)
Second year
Integrated Course of Mechanics of Materials and Structures

Mechanics of Materials and Structures-Scienza 1 e Scienza 2

Architectural Design 2
History of Modern Architecture
Design of Building Systems
Technical Physics
2nd year elective
Laboratory of Urban Planning 1

Urban Planning
City and Environment Representation
Third year
Strategies and Policies for Territorial Cohesion
Landscape Design
Integrated Course of Architectural Drawing and Survey

Architectural Drawing
Architectural Survey

Integrated Course of Analysis and Design of Building Structures

Analysis and Design of Building Structures
Morphology of Stuctures

Project and construction site management
Laboratory of Architectural Design 1

Laboratory Architectural Design
Interior design 1
Fourth year
Integrated Course of "Restoration"

Theories of Restauration
Architectural Restauration

4th year elective
Executive Planning Laboratory

Executive Planning
Morphology of the Components

Workshop in Architectural Project/ Design 2

Architectural Project/ Design 2
Interior design 2

Laboratory of Urban Planning 2

Urban Planning
Urban Design
Fifth year
Estimate
Final project
Apprenticeship Training and Guidance
5th year elective
Architectural Design Workshop
Chosen by the student
Art of Gardens
Energy and Sustainability of the Project
Aesthetics
Design and Organization of the Construction Site Safety
Multimedia Presentation Architecture
Innovative Technologies for the Project
Last updated Jan 2018
About the School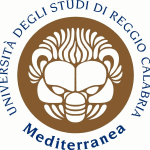 Located in the center of the Mediterranean, the University provides a wealth of knowledge built on every aspect of this area: the ideal springboard for those who want to study in Reggio and build thei ... Read More
Located in the center of the Mediterranean, the University provides a wealth of knowledge built on every aspect of this area: the ideal springboard for those who want to study in Reggio and build their own future in a city with a metropolitan breath, engaging for its beauty...
Read less