Read more about this program on the school's website
Program Description
This vocational programme aims to provide a high-quality education for aspiring architects. The programme is prescribed by the Architects Registration Board and validated by the Royal Institute of British Architects.
This course encourages critical reflection on personal aims, achievements and design philosophy within a framework of structured theoretical debate and individual research. It provides the freedom to tailor your learning within a framework that satisfies the requirements of the Royal Institute of British Architects and Architects Registration Board Part 2.
There is an emphasis on developing professional skills through individual study, group work and studio activities. You will have the opportunity to focus on the aspects of architecture that interest you most and those that align with your career aspirations.
Accreditations
This Master's of Architecture meets all the criteria for validation held in common by the Royal Institute of British Architects (RIBA) for validation and the Architects Registration Board (ARB) for the prescription at Part 2. It meets all points of the European Union Directive (EC2005/36) and is accredited by the Commonwealth Association of Architects.
How You Study
This programme utilises a range of teaching methods, which can include project-based learning, seminars and group work.
Level One
Introductory Design Project
Design Project A: Cities
Design Project B: Building
Research: Methods and Project
At Level One, research and design are tackled in parallel, and you can choose your research and design topics from a range of studios with varied and distinct agendas and specialism.
Level Two
Critical Theory
Comprehensive Design: Concept
Comprehensive Design: Brief and Context
Comprehensive Design: Project
Technical Appraisal
Professional Practice
Level Two deals with aspects of professional practice and the production of a final comprehensive design project, integrating aspects of technology, sustainability, research and cultural awareness in the design process.
Contact Time
Students in this programme should expect 16 hours per week of contact time.
How You Are Assessed
Formative assessment is continuous throughout the course. It includes defined interim submissions along with the end of module assessment and feedback. Summative assessment takes place at the end of the year.
Level One
During this stage the Research: Methods and Project module is assessed via written submissions. The Design modules are usually assessed by means of an exhibition of work and a verbal presentation or the submission of a design portfolio.
Level Two
At this stage, the Critical Theory and Professional Practice modules are usually assessed through written submissions and the Comprehensive Design and Technical Appraisal modules are usually examined through an exhibition of project work and verbal presentation.
Assessment Feedback
The University of Lincoln's policy on assessment feedback aims to ensure that academics will return in-course assessments to you promptly – usually within 15 working days after the submission date.
Entry Requirements
First or upper second class honours degree in a relevant subject and preferably experience in practice.
International Students will require the English Language at IELTS 6.0 with no less than 5.5 in each element, or equivalent. http://www.lincoln.ac.uk/englishrequirements
Last updated Jan 2020
About the School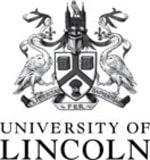 Since being opened by Queen Elizabeth II in 1996, the University of Lincoln has invested more than £300 million in its buildings and facilities.
Since being opened by Queen Elizabeth II in 1996, the University of Lincoln has invested more than £300 million in its buildings and facilities.
Read less