Master in Architectural Lighting Design
Home ›
Master ›
Master in Architectural Lighting Design
Program Description
There is an increasing understanding of the importance of good lighting design in urban areas, buildings, and interiors. Light is fundamental to architecture and essential for human well-being, and its quality affects human behavior, comfort, health, efficiency, safety, and security. The program is based on a new approach to light and light planning – a combination of visual, physical and biological-based experience and knowledge applied to design, technology and health.
Architectural Lighting Design at KTH
The program provides an in-depth understanding of the field of architectural lighting design through scientific-based knowledge and practical experience in the area of artificial light and daylight. The aim of the program is to teach the ability to apply advanced knowledge in this area, in both practical and academic situations.
The program uses innovative teaching and learning methods such as structured lectures and peer-review methods. Interactive sessions create a constructive learning environment in which understanding of the subject is built through the interaction of students and teachers via presentations and open discussions, tutoring, and workshops. The education mixes theory and practice and, for this reason, we perform full-scale studies, via prototypes and mock-ups, in order to trigger the first-hand experience of light within architecture. Furthermore, laboratory sessions allow an in-depth understanding of physical and visual phenomena. A series of motivational lectures are offered throughout the program, where acclaimed international and national lighting designers, architects and researchers share their knowledge and expertise.
The students' assessment is performed via a combination of individual and group work assignments.
The Lighting Laboratory organizes a series of events to interface the academy with companies and research institutions on specific topics, for instance, the seminar series Lighting Vision and the Digital Lighting. In 2018 KTH will host the Light Symposium, a two-day international event focused on light and health.
We carry out several research projects together with companies and other institutions where students are involved. Students from the ALD Master have been granted consistent national and international research funding and scholarships for the development of their thesis.
Four courses are given (Light and Humans, Light and Space – outdoor, Light and Space – indoor, and Light and Science) and a degree project is conducted during the one-year program.
This is a one year program (60 ECTS credits) given in English. Graduates are awarded the degree of Master of Science. The program is given mainly at KTH Campus in Stockholm by the School of Architecture and Built Environment (at KTH).
Career
Lighting is an expanding field of knowledge. In recent years there has been a growing demand for the lighting design expertise, as lighting designers understand the role of light and lighting in architecture, interior spaces and urban environment. They can add important value to a project by enhancing visual performance, energy efficiency, sustainability, safety, well-being, and health. There are plentiful job opportunities for architects, designers, and engineers with lighting design competence.
Graduates primarily work in lighting design or architectural studios or as self-employed consultants. Employers might also be construction companies, lighting manufacturers, and public or private operators. Students graduating from the Architectural Lighting Design master have also pursued a Ph.D. at KTH or in other national or international universities.
Students
Find out what students from the program think about their time at KTH.
Agne Milkeviciute, Lithuania: "KTH had both a great university reputation and an exciting and challenging study program for ALD."
Sustainable development
Graduates from KTH have the knowledge and tools for moving society in a more sustainable direction, as sustainable development is an integral part of all programs. Architectural Lighting Design has an impact on each one of the aspects of the holistic concept of sustainability. It affects productivity, sociability, safety, orientation, and health, while also being one of the major sources of energy consumption. Evidence from research and practice indicates that design concepts based on an in‑depth knowledge of the context, the users and the technology provide solutions that are economically viable and healthy. The challenge for the future development of societies is addressed by sustainable lighting, in other words, lighting that meets visual and biological needs while having only a very low environmental impact. This challenge relates both to indoor and outdoor solutions and very often involves off-grid solutions, which stimulate new thinking in terms of production, conservation and use of energy.
Sustainable development is pursued, by means of various actions throughout the course, with a focus on Social, Cultural, Economical and Environmental aspects of Sustainability:
The ability to identify and quantify the impact of Architectural Lighting Design projects within the different areas of sustainable development.

Showing professional and ethical responsibility in their decisions as students and future Lighting Designers within the scientific and technical aspects of design.

Ensuring sustainable development by applying an ethical and responsible approach to the social, ecological and economical aspects of their scope of work.

Theoretical and experience-based understanding of the social impact of urban lighting projects.

Planning and working throughout collaborative processes.

Light and its influence on health.

Analysis of energy consumption and basic control system strategies.

Human-centered lighting approach.

Economical aspects of a lighting installation
Courses
The first term of the one-year master's programme in Architectural Lighting Design consist of courses. The second term start with courses and end with the master's degree project. Each term consist of approximately 30 ECTS credits. The courses presented on this page apply to studies starting in autumn 2020.
Mandatory courses
Degree Project in Architectural Lighting Design, Second Cycle (AF270X) 15.0 credits

Light and Humans (HS2007) 9.0 credits

Light and Space-Outdoor (HS2008) 12.0 credits

Light and Space-Indoor (HS2009) 15.0 credits

Light and Science (HS2010) 9.0 credits
Admission requirements
To be eligible for the program, you must have been awarded a bachelor's degree, be proficient in English and meet the program-specific requirements.
Bachelor's degree
A bachelor's degree, equivalent to a Swedish bachelor's degree, or equivalent academic qualifications from an internationally recognized university, is required. Students who are following longer technical programs, and have completed courses equivalent to a bachelor's degree, will be considered on a case-by-case basis.
English proficiency
English language proficiency equivalent to (the Swedish upper secondary school) English course B/6 is required. The requirement can be satisfied through a result equal to, or higher than, those stated in the following internationally recognized English tests:
TOEFL Paper-based: Score of 4.5 (scale 1-6) in written test, the total score of 575.
TOEFL ITP is not accepted.

TOEFL iBT internet-based: Score of 20 (scale 0-30) in written test, the total score of 90

IELTS Academic: A minimum overall mark of 6.5, with no section lower than 5.5

Cambridge ESOL: Cambridge English: Advanced (CAE) Certificate in Advanced English or Cambridge English: Proficiency (CPE) (Certificate of Proficiency in English)

Michigan English Language Assessment Battery (MELAB): Minimum score of 90

The University of Michigan, ECPE (Examination for the Certificate of Proficiency in English)

Pearson PTE Academic: Score of 62 (writing 61)
Specific requirements for the master's program in Architectural Lighting Design
A bachelor's degree, corresponding to at least 180 ECTS credits, in Architecture, Design or Engineering. The Éngineering degree must include at least 30 ECTS credits of Architecture and Design subjects. Exceptions can be made on the basis of professional experience.
Application documents
Certificates and diplomas from previous university studies

Transcript of completed courses and grades included in your degree

Proof of English proficiency

A copy of your passport including personal data and photograph, or other identification documents
Specific documents for the master's program in Architectural Lighting Design
Two letters of recommendation

Short CV

Letter of motivation, maximum 1 page, stating

A portfolio according to the following instructions
Last updated October 2019
About the School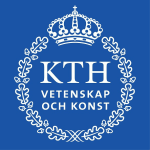 KTH Royal Institute of Technology has served as one of Europe's key centres of innovation and intellectual talent for almost two hundred years. Recognized as Sweden's most prestigious technical univer ... Read More
KTH Royal Institute of Technology has served as one of Europe's key centres of innovation and intellectual talent for almost two hundred years. Recognized as Sweden's most prestigious technical university, KTH is also the country's oldest and largest. With over 12,000 students and an international reputation for excellence, the university continues to nurture the world's brightest minds, helping to shape the future.
Read less