Master in Applied Linguistics and Text Analytics
Home ›
Master ›
Master in Applied Linguistics and Text Analytics
Program Description
New programme. First intake in 2020.
The programme prepares students for careers as research linguists. They may also find jobs as experts or consultants capable of utilizing digital tools for text analysis. These skills, in combination with traditional methods of linguistic investigation, means that graduates can analyze texts in any language and of any volume, thereby ensuring the best solutions for applied tasks in business and interdisciplinary research. In addition, graduates may work in education and R&D as well as in public and private institutions dealing with text analytics, IT security, advertising consultancy, and marketing.
During Your Studies
Over the course of this programme, you will acquire skills and competencies in the following fields:
generating and analysing texts;
conducting research aimed at developing innovative electronic language resources;
monitoring data arrays;
making short- and long-range forecasts in diverse subject areas with the aid of computer tools of linguistic research;
conducting comparative analysis of data from various topical domains;
making expert assessments and judgment estimates;
drawing up quality analytic documents.
Programme Benefits
Our programme is fundamentally different from traditional master's programmes in linguistics due to its combination of two substantive blocks:
fundamental linguistic disciplines, including corpus technologies,
applied subjects, which allow students to gain competency in text analytics with the aid of digital technologies.
Curriculum
The curriculum of the Master's Programme 'Applied Linguistics and Text Analytics' is structured in such a way that it contains courses that are an integral part of applied linguistics programmes around the world, which facilitates international academic mobility.
Requirements
We welcome applications from graduates of bachelor's programmes in linguistics and liberal arts who have at least a B2+ level of proficiency in English. Prospective students who have an interest in linguistics and are competent in English but earned a bachelor's degree in a field other than linguistics or the liberal arts are also encouraged to apply.
Career Opportunities
Along with the traditional fields of translation and education, our graduates are well suited for work in business companies, banks, government agencies, culture institutions, press services, etc. – virtually in any organization where monitoring and analytics are required, where IT security has to be ensured, a company image has to be created, or customer loyalty needs to be shaped.
As indicated by several surveys of vacancies on the market, employers display great demand for the competences which students of this programme acquire.
Below is an incomplete list of jobs for which programme graduates are competitive:
text analyst
IT security specialist
expert on company image
IT security supervisor
PR specialist
executive/business assistant
personal security consultant
media account manager
data scientist
XML-file processing operator
software localiser
research linguist (NLP)
subtitle editor
social media information field analyst
developer of chat- and CleverBot services
Last updated Feb 2020
About the School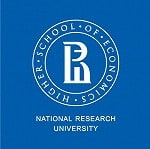 Consistently ranked as one of Russia's top three universities, the Higher School of Economics (HSE University) sets itself apart by its internationally-minded, research-driven approach to higher educa ... Read More
Consistently ranked as one of Russia's top three universities, the Higher School of Economics (HSE University) sets itself apart by its internationally-minded, research-driven approach to higher education. Based in the vibrant center of Moscow, with campuses in St. Petersburg, Nizhny Novgorod and Perm, HSE offers outstanding academics at all levels and includes more than 25 English-taught Master's programmes and 8 English-taught Bachelor's degree programmes.
Read less