Master in Applied Econometrics and Forecasting
Home ›
Master ›
Master in Applied Econometrics and Forecasting
Program Description
Covid-19
ISEG Lisbon is taking all measures with health and safety of our community as a top priority. Since March we're operating 100% online, engaging virtually and using online tools for learning and evaluation.
ISEG LIsbon is fully committed to ensure safety of our candidates for next intake, and we're preparing everything to welcome you all in September.
Why Applied Econometrics and Forecasting at ISEG?
ISEG was the School that pioneered the teaching of econometrics in Portugal, over 50 years' ago, and it thus has a long tradition in teaching this subject;
ISEG has the most qualified faculty in the whole country for the areas of Statistics, Econometrics, and Time Series;
The vast majority of ISEG' faculty for these areas has carried out internationally-recognized research;Its members have published in the most prestigious journals of Statistics and Econometrics in the world (e.g. Journal of Econometrics, Review of Economic Studies, Econometric Reviews, Review of Economics and Statistics, Econometric Theory, Journal of Business & Economics Statistics, Annual Review of Economics, among others);
Because this master has unique characteristics in Portugal (It is the only one in Portugal where the core area is econometrics).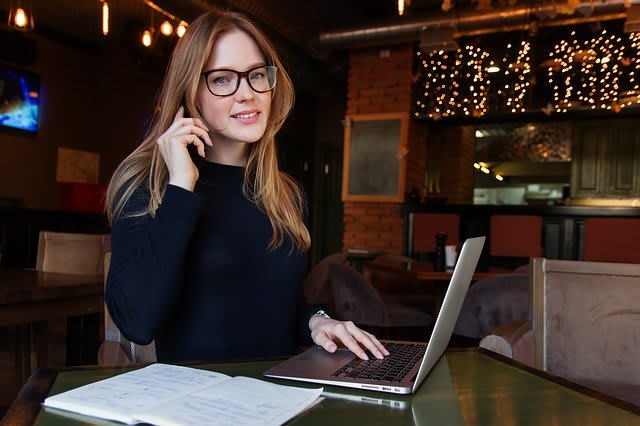 History
ISEG was the School of Economics and Management that pioneered the teaching of quantitative methods at the Masters' level in Portugal.
In 1982, the Masters in Mathematical Methods for Economics and Business Administration was launched, which taught econometrics, and was considered a research area for dissertations.
In 1988, this degree was replaced by the Masters in Applied Mathematics for Economics and Management, with similar characteristics.
From this Masters, several Masters were created in 2002, including the Masters in Applied Econometrics and Forecasting (MEAP), which is more practical and more focussed on Econometrics (and its sub-areas, such as Microeconometrics, Macroeconometrics, and Econometrics of Time Series).
Its study plan suffered a major redefinition in 2007, with the adaptation of the "Bologna agreement", and its final format is defined in Order No. 10897/2010 of 11 June (published in the DR on 1 July 2010).
At first, the Masters functioned with a biennial frequency, but since the 2008/2009 Academic Year, it has been in operation every year and is expected to do so in the future, with its 9th Edition starting in 2014/2015.
The course will be taught in English starting in 2020/2021.
Objectives
The Masters aims to educate specialized staff of financial institutions, companies, and other public and private organizations that use the analysis and processing of data as a support for decision-making, as well as university professors and researchers.
To this end, it aims to develop the ability to integrate theoretical and empirical knowledge critically and creatively and to familiarize students with various IT programs for quantitative analysis.
Designed For
The Masters of Applied Econometrics and Forecasting is designed for those intending to complete, consolidate, update, and strengthen their 1st Cycle education in the areas of Statistics, Econometrics, Time Series, and Forecasting.
The Masters is aimed, above all, for those who intend to get close to the boundary of knowledge. The Postgraduate course is designed for technical personnel who need to keep up-to-date, and also for recent graduates looking for technical expertise.
Applications are considered from eligible graduates in Economics, Engineering, Statistics, Finance, Management, Mathematics, or MAEG. Applications from other Bachelors's graduates will be duly considered by the Scientific and Pedagogical Board.
This is a professional Masters by nature, conferring professional expertise that can culminate with an internship in a company. It is also designed for those who wish to enhance their prospects of an academic and/or research career.
Employment
This Masters' graduates are employed in:
Public sector economic research and statistics department;
Private-sector economic research and planning departments;
Banking and Insurance;
Higher and Secondary Education;
Research;
Consulting Firms.
Timetable: 3 semesters
Language: fully taught in English
Tuition Fees: €6400 (5100€ for EU students)
Start date: September 2020
Venue: ISEG Campus in Lisbon
Last updated Jun 2020
About the School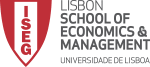 The first school of Economics and Management in Portugal, ISEG belongs to the University of Lisbon, the largest Portuguese University. ISEG Lisbon is internationally recognized and accredited by AACSB ... Read More
The first school of Economics and Management in Portugal, ISEG belongs to the University of Lisbon, the largest Portuguese University. ISEG Lisbon is internationally recognized and accredited by AACSB and AMBA, complying with the best higher education standards. ISEG's research centers are very well rated by the Portuguese research council (FCT). With an experienced and well prepared faculty, students from more than 70 countries contribute to an ever-increasing international academic environment, and take advantage of the school's excellence and location. ISEG Lisbon has excellent modern premises at the heart of Lisbon, right next to the Parliament and the river Tagus, in a vibrant neighborhood full of social life, business and culture. At ISEG, you will find a culture of excellence and achievement, alongside a climate of inclusiveness and cooperation. This is made by the mutual collaboration of students, faculty and staff. ISEG is a School prepared for the future: with a unique blend of quantitative skills and social contextualization of economic and managerial decisions, ISEG's faculty, professionals, students and alumni are at the forefront of those who address the UN's 17 Sustainable Development Goals (SDGs) with an entrepreneurial and collaborative mindset.
Read less