Master in Applied Data Science (MSc)
Home ›
Master ›
Master in Applied Data Science (MSc)
Program Description
The MSc in Applied Data Science is a response to the demand from across different industries for business-savvy data scientists with the collaborative skills to match. This 4-Semester program, designed for students interested in applying computational data science to contemporary business problems, equips students with the technical skills, business domain knowledge, and critical judgment to navigate the modern data ecosystem.
Our students will gain hands-on experience in solving real-world data science problems from our prominent industry partners, such as Innoplexus, Commerzbank, and PwC. Additionally, our students will have exclusive extended access to and participate in current projects run by these and other industry partners.
Highlights
A combination of applied Machine Learning, Data Science and Business
Problem Solving
Ethical ramifications of the fourth wave of industrialization
Extended co-op company projects in cooperation with leading companies throughout third and fourth semesters
Work on real-life cases guided by professionals in the industry
Flexible program structure allowing part-time employment with our 3 Day Model
Participate in our hackathons
Requirements
B.Sc. degree with a focus on mathematics, statistics, logic, or computation;
Other (e.g. business) degree, supplemented by official results obtained via the GMAT, GRE or FSAT
Excellent written and spoken English (TOEFL - 90 iBT / IELTS 7.0 or equivalent) or TOEFL ITP (minimum score of 577)
Successful admissions interview
Curriculum
Our students will master core data science and machine learning concepts, as well as the art and science of problem decomposition and solving. They will be able to identify business needs and wants, as well as problems, and propose relevant solutions using machine learning tools and by applying sophisticated statistical techniques. To do this, they will collect, transform and visualize data, create data models, as well as run predictions and simulations. In a nutshell: The Frankfurt School of Finance & Management Master in Applied Data Science Programme provides the skills required to recognize and meet the data science wants of contemporary business, across-function and with an understanding of the connected ethical ramifications.
Careers
On completion of the Master in Applied Data Science, you will be qualified to connect the dots for businesses. These companies, including the Big Four, are seeking experts who understand specific wants and needs and can provide relevant solutions for genuine business transformations.
Job opportunities will include but not be limited to Data Analyst; Business Analyst; Data Visualisation Engineer, Internal Data Science Consultant and new roles in all sectors that are experiencing a digital transformation.
Fees
Tuition: €32,500
Early bird discount by 30 November: €4,000
Early bird discount by 31 March: €2,000
Application deadline: 30 June
Last updated Mar 2020
About the School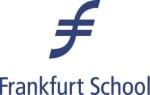 Frankfurt School of Finance & Management is an AACSB, EQUIS and AMBA accredited, research-led business school, covering every aspect of a business, management, banking, and finance.
Frankfurt School of Finance & Management is an AACSB, EQUIS and AMBA accredited, research-led business school, covering every aspect of a business, management, banking, and finance.
Read less