Read more about this program on the school's website
Program Description
The Course
The MSc in Analytical Sciences is designed to give graduates in science and related subjects a systematic training in the application of modern analytical methods. It aims to provide the necessary practical, interpretative analytical skills to apply a wide range of analytical techniques to key areas of application.
The course looks to develop a solid set of practical skills leading to specialist applications and employment opportunities as an analytical scientist in; Pharmaceutical, Forensic, Archaeological and Environmental analytical sciences. Students can benefit from specialist research laboratories and instrumentation in a research-focused environment. Students can graduate with an array of interdisciplinary practical skills, developed through specialist lectures, workshops, hands-on laboratory and analytical experience.
How You Study
The course is designed to offer learning, including continued professional development, for both full-time and part-time studies.
Contact Hours and Independent Study
Contact hours on this programme may vary depending on each individual module and the stage of the study. The postgraduate study involves a significant proportion of independent study, exploring the material covered in lectures and seminars. As a general guide, for every hour in class students are expected to at least spend two-three hours in an independent study.
The composition and delivery for the course break down differently for each module and may include lectures, seminars, workshops, independent study, laboratory practicals, research and one-to-one learning.
How You Are Assessed
The way students will be assessed on this course will vary for each module. It could include coursework, such as a dissertation or essay, written and practical exams, portfolio development, group work or presentations to name some examples.
Throughout this degree, students may receive tuition from professors, senior lecturers, lecturers, researchers, practitioners, visiting experts or technicians, and they may be supported in their learning by other students.
Assessment Feedback
The University of Lincoln's policy on assessment feedback aims to ensure that academics will return in-course assessments to students promptly – usually within 15 working days after the submission date.
Features
The focus in the modules relating to the analytical instruments includes lectures, workshops and hands-on laboratory and instrument sessions with a team of interdisciplinary specialists in the area.
Entry Requirements
A minimum second class honours Chemistry Degree or in a Science subject (e.g. Biosciences, Pharmaceutical Science, Chemistry, Forensic Science, Geology, Geography, Environmental Science, Archaeological Science or substantive equivalent experience.
International Students will require the English Language at IELTS 6.0 with no less than 5.5 in each element, or equivalent.
Last updated May 2020
About the School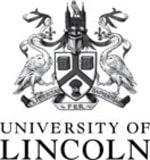 Since being opened by Queen Elizabeth II in 1996, the University of Lincoln has invested more than £300 million in its buildings and facilities.
Since being opened by Queen Elizabeth II in 1996, the University of Lincoln has invested more than £300 million in its buildings and facilities.
Read less