Program Description
Agricultural companies need professionals capable of managing effectively to be more competitive every day and guarantee their future.
With an efficient and practical training vision, we put in your hands renewed management tools and techniques to lead a results-oriented company or organization. A fundamental experience to get the most out of a company.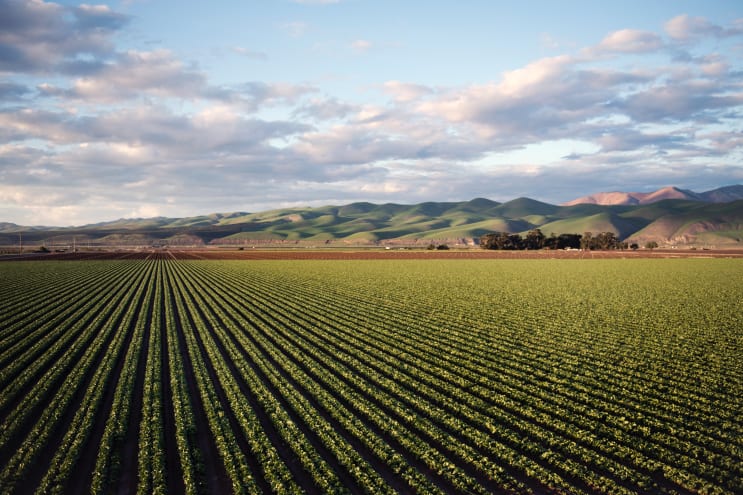 What does the blended modality consist of?
The Master is taught using a blended learning methodology that combines online and face-to-face training.
Online training phase
Online training is done through our virtual campus. Students can participate in an interactive and dynamic way, alternating the resolution of practical cases and the revision of notes, with multimedia content, videoconferences and participation in forums.
Face-to-face phase
During this phase, personal contact is established with the teaching staff and the other classmates in the group. The professors who make up the faculty of the program will carry out theoretical / practical sessions, with participants having the opportunity to exchange experiences and put into practice the knowledge they have acquired, in addition to expanding their networking network with the rest of the ENAE students.
There are two types of face-to-face training:
Residents in Spain: The face-to-face sessions will be held once a month with the following schedule:

Thursday from 17:30 to 21:30.
Friday from 9:30 a.m. to 2:00 p.m. and from 4:00 p.m. to 8:30 p.m.
Saturdays from 9:00 a.m. to 1:00 p.m.

International Students: Residential period developed during 3 intensive weeks of class at ENAE Business School with morning and afternoon hours.
(*) Those students with a university degree will obtain a double degree: the ENAE Tech's own title and the official title of the UPCT (Polytechnic University of Cartagena). Master in the process of officiation. Verified by ANECA.
Who is it for?
Indicated both for professionals, executives, executives, managers and entrepreneurs with experience who need to update their knowledge and acquire new skills and management strategies to launch in their current direction.
goals
Measurement, management and control of the economic and financial situation of the company.
Optimization of economic costs and maximization of business profit.
Value generation through the strategic plan in financial management.
Budget management and control.
Global vision from the economic-financial perspective.
Methodology
Internship program
Our internship program offers you the possibility to enhance your career and acquire new skills in various companies in the sector. With ENAE you can complete your training with the unique experience of working in a European company.
Method
At ENAE we have developed an active methodology with which we alternate concepts, techniques and methods of analysis in the development of practical cases applicable to the real company. We encourage teamwork to obtain greater professional experiences for teachers and students.
Business plan
During your Final Master Project, ENAE puts at your disposal qualified consultants in the field of Economics and Finance. Expert teachers and professionals will help you interpret and apply your training to make your final project a success.
Program
Agricultural Economic and Institutional Environment
Foundations of Agri-Food Systems. Analytical Characterization
Agrifood Systems and Business Management. Production Unit
Agrifood Systems and Business Management. Agricultural Production Cycle and Process
Agrifood Systems and Business Management. Agrifood Transformation Process
Organization and Management of the Agri-Food Company
Agri-food Marketing. Distribution channels
Negotiation with Clients and Suppliers
Human Resources Management in the Agri-Food Company
Management and Economic Control in the Agri-Food Company
Agrarian Associationism
Aid Geographic Mobility
ENAE facilitates the approach to its training programs to professionals residing in Spain in locations that, due to their remoteness or difficult connection, condition the possibility of carrying out a face-to-face program in our facilities.
For this, ENAE will finance the stay of Friday night in bed and breakfast, for those students who take a Master or course of more than 100 hours in their facilities and whose teaching takes place on Friday and Saturday. Students will have to prove to be residents in the established areas (*) accrediting it according to the means specified for the purpose.
(*) Established areas: All those towns that are at a distance greater than 80 km from Murcia capital.
Last updated Apr 2020
About the School
ENAE Business School is an International Institution focused on postgraduate and executive training. Interaction with companies is considered central in inspiring and delivering ENAE Business School p ... Read More
ENAE Business School is an International Institution focused on postgraduate and executive training. Interaction with companies is considered central in inspiring and delivering ENAE Business School performance We believe that managerial and business training must rely on a selective admission process, experienced and qualified faculty together with interaction between students and businessmen, all this make possible the direct communication among business participants, students and professors in order to create the learning environment required for improving managerial capacities.
Read less