Master in Aerospace Engineering
Program Description
Program Overview
Aerospace Engineering is a Master's degree study program focused on education and training of nowadays and/or future specialists in the field of aeronautical and space systems and technologies. Although the program is taught at the Faculty of Electrical Engineering, it can be considered as a whole-university program, because of a strong link with the Faculty of Mechanical Engineering where several compulsory courses are given. Even if the program puts the emphasis on aerospace fields, the education is supported by a broad knowledge of electronics, embedded systems, and their design, programming and usage. Moreover, the program curriculum is extended by soft skills training. The program content is in accordance with prestigious European aerospace universities and thus provides a good competitive basis for graduates' future employment in a variety of private and state companies and institutions.
The study is hands-on focused. Students can thus develop their practical knowledge via practical-oriented courses and individual projects. A full 4th semester of the study is dedicated to a diploma thesis which can also be solved in cooperation with industry and abroad. The CTU and program itself have strong links with European aerospace universities via PEGASUS Network which supports student exchange programs and getting experience from other countries.
The program introduces current state-of-the-art in the field of aerospace but expects graduates to be fluent also in future technologies and systems.
Even the program is young, it is going to be open for its first time in September 2017, the tradition of aeronautics at the Czech Technical University in Prague has an origin in the '70s of the 20th century.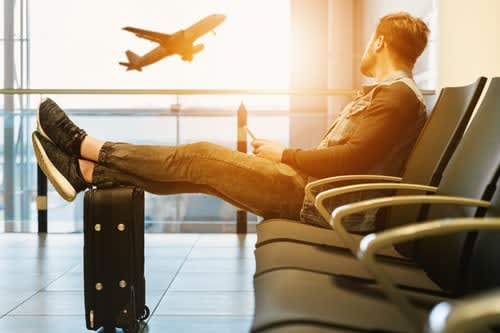 JESHOOTS.COM / Unsplash
Graduates' Profile
The unique structured curriculum provides students to obtain deep knowledge about current technology, methodology and approaches applied in the field of aerospace, but not limited just for it. The knowledge primarily focuses on aircraft and spacecraft engineering, avionics, integrated systems with their subparts in terms of sensors, data processing, buses, communication, and integration, radio systems, flight control, inertial-GNSS-decision based navigation, trajectory planning. This knowledge is further extended by aerodynamics, flight mechanics, propulsion and construction to give the overall and complete information about current state-of-art in the entire field of aerospace engineering. This is secondarily supported by soft skills in terms of academic writing and presentation skills.
Graduates will be able to address scientific problems and solve them as well. Their competitiveness in the labor market will be high because of deep background, creative thoughts, ability to work in a challenging environment and high demands.
Entrance exam
Entrance Requirements
Application form
Transcript of studies (record)
Notarized copy of certificate and Transcript of records
Application fee: EUR 32
Application Deadline
for English speaking applicants/study in English: 31.3.2020
for Czech speaking applicants/study in the Czech language: 30.4.2020
Level of English
Certificates such as TOEFL iBT 70 / IELTS 6 / TOEIC 800 or any other similar certificates that confirm excellent proficiency in English
Last updated Feb 2020
About the School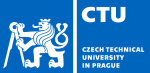 Czech Technical University in Prague is the oldest technical university in Europe, founded in 1707 and is currently a leading technical research university within the region and in the Prague Research ... Read More
Czech Technical University in Prague is the oldest technical university in Europe, founded in 1707 and is currently a leading technical research university within the region and in the Prague Research cluster. CTU offers undergraduate, graduate and doctoral programs at 8 faculties: Faculty of Civil Engineering, Mechanical Engineering, Electrical Engineering, Nuclear Sciences, and Physical Engineering, Architecture, Transportation Sciences, Biomedical Engineering, Information Technology and programs at MIAS School of Business. Moreover, CTU offers free sports courses, you may visit and study in the National Library of Technology and feel the international community in the Campus Dejvice in the heart of Europe.
Read less