Program Description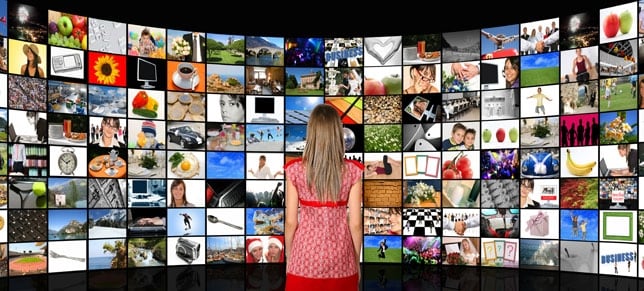 Our master's degree program in advertising builds upon your undergraduate education in any major and prepares you for a successful career. This one-year, cost-effective and intensive program gives you hands-on training with exemplary faculty that will prepare you for a top job in the advertising industry.
What is the focus of the program?
Our one-year, projects-driven and management-focused program will provide you with a comprehensive look at the advertising industry, with coursework in:
Advertising management;
Digital advertising and branding;
Marketing communication;
Strategic media planning;
Graphic design and multimedia production;
Account planning;
Advertising campaigns.
The curriculum helps you develop professional strategies to succeed and thrive in positions at advertising agencies, creative boutiques, brand consulting, corporate marketing departments, start-ups and traditional media as well as social media companies. We are also paying close attention to the growing field of digital advertising. You will have many options to study the new media, including Digital Branding and Strategies (ADV 523) and other digital courses within the Newhouse School and School of Information Studies. Students may choose a cutting-edge emphasis such as Digital Engagement, Interactive Design, Data/Strategic Analytics, Native Advertising/Content Marketing, which examine interactive practice, strategy, and measurement.
What will I do and experience as an ADV master's student?
You begin the program in early July; most students finish in June of the following year.
We offer a premier speaking program

that presents top leaders from leading agencies and companies each semester.

Our advertising faculty members

have worked in the field as CEO,

CMO

, and ECO with the media and in multinational advertising agencies. They remain involved with the industry through consulting, research projects and industry events.

Your year of study will culminate in the Advertising Campaigns Capstone

, in which you will develop intensive and integrated marketing communications campaigns for real-world clients, many of whom offer awards, including internships, job opportunities or monetary prizes to recognize exemplary work.

While our grad program is not designed for portfolio development, you will create multiple campaigns throughout the year, which may be very helpful for students with creative skills and ambition.
It is an entirely project-driven curriculum. Students should expect to do a lot of group projects both inside and outside of class sponsored by a number of leading and real clients including Ford, Chobani, Mary Kay, Oreo, Cosmopolitan magazine, Miracle Gro

, Checkers, Parade magazine, The Weather Channel, The TRUTH Campaign and many others.

You will have an opportunity to attend a full-day, intense and exclusively designed workshop for our ADV grad students at 360i in New York City

, the Best Digital Advertising Agency named by Advertising Age.

The

program takes an annual trip each fall to New York City to visit ad agencies and to familiarize students with the agency environment on Madison Avenue. Students return to New York City the following summer to make a business pitch and presentation in front of clients.

Continue your hands-on, real-world experience working for TNH, the country's largest student-run advertising agency

.
Where are recent graduates working and what are they doing?
Most students begin searching for jobs in major metropolitan areas. We have a strong job network with ad agencies and alumni in New York City, Chicago, Los Angeles, San Francisco, Florida, Boulder and elsewhere. Here are a few examples of where our graduates are working today:
Account executive at BBDO
Account coordinator at 360i
Content manager at Crispin Porter + Bogusky
Account executive at Mcgarrybowen
Strategic planner at Saatchi & Saatchi, LA
Senior associate at Mindshare
Global coordinator at Wunderman
Brand strategist at Gotham
Media planner at Horizon Media
Account executive at Bolster Labs
Assistant account executive at RazorFish
Assistant account executive at Grey
Last updated Jun 2018
About the School
The Newhouse School at Syracuse University is one of the nation's premier communications schools where talented students come to study and learn from top industry professionals. We pride ourselves on ... Read More
The Newhouse School at Syracuse University is one of the nation's premier communications schools where talented students come to study and learn from top industry professionals. We pride ourselves on the highest caliber education made possible by an incredible, forward-thinking faculty and state-of-the-art facilities. We offer 11 professional master's degree programs in public communications, most of which can be completed in one calendar year. We also offer an academic master's program in media studies and a Ph.D. program in mass communications.
Read less