Master in Advanced Technics for Information Processing
Home ›
Master ›
Master in Advanced Technics for Information Processing
Program Description
About
The master programs ATIP, MPMSS, and AMIP aims to train specialists for the computer science area. This master programs grants to its students a wide range of opportunities on the labor market both inside the country or abroad, in the European Union countries. They can work for different European IT organizations and can access different national or European computer science development programs.
The specific competencies granted by its students allow them to work in many professional positions such as: researcher informatics; computer consultant; manager IT project; information security manager; teacher in secondary education; teacher in vocational and apprenticeship education; developers; developers of computer system; design systems; specialist in security procedures and tools systems.
What competencies can you acquire?
Software for industrial and information systems for companies
Software engineering and Programming Methodologies
Distributed databases, competition and parallelism in databases
Advanced techniques for computer network design and computer network security
Advanced techniques in digital signal processing, imaging, and audible signal
Artificial intelligence, bioinformatics, and Mathematical Modelling
Who can apply?
Students from any part of the world, holding a bachelor's degree, but also knowledge of computer science and programming. The candidates must present evidence of the required Degree as part of the application procedure. Since the courses will be taught in English, students must be fluent in English. Admission is based on a written exam.
Last updated October 2018
About the School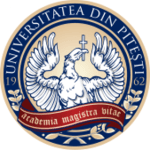 University of Pite?ti, Romania (UPIT) is a state higher institution founded in 1962. It has a non-profit character, it is apolitical and has academic autonomy, being a part of the national system of h ... Read More
University of Pite?ti, Romania (UPIT) is a state higher institution founded in 1962. It has a non-profit character, it is apolitical and has academic autonomy, being a part of the national system of higher education. In 2018, the University of Pite?ti received the High Degree of Trust, offered by the Romanian Agency of Quality Assuring in Higher Education System (ARACIS)
Read less