Master in Advanced Metallic Materials and Engineering
Home ›
Master ›
Master in Advanced Metallic Materials and Engineering
Program Description
Master in Advanced Metallic Materials and Engineering
An MS program "Advanced Metallic Materials and Engineering" offers high-quality postgraduate education in mechanical and aerospace engineering and non-ferrous physical metallurgy.
Total amount of Academic Credits: 120 credits.
Academic Credits for R&D work and dissertation: 45 credits.
Academic Credits for educational courses: 75 credits.
The medium of instruction for this program is English.
Program's content
During their study, students will actively use technical equipment that will help them test their theoretical knowledge in an experimental setting. The educational process is based on the modular system, which allows students to choose the courses they deem necessary and beneficial for their future career from a total number of courses offered by the program.
The program includes the following parts:
1. Lectures and practice:
a. Basic training includes lectures and practical classes necessary to attain sufficient level of knowledge for studying in Master's school. Introductory classes and lectures held simultaneously with core educational courses and designed mostly for BS students who need a supplementary knowledge base to succeed in the current program.
b. Core courses consist of a number lectures and practical training on fundamental and recent achievements in physical metallurgy, methods of investigation, physical and mathematical modeling of the structure and properties of metallic materials (including the application of modern thermomechanical simulators of metallurgical processes Gleeble 3800).
c. The elective part of the educational program includes special courses of physical metallurgy such as:
Functional metal matrix composites;
Corrosion and protection of the metallic materials;
Advanced technologies of the metallic materials production;
Functional metallic materials: structure, properties, and application;
Thermal and thermomechanical treatment of special steels and alloys;
Development of metallic materials;
Thermodynamic computation and analysis of phase diagrams of multicomponent systems;
Modern equipment and techniques for investigation of structure and properties of metallic alloys.
2. Scientific work under the supervision of a senior staff of master school includes theoretical and experimental investigations, publication of the results in scientific journals, presentations, and speeches at conferences for young scientists and at scientific and research seminars. Main directions of scientific researches include:
advanced aluminum alloys;
superplasticity of metallic materials;
modeling and simulation in physical metallurgy;
new non-ferrous metal matrix composites;
biocompatible materials and shape memory alloys.
Working on a scientific paper allows students to:
implement innovational techniques of necessary alloys properties achievement;
model and analyze structure and properties formation of the metallic details during production and application;
operate with modern equipment for mechanical and physical testing of metallic materials;
prepare the specimens of commercial and new metallic materials for analyzing their structure and properties;
analyze the experimental results using equipment software and special computer programs.
Competencies
Upon completion of the course, students will be able to:
develop new materials and technologies;
build models of structure and properties evolution during treatment of alloys and use the models for prediction and calculation of properties;
use multicomponent phase diagrams for optimization of alloy composition and heat treatment;
detect causes of the production defects and breaking of the metallic constructions during operation;
work with literature and patents for obtaining of the patentability and technical level of the product;
research in the field of the physical metallurgy;
solve the theoretical and applied problems of the physical metallurgy using system approach;
choose methods and tests for estimation of alloys physical, mechanical, operational properties and structure;
use databases, computer programs, and CAD/CAM software for the materials production problems solving;
create technical documentation, scientific reports concluding the results of the investigation.
Admission
Admission to International Master's Programs at MISiS is open to both Russian and international students. Given that all classes will be conducted in English, we recommend that non-native speakers of English achieve a TOEFL score of at least 525 (paper-based) or 200 (computer-based) prior to admission.
To apply for a two-year Master's program at MISiS, the applicant must hold a Bachelor's degree in a related field. Upon the completion of the program of study at MISiS, the applicant will receive a Russian State diploma and a European Diploma Supplement.
Admission Deadline
The deadline to submit the application for Fall 2018 is August 10, 2019, however, we strongly encourage international students to apply by July 20, 2019.
Last updated Nov 2019
About the School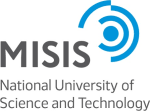 With over 100 years of experience educating in the fields of scientific research, technology, and metallurgy, The National University of Science and Technology MISIS has a proud and distinguished hist ... Read More
With over 100 years of experience educating in the fields of scientific research, technology, and metallurgy, The National University of Science and Technology MISIS has a proud and distinguished history. Established in 1918, the University originated as the Department of Metallurgy in the Moscow Academy of Mines, and in the following decades has undergone several transformations before achieving its current designation as a national research university.
Read less